Yoshihide Suga holds First Talks as Prime Minister with India's Narenda Modi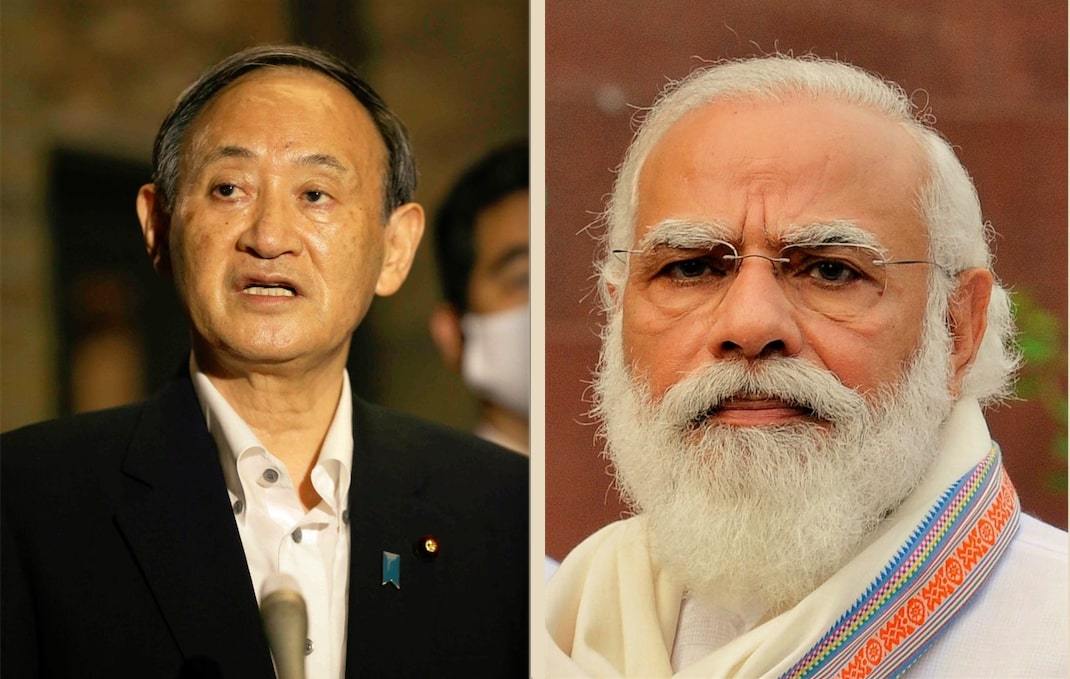 The heads of state of Japan and India held their first talks via teleconference on Friday, September 25, a week after Yoshihide Suga took the reigns of Japan's government.
The 4:30 P.M. call between Prime Minister Suga and India's President Narenda Modi continued for 25 minutes.
The leaders of the two countries agreed to work towards making a reality the "Free Indo-Pacific," and to work together with the U.S. and Australia towards this aim.
The two leaders also agreed to "bring to the next level" discussions about "Japan-India Special Strategic Global Partnership", an initiative under the former administration led by Shinzo Abe.
Ties between the two countries go back to the post-war era, but have become noticeably warmer in recent years, beginning with the first Abe administration in 2007. In recent years, shared concerns about peace and stability in the region have contributed to the growing ties and joint initiatives, including the Quad initiative with the U.S. and Australia, and recent bilateral defense sharing ACSA pact.
The leaders of the two countries also pledged to strengthen cooperation in terms of both security and economy.
Prime Minister Suga also requested India's cooperation on the abduction issue left unresolved with North Korea. In addition, the two leaders agreed to promote high-speed railway projects and human exchanges in India.
The two leaders confirmed the will to sign a memorandum of cooperation in the near future on the status of residence "specified skills" visa system, which aims to expand the acceptance of foreign workers in Japan. Finally, PM Suga and PM Modi agreed to resume mutual visits to each other's countries, once the COVID-19 crisis has settled.
The talks were introductory since Mr. Suga has just taken office.
Watch for updates and analysis of the talks and expectations for future relations here, keyword Suga, on JAPAN Forward.
RELATED READS:
Author: JAPAN Forward