China Invests in Africa As Grand Foundation for Its Belt-and-Road Master Plan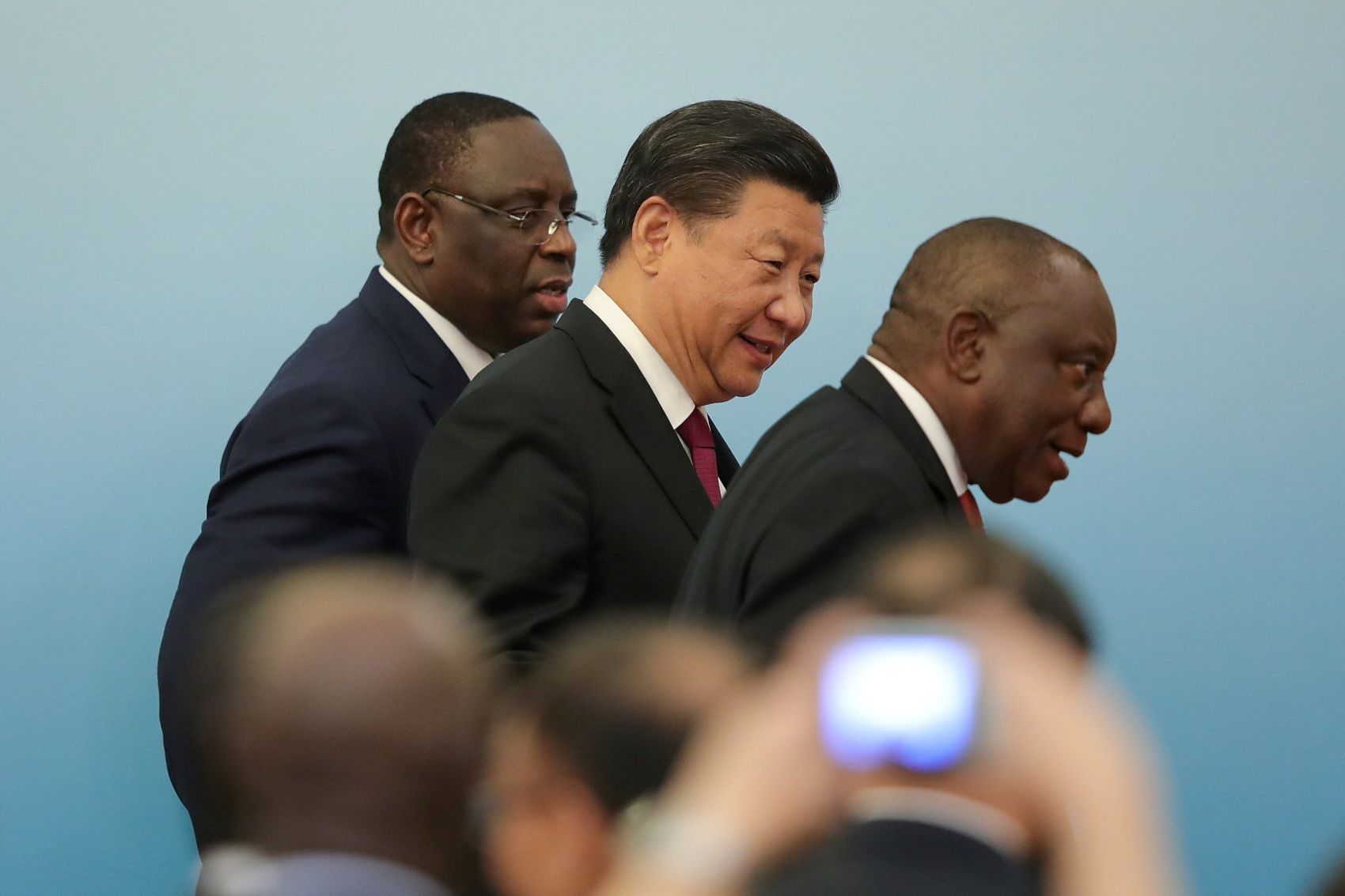 The China-in-Africa story is intriguing for its complex dubiety.
Surging domestic growth goaded China's rising demand for avenues with natural resources. In that search, the African continent proved to be a distant land, which provided Beijing with unending scope to expand its economic wings.
The world's second largest and second most populous continent, Africa, became more than a willing partner, majorly due to its abundance of commodities and desperate need for infrastructure development.
Loans — and Debt — to A Willing Africa
Today, China is financing more than 3,000 critical infrastructure projects in Africa, according to the Aid Data Project report. It extended approximately USD86 billion in commercial loans to various African-nation governments and state-owned entities between 2000 and 2014.
Since the 2015 Summit of the Forum on China-Africa Cooperation (FOCAC) in Johannesburg, China has been involved in numerous railways, highway, airport, port, and other infrastructure projects, as well as a number of economic and trade cooperation zones presently under construction. President Xi Jinping pledged a sum of USD60 billion in commercial loans, including government assistance as well as investment and financing by financial institutions and companies to the region during the Johannesburg Summit.
Beijing has become the region's largest creditor, accounting for 14% of sub-Saharan Africa's total debt stock, according to the 2018 Foresight Africa report. This includes USD15 billion of grants, interest-free loans, and concessional loans, USD20 billion of credit lines, and the setting up of a USD10 billion special fund for development financing.
Chinese companies are set to make at least USD10 billion of investment in Africa in the next three years, with lending set to increase to at least USD20 billion a year.
Among more than 10,000 Chinese-owned firms operating in Africa today, nearly one-third remain involved in manufacturing, as per a 2017 McKinsey study. The study further revealed that Chinese investment in Africa is increasingly turning to skills development and transfer of newer technologies.
Indebting Africa to China
Subsequently, while addressing the latest 2018 Summit of FOCAC held in Beijing in September 2018, Xi highlighted the significance of his nine official visits to the African continent. He further declared that China would launch an infrastructure connectivity initiative and jointly formulate a China-Africa infrastructure cooperation plan with the African Union.
As part of its strategy, the Chinese government promised to support Chinese companies in participating in Africa's infrastructure development by way of investment-construction-operation or through other models. The aim is to enhance cooperation in the fields of energy, transport, information, telecommunications, and cross-border water resources.
The focus being key connectivity projects, Xi has announced that the debt incurred by Africa's least developed and heavily indebted (landlocked and small island) nations, in the form of interest-free Chinese government loans, will be exempted.
Repeatedly pitching for a stronger comprehensive strategic and cooperative partnership between China and Africa, Xi's focus remains especially on implementing the Belt and Road Initiative (BRI). He wants to see it integrated with other long-term initiatives, such as the African Union Agenda 2063 and the UN 2030 Agenda for Sustainable Development.
The coming decade is likely to witness China continuing with its trend of extending commercial loans in Africa for infrastructure projects.
Beijing likewise is expected to continue the pattern of integrating African countries more intrinsically with Chinese-dominated and controlled financing channels, including the Asian Infrastructure Investment Bank, the New Development Bank, and the Silk Road Fund.
Balance of Power Games Reminiscent of the Cold War
Chinese moves inside Africa for greater control and influence mirror history. Recall the immediate post-World War II phase, when the erstwhile Union of Soviet Socialist Republic and the United States were caught in a bitter contest to veto or limit the influence of the other globally.
In rolling out the Marshall Plan, with an approved funding of USD12 billion in 1948, America sought to rebuild Western Europe in accordance with the Truman Doctrine. This was vital in ushering in the resurgence of European industrialization, and, needless to say, had political musings. It became a defining pillar of American foreign policy subsequently.
Not surprisingly, the USSR countered the Marshall Plan with its own version, the Molotov Plan for sustenance of Eastern Europe, to ensure that it remained politically and economically aligned to the Soviet ideology and political strategy.
The balance of power games and realignment of Europe back then appears to be replicated today in many parts of Asia and Africa.
In the scheme of Chinese strategic thinking and approach, the centrality of Africa cannot get amplified any further. The 2017 African Economic Outlook showcases China's grand economic footprint across Africa, with Beijing accounting for 27% of Africa's total global exports and investments worth USD38.4 billion in the continent.
Belt and Road Global Master Plan
In order to secure its strategic agenda, China will launch a peace and security initiative, and set up a China-Africa peace and security fund to boost regional security. Most significantly, 50 security assistance programs between China and Africa will be launched under the auspices of the Belt and Road Initiative — thereby underscoring the expansionist geo-strategic agenda in the name of the BRI.
In 2017, China released "Vision of Maritime Cooperation under the Belt and Road Initiative" that spelled out three vital maritime corridors and the importance of maritime security cooperation. One identified corridor is from China through the Indian Ocean to Africa and the Mediterranean Sea. Another corridor is from China to Oceania and the South Pacific. The last corridor extends from China to Europe through the Arctic Ocean.
In August 2017 China officially opened its first overseas military base at Doraleh, Djibouti. The launch of the base followed more than a year of base construction and the funding of an expansion at Doraleh port in 2013.
The base includes barracks, an underground facility, a tarmac, and eight hangars for helicopter and UAV operations. However, it currently lacks a dedicated naval berthing space, requiring PLA ships to dock at the commercial port, as per the 2018 China report issued by the Pentagon.
The operational Djibouti base is part of a major Chinese port development project with Chinese Merchants Group, a Hong Kong multinational. The Djibouti base, along with regular naval vessel visits to foreign ports, extends the reach of the Chinese armed forces. Serving as the spine for China's naval projection in the region, the base reflects growing Chinese influence and presence across the Indo-Pacific till the coast of Africa.
The China-in-Africa story is on its way to becoming a grand economic gameplay that has been set in motion with the ultimate objective of it becoming the foundation for China's strategic master plan for the entire Indo-Pacific.
Author: Monika Chansoria