Helping Japan Flood Victims with Every Bottle of 'Dassai Shima Kosaku' Sake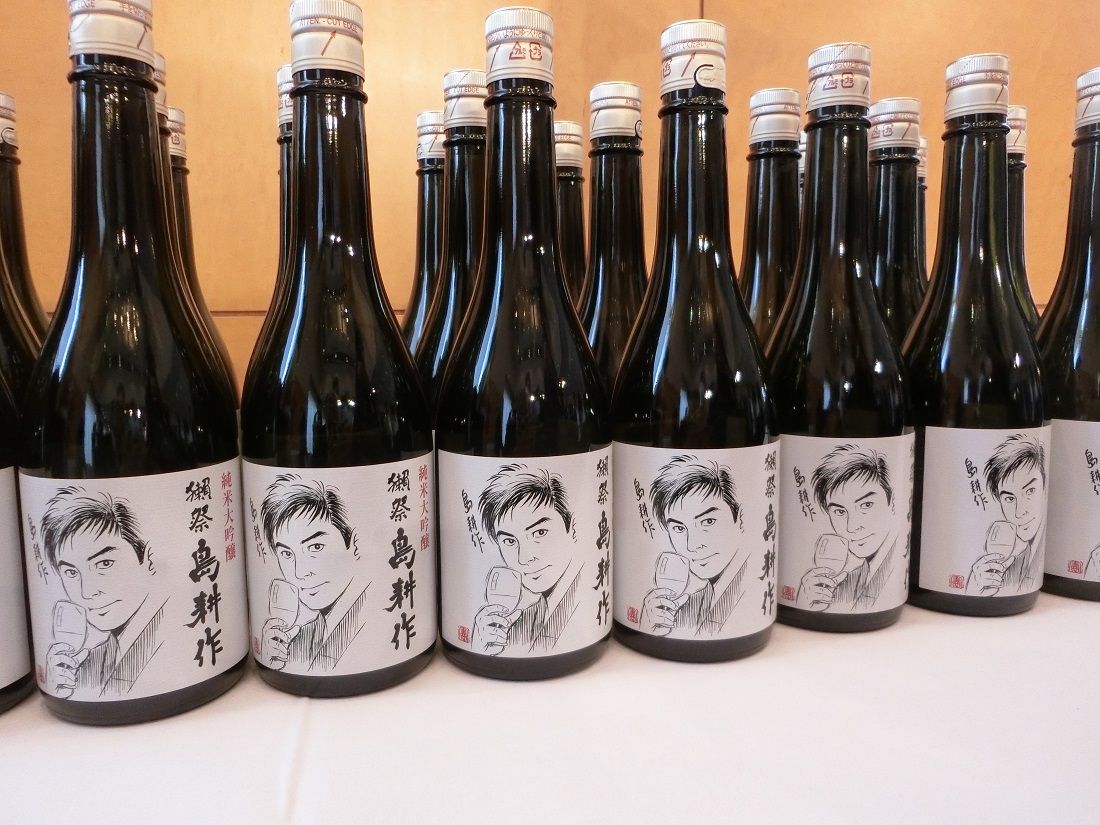 JAPAN Forward, Yukihiro Watanabe
A series of floods and mudslides caused by torrential rains devastated extensive areas of western Japan in July. Among the victims was popular sake maker Asahi Shuzo Co., Ltd.
Asahi Shuzo's brewing facilities in Yamaguchi Prefecture suffered heavy damage during the extreme weather. There was flooding above floor level, and severed power lines caused a three-day facility-wide power outage.
All bottles of sake which were affected by floodwaters and smeared with mud were entirely scrapped. Asahi Shuzo officials then investigated the quality of sake in the firm's 150 brewing tanks—amounting to a total of 500,000 liters of sake—to determine the extent to which the floods affected their contents.
They concluded that the sake in the tanks was unpolluted from the flooding and sufficiently tasty. Still, they did not want to distribute them under Dassai, which has been valued as a high-quality brand at home and abroad.
Company officials said the brewery decided instead to market the product under a different brand name: Dassai Shima Kosaku. A special release of 700,000 bottles will start on Friday, August 10, to help the recovery of the disaster-stricken region.
Here is a disaster-hit company showing its spirit and throwing its full support behind recovery efforts for the disaster-plagued areas.
Dassai's enormous gesture of community support, while it is facing a challenging task itself, has touched the hearts of many.
Asahi Shuzo chairman Hiroshi Sakurai, who reached out immediately after the onslaught of the disastrous floods and mudslides, said: "When viewed geographically, our locality in the Chugoku region appears to have been hit hardest, but we are determined to forge ahead with the goal of achieving the fastest recovery for the region from the calamity. Although we have nothing specific yet beyond our resolve, we would like to proceed with this as our catch phrase—and we sincerely appreciate your concern."
Asahi Shuzo has so far made monetary donations of more than JPY150 million for those suffering from such disasters as the Great East Japan Earthquake and Tsunami in March 2011 and the Kumamoto Earthquake in April 2016.
The company is also known for sending merchandise to charity events hosted by the Association of Cuisine Volunteers, a general association incorporated by the government, made up of culinary professionals from fields of cuisine, which is dedicated to offering disaster victims a wide variety of delicacies.
Among corporate entities in Japan, a disaster-prone country, Asahi Shuzo largess is particularly unique.
The new Shima Kosaku Dassai label takes its name from the manga hero of Shima Kosaku, an icon of Japanese company employees. The manga hero is known for rising over a mountain of hardships to eventually climb to the post of company chairman. He gets there by moving up the corporate ladder—from a rank-and-filer to section chief, department head, board member, and president. He is a character almost every Japanese knows.
The Shima Kosaku version of Dassai is said to be the brainchild of Kenshi Hirokane, author of the manga, who reportedly came up with the nice idea of collaborating with Asahi Shuzo in the face of the recent western Japan disaster. Hirokane himself comes from Yamaguchi Prefecture, home to Asahi Shuzo.
Asahi Shuzo, for its part, responded that the collaboration "should not be limited to our company, but should link to donations from various quarters of society to the disaster-affected areas."
The company and Hirokane were also said to have discussed such details as the price for the "Dassai Shima Kosaku sake," with a view to collecting as much in donations as possible.
At an August 2 press conference, Hirokane emphasized, "Having a delicious cup of the new version of Dassai sake will provide a helping hand to the disaster-hit areas, you know?"
This is definitely a new kind of disaster relief activity, marking a beautiful form of collaboration.
The New Product
Name: Dassai Shima Kosaku
("daiginjo", top-quality sake brewed from rice grains milled to 50% or less of their weight)
Content: 720 milliliters
Price: JPY1,200 (excluding tax)
JPY200 per bottle will be donated to the municipal governments of the four prefectures affected by the Western Japan rains and mudslides disaster.
Asahi Shuzo's new Dassai Shima Kosaku can be purchased through Asahi Shuzo's website store, Asahi Shuzo's directly-managed stores, and other sake retailers dealing with Dassai throughout the country.
The new product's launch date is August 10.