Dear Megumi: World Leaders Are Talking, and We Wait Amid Hope and Despair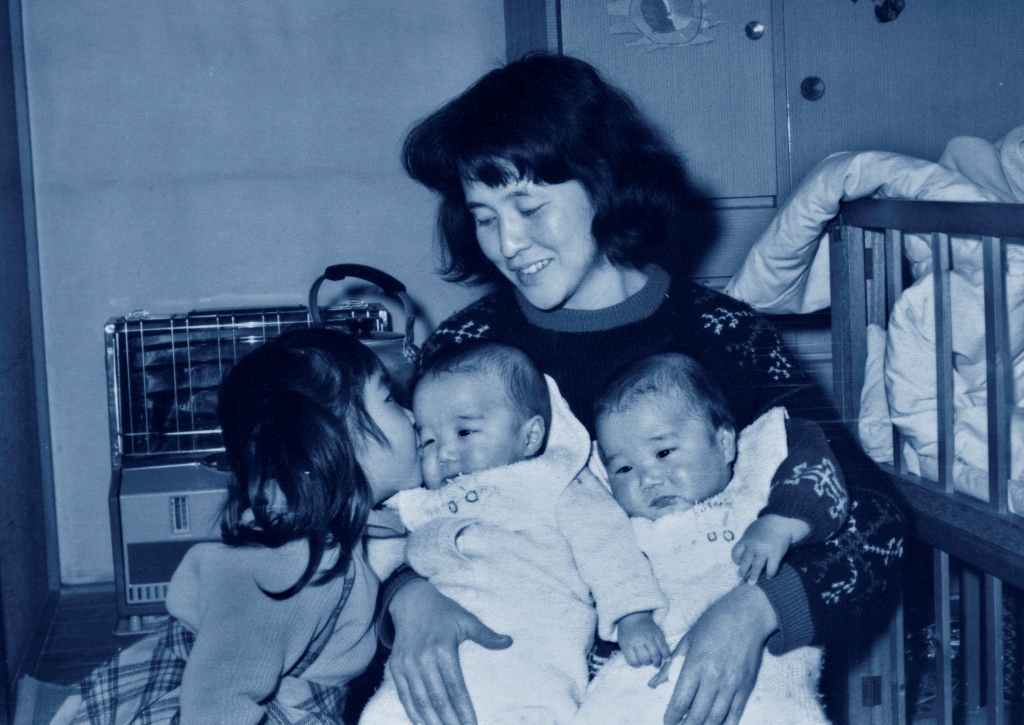 Shigeru & Sakie Yokota
Hello, Megumi dear.
Each day passes by quickly and we are already coming to the end of the first half of the year. The seasons change swiftly as the green leaves turn darker, reminding us the rainy season has arrived and suggesting that the sweltering summer heat is drawing near.
The pretty flowers that you love are blooming in multiple colors around our home; they help to lighten our hearts. Our wish is to view the beautiful Japanese scenery with you, together, quietly, and without worry. The wish only grows stronger day after day.
Your father and mother are both growing old. When we see family pictures of us together at some of the photo exhibitions organized to promote the rescue of the abduction victims, we are overwhelmed at seeing how young we were then.
The vision of you—so full of energy, always happy and laughing—is frozen in our minds from when you were a young 13-year-old girl. Forty years have already passed and we are unable to take them back. Anger, heartache, and repentance—excruciating emotions take over, but our tears have dried. Now, we move forward each day with the sole mission in our hearts to bring you back home.
Special Coverage:
Abducted: The Japanese Kidnapped by North Korea
The agonizing and complicated abduction crisis is now facing a crucial moment. Leaders of various countries are getting together to negotiate peace with North Korea.
Yet, our family has always been at the mercy of complex and incomprehensible politics and international relations. Our hopes were betrayed many times, and each time we were driven to the edge of despair. (RELATED ARTICLE: Did Trump Really Raise the Abduction Issue with Kim Jong-un?)
Each country has expectations, intense badgering, and fierce tactics. These are all hard to understand for ordinary people like us, and we are just left in the dark feeling confused. People ask us about the outlook on the abduction issue or situation concerning global actions, but we are only more perplexed each time we are asked.
This is why your father and mother would like to just calmly observe the outcome of the current international diplomatic efforts.
Forty-one years ago, you, our dear Megumi, vanished from our lives. Then, 21 years ago we found out that you were alive in North Korea. In 2002, North Korea explained to us that you were "deceased" and had even sent us your fake remains.
Whenever we are given positive hope that you and the other abductees will return home, the anticipation quickly disappears before our eyes, like evening dew. This cycle of optimism and disappointment has repeated over and over again, even to this day. Looking back, the longest days were those heart-wrenching periods when nothing was happening and everything was at a standstill.
"Always stay centered, unaffected by the pleasure of joy and sorrow of grief," we tell ourselves. Too much hope is not good. Nothing is born from despair. Each day, as I pray to maintain a tranquil and neutral mind and body, your mother awaits your return home.
Megumi dear, we are speaking out and working hard both domestically and internationally to bring you and all the others back home.
In May, your brother Takuya, and Yaeko Taguchi's son Koichiro Iizuka flew to the United States with Minister Katsunobu Kato and other bipartisan current and former Cabinet members on the abduction issue and members of The National Association for the Rescue of Japanese Kidnapped by North Korea, to seek support from the U.S. government and the American public for resolving the abduction issue.
Takuya took with him your beloved doll that you treasured right up until you were kidnapped, and with all his heart pleaded to the American people for a mission for your rescue.
For many years, we and members of other victims' families of about the same generation as we are have flown overseas—some of us numerous times—appealing for action for the rescue of our loved ones from North Korea. However, we are all growing so old now and it has become difficult for us to make those journeys.
Some of our dear friends have already passed on without being able to be reunited with their loved ones. Those of us still left here are desperately continuing on with our lives each day. Megumi dear, every day is difficult and your father is ill and is in the hospital now. But, he is still holding on, staying strong while waiting to reunite with his beloved daughter, Megumi.
Read the other letters to Megumi:
A Letter to Megumi: "Forty years have gone by without you… Don't ever give up, you are going to come home"
Letter to Megumi: We Long to Have You Back for the Next Children's Day
Letter to Megumi: We hope you'll return to the Japanese Summer and Your Mother's Stew
Letter to Megumi: Somewhere in North Korea, We Know Your Hidden Strength Will Make You Survive
Dear Megumi: One Day, You and Other Kidnap Victims Will Set Foot on Japan Again—If Our Gov't Works For It
Dear Megumi: The Fifth Abductee Was Released, but I Am Still Waiting for You to Return Home
Dear Megumi: President Trump Listened to Your Story, and That Gives Us Hope
Dear Megumi: 'Be Brave and Hopeful. I Will Find You'
Dear Megumi: We Told the Prime Minister This Might Be Our Last Chance
The other day, members of the Association of Families of Victims Kidnapped by North Korea had a meeting with Prime Minister Shinzo Abe. He talked about the United States-North Korea Summit and his thoughts on resolving the abduction issue. He anticipates there will be negotiations between Japan and North Korea about bringing home the abductees.
I told Prime Minister Abe, "The only thing I wish for is that as many abducted victims as possible can return home, alive and well." An unacceptably long time has passed and yet there are still many victims somewhere in North Korea, waiting to be rescued, waiting to return home.
It seems the abduction issue is complicated. It is an intangible and horrifying situation. However, the essence of the problem is that it is a "state crime"—a single nation's intentional acts snatching innocent people away from their families and homeland. Abduction is an utterly immoral violation of human rights that completely steals the happiness of people and, above all, should never be used as a tool for diplomatic negotiations.
Your mother is always praying that "North Korea's leader will honestly search his own heart and return all abductees to their home country, thereby beginning his journey on a path toward peace."
I believe that if he truly wants to make peace with the world and have happiness for his country's people, he must first resolve the abduction issue, along with the nuclear crisis with its power to extinguish all things.
"It is a disgrace for Japan if we do not resolve the abduction crisis." This is what your mother is always telling people I meet. It is a critical moment for the Japanese government and for every politician to see whether, in their collective wisdom, they can find their way to save and protect the people of Japan. Your father and mother are determined to make sure we see the day that that happens.
We look forward to the day that each of the abductees firmly sets foot again on the soil of their homeland. We are praying every day, Megumi dear, and impatiently waiting for the day we will hold you in our arms again.
(Click here to read the original article in Japanese.)