'Drive My Car'....To Akabira
A red car is giving new hopes to residents of the Hokkaido town. Not any red car, but a lipstick red Saab 900 Aero vintage coupeーthe real star of Drive My Car.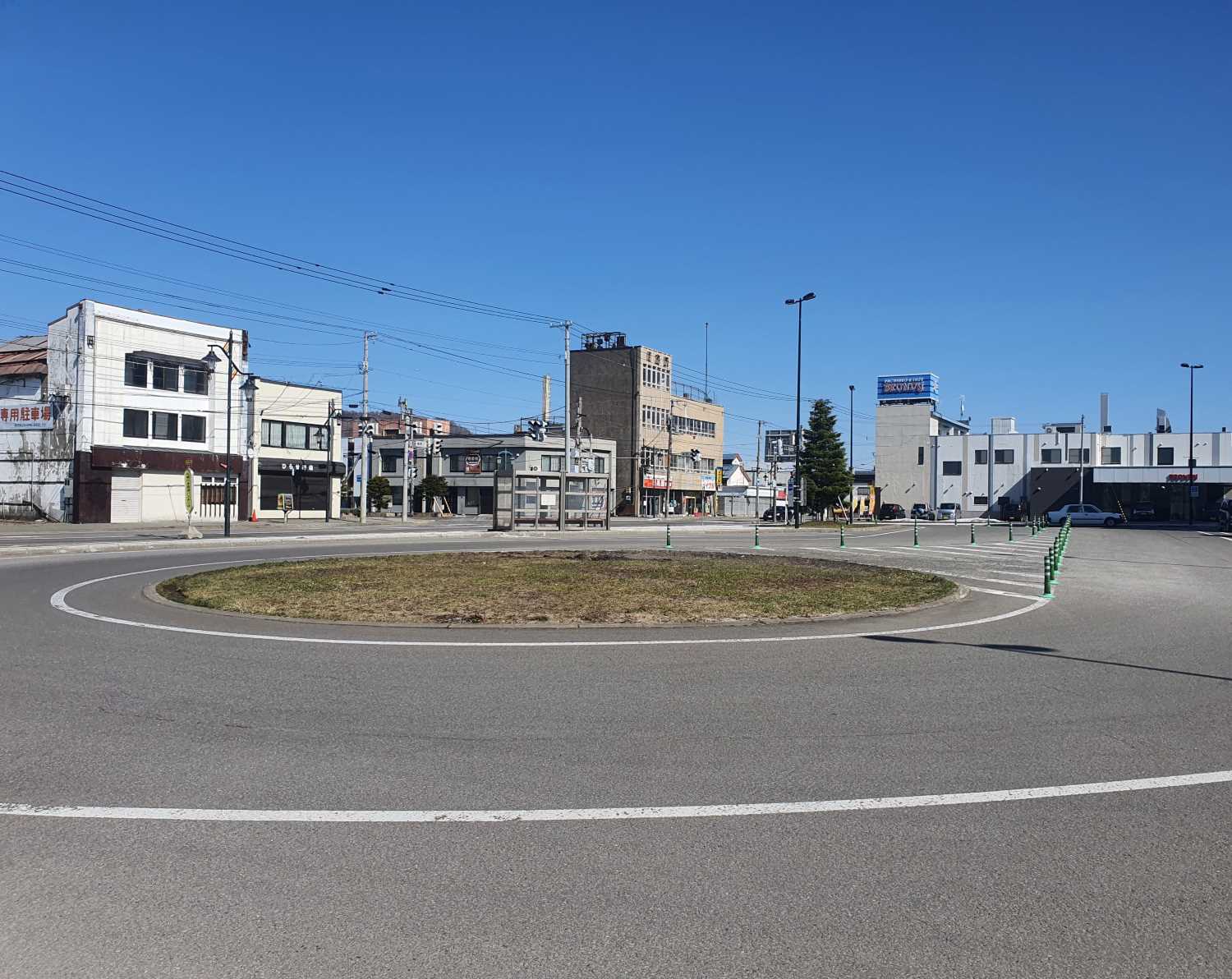 No red car is cruising around the corner. In fact, there is no car in sight on Akabira´s wide roads on a Saturday afternoon.
The former mining town in central Hokkaido has seen better days. The last coal mine closed in 1994, the population has shrunk to about 10,000, houses stand empty, while a handful of shops struggle to survive.
Recently, however, the Oscar winning movie Drive My Car is giving the small town a small piece of world fame.
A young couple is taking a stroll on the street in front of the oversized Akabira train station building where a single taxi is waiting for customers. They seem genuinely excited to be in the back of beyond, and eagerly take pictures of the scenery. Her pretty dress and his fashionable jacket stand out against the empty, quiet space that marks the city center.
Akabira is as far from Oscar glory as one can imagine. "It's a nothing place," says Misaki Watari (Toko Miura), the young chauffeur in the movie when the owner of the red Saab, Yusuke Kafuku (Hidetoshi Nishijima), asks her to drive him from Hiroshima to her childhood home in Hokkaido. It's a Japanese road movie that is three hours long and has no car chase.
The unlikely pair eventually set out, revealing some dark personal secrets on the way. Sharing a tender moment on a snowy slope in Akabira, they both confront ghosts of their past.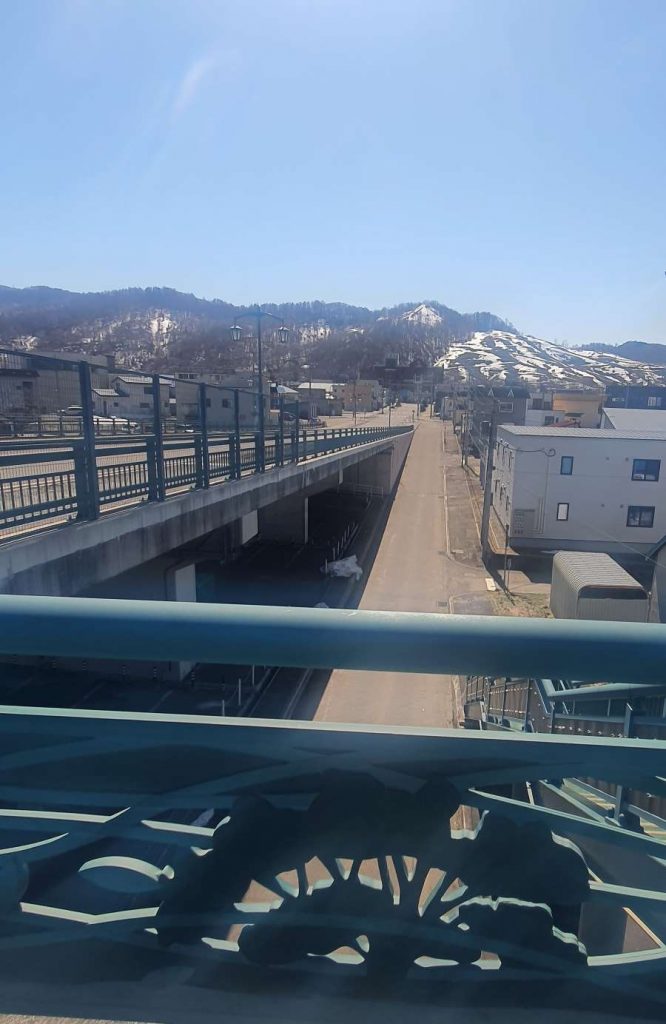 Inside Akabira train station some posters and magazine clippings about the movie are testimony to the new found local pride. Little does it matter that the movie scenes of the town are not a strong incentive to visit Akabira. They picture the two characters in a harsh, unforgiving landscape that reflects their loneliness and mental struggle.
In fact, Akabira looks a bit like Finland in movies by Aki Kaurismäki, where actors rarely smile, smoke constantly and travel through frozen landscapes – only with more sunlight.


The Ramen Embassy
But beggars can't be choosers. Akabira has little else to offer.
The local ramen shop Chinrai has become something like the unofficial embassy for Drive My Car. Inside the Showa style building from the 1980s the owner Yasuhiro Sasaki serves old fashioned ramen dishes that make for a good meal for mine workers and farmers: Tonkatsu (pork cutlet) ramen and "gan gan ramen," hot pot ramen that comes in a clay pot with a raw egg on top.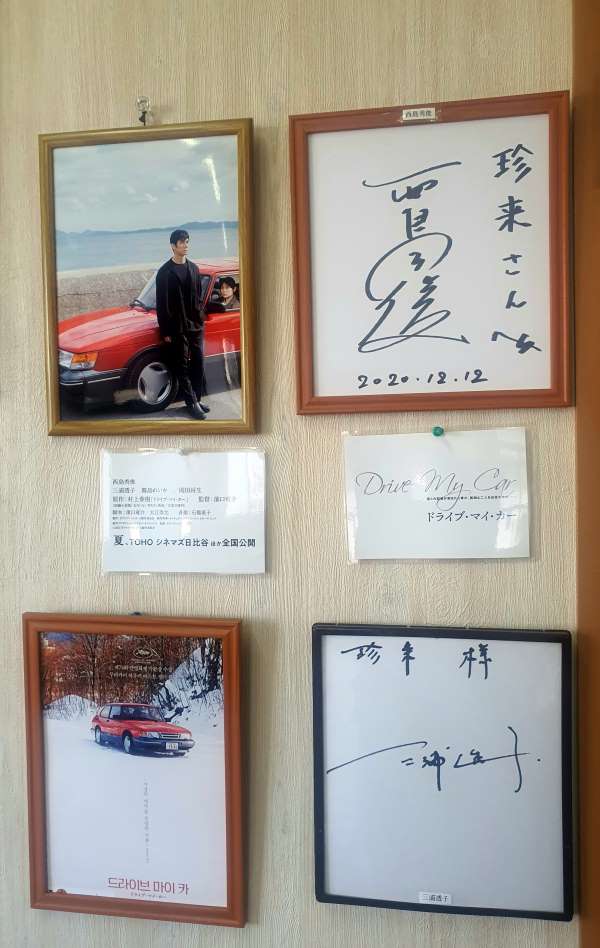 When Drive My Car director Ryusuke Hamaguchi and his crew spent four days shooting the film scenes in December 2020, Sasaki fed the team with tonkatsu ramen for free. It was not the first time the owner has been involved in a cinematographic production. The shop featured in the Japanese travelog, "How do you like Wednesday," a TV show that ran from 1996 to 2002.
But Drive My Car is on another level. When the movie won an Oscar for the best international feature film in late March 2022, the ramen shop held Akabira's official Oscar after-party.
"Since the movie came out, more people have been visiting my shop" confirms Sasaki. He has put up posters and autographs, and also a sign that celebrates the latest Oscar win. He happily recounts to a group of visitors from Sapporo how the film crew ate in his place and that they enjoyed their time in Hokkaido.
Meanwhile locals in work clothes and gumboots silently eat their lunch without taking too much notice of the town´s new fame.


A Small Headache
From the ramen shop it takes about 20 minutes to walk up to the observation deck on Zuriyama, 200 meters above sea level. The way leads through fields around the abandoned coal plant, with the mine´s rusting shaft tower in the background.
It is 777 steps up to the top of Zuriyama. The view from here into the valley below shows Akabira city stretching along the banks of the Sorachi river between mountain ranges still covered in snow on the horizon.
A bit further down is the location where Drive My Car was filmed. The location itself is off limits, mainly because of its unstable terrain.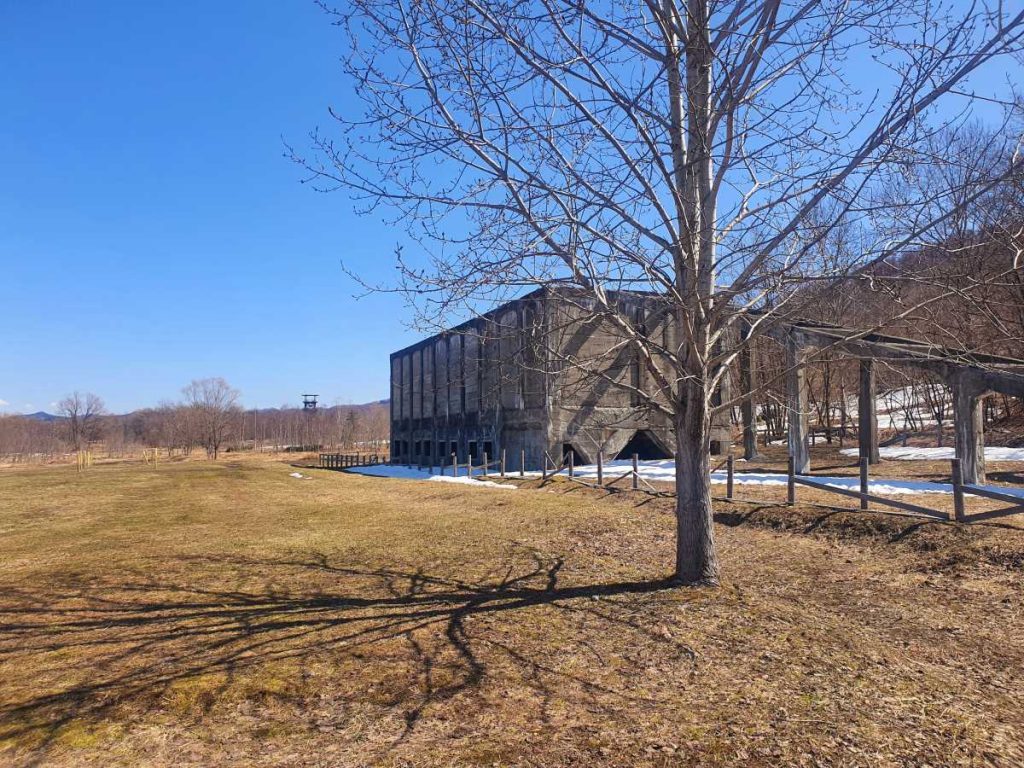 Zuriyama is not a natural elevation, but an artificial hill of coal mining debris that accumulated during the mining years. This method of spoil disposal comes with risks of landslides and erosion. Therefore, the last thing that members of Akabira's tourism association want is visitors climbing around a slope of coal debris while trying to scout out the exact location in the movie.
Akabira's brush with fame certainly comes with a small headache. Town officials are trying to find other ways to keep movie fans entertained, but so far not many proposals have been put forward.
However, Akabira´s mining museum, until now the town's only cultural offering, is seeing more visitors these days. Sadly, there is nobody with a 30 year old red Saab 900 and a young female chauffeur.


RELATED:
Author: Agnes Tandler (Reporting from Akabira)
Find other essays and reports by Agnes Tandler for JAPAN Forward here.