[Speaking Out] Amid Coronavirus Disaster, China Keeps Bullying Taiwan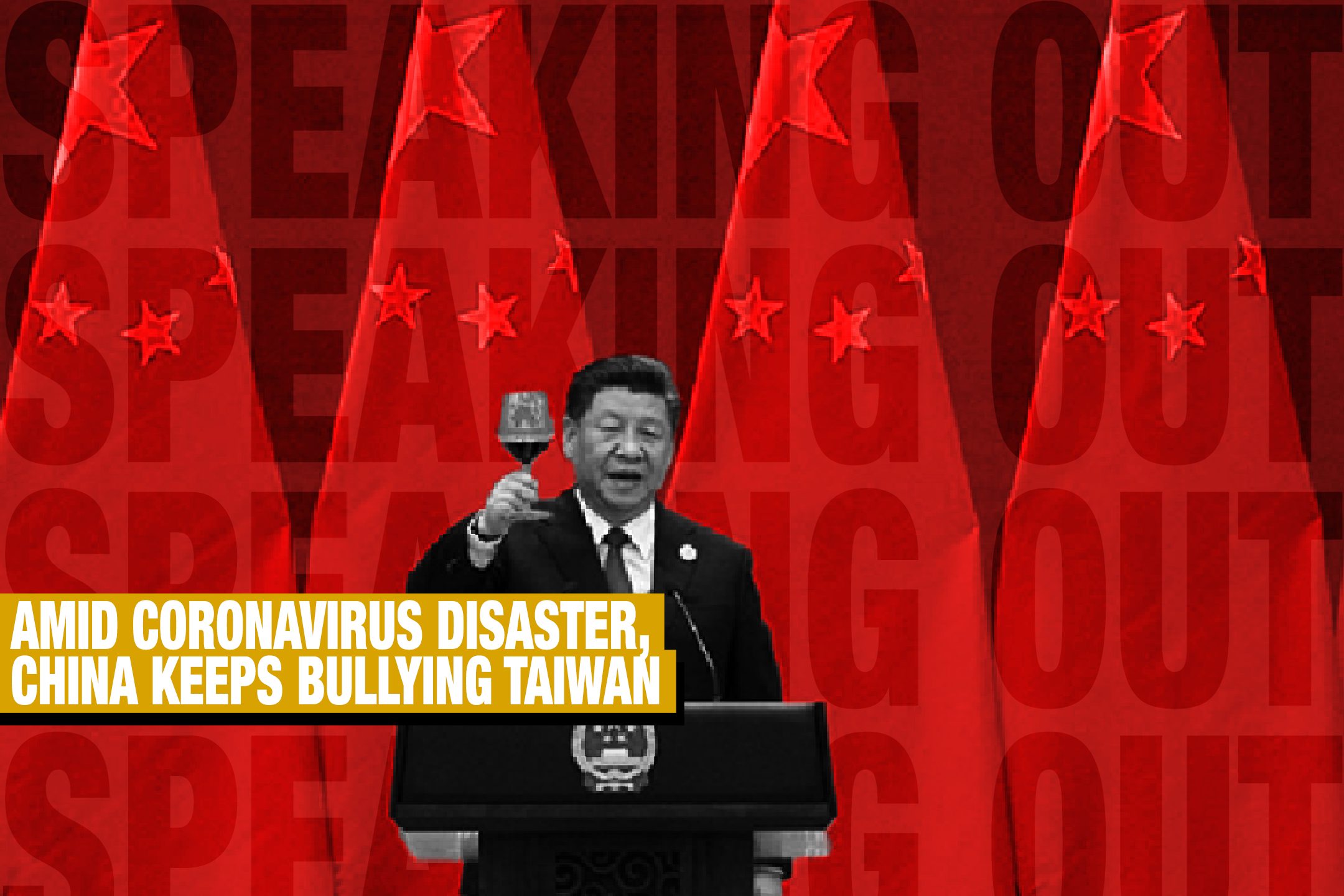 A novel coronavirus pneumonia epidemic originating from the central Chinese city of Wuhan is spreading fast. As the epidemic has expanded within China, multiple cities have effectively been shut down, with transportation networks closed, exerting great influence on civic life.
The epidemic has reached China's neighbors, including Japan.
China's Xi Jinping regime, even though required to do its best to tackle the new pneumonia epidemic, has given priority to the state's dignity rather than human lives. Moreover, it has taken advantage of the disaster to bully Taiwan on the "One China" policy.
Taiwan Excluded from Emergency WHO Meetings
First, China has exerted pressure on Tedros Adhanom Ghebreyesus, the pro-Beijing director general of the World Health Organization (WHO), to thoroughly exclude Taiwan from the international organization.
Tedros, a former Ethiopian foreign minister, is known as a man who "cannot say no to China," because Ethiopia received massive economic aid from China when he was in his country.
When the WHO convened an emergency meeting in Geneva on January 22 and 23, Taiwan was the only country/region that was not invited among those countries where cases of novel coronavirus infection had been confirmed among the population. As a result, information about the infection in other countries was not conveyed to Taiwan, and the international community would take measures to address the supervirus while ignoring information and opinions from Taiwan.
The consequences of such an approach are grave.
China Exploits Disasters to Bully Taiwan
Second, while Wuhan has been shut down to outside entry since January 23, about 400 Taiwanese were still reported to be in the city as of February 2. Beijing has allowed the United States, Japan, and some other countries to charter flights to take their respective citizens back home from Wuhan, while rejecting Taipei's request for such flights.
The reason for the rejection may be that China considers Taiwan to be part of China and thinks it should be treated in the same way as Chinese provinces. In this case, lives are at stake. Taipei is still negotiating the matter with Beijing.
Tragically, China has become used to politically exploiting big disasters to trivialize Taiwan. One other such event came some two decades ago. One day after a massive earthquake killed more than 2,000 people in central Taiwan on September 21, 1999, the secretary general of the Red Cross Society of China, Sun Aiming, interrupted the international community's assistance to Taiwan by claiming that all assistance to Taiwan should be approved by the Red Cross Society of China because Taiwan was part of China.
At the same time, Chinese embassies in foreign countries opened accounts for assistance to earthquake-hit Taiwan, claiming it was a province and calling for international assistance. Confusion came as the accounts were similar to those opened by Taiwanese diplomatic missions abroad to collect aid money.
World Cannot Afford to be Indifferent to China's Tyranny
China's bullying of Taiwan has been successful to some extent. From late January to early February 2020, as part of preventive measures against the coronavirus infection, such countries as Italy and Vietnam suspended direct flights to Taiwan as well as China, considering Taiwan as part of China.
Taipei strongly protested the suspension of flights, claiming that the measure is a grave mistake because Taiwan is not part of the People's Republic of China.
What the Japanese government should do now is to strongly support Taiwan's accession to the WHO. Japan cannot afford to be indifferent to China's tyranny while it helps China to tackle the novel coronavirus epidemic.
A version of this article was first published by the Japan Institute for National Fundamentals, Speaking Out #654, on February 5, 2020.
Author: Akio Yaita
Akio Yaita is the Taipei Bureau chief of The Sankei Shimbun.