[Food Trek] Kochi Celebrates its Whale Cuisine and 400 Years of Whaling 
Visit Cape Muroto in Kochi and learn more about living with whales at the museum, then sample delicious local whale cuisine at friendly local restaurants.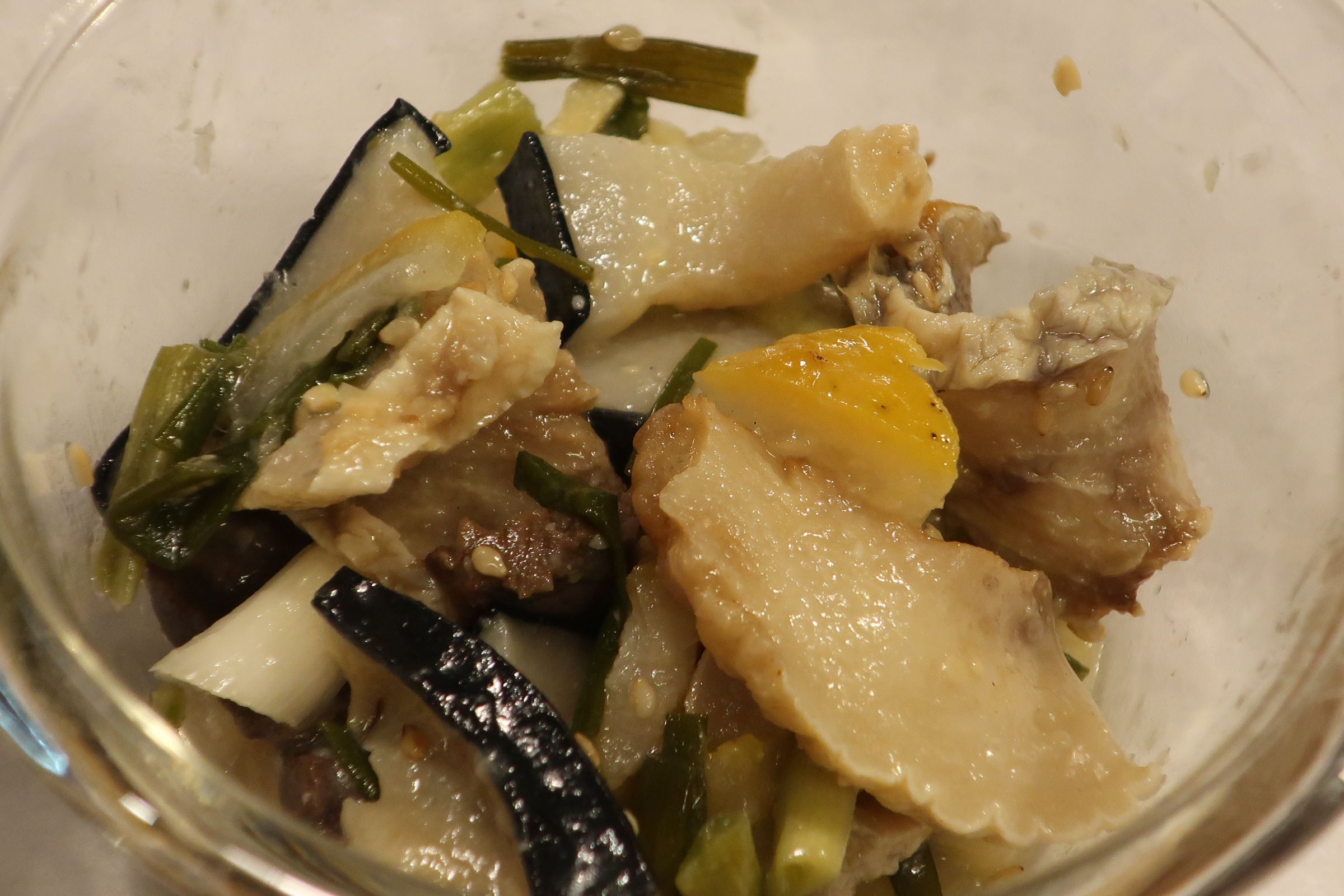 Kochi has a whaling history that dates back to 1624, when hand harpooning of whales began there. The region will mark its anniversary of 400 years of whaling and delicious whale cuisine next year in 2024.
On an early morning in December 2022, meat from a minke whale was lined up at the Kochi City Central Wholesale Market. "The meat had been purchased wholesale directly from the sellers, and only a bit was left.
The whale had been caught in a fixed net in Miyagi Prefecture. "They usually don't sell (whale meat) at auction these days," said Hitoshi Inobe, head of the market.
"The sellers took some of the meat when they left, including the meat from the head," said Ryuichi Nakamura, director of local wholesaler Daikuma Suisan. "The red meat sold for about ¥4,000 JPY (about $30 USD) per kilogram."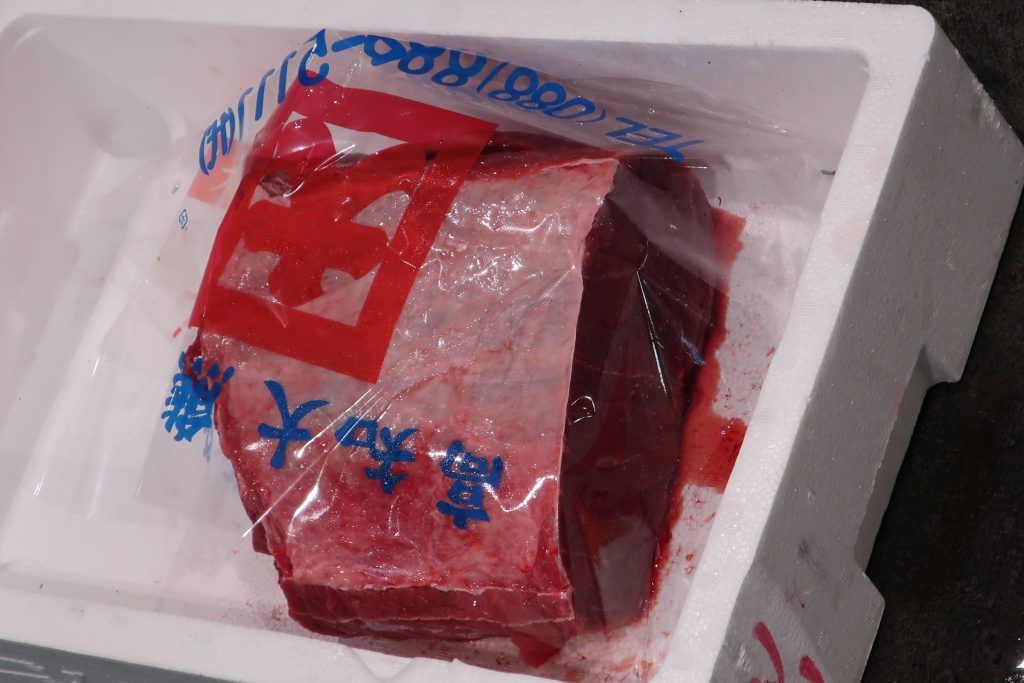 The meat from the whale was sold out at the market a short time later. Once again, I could feel the strength of Kochi's whale food culture.
At the Hirome Market in central Kochi, and in surrounding restaurants which attract large numbers of tourists, shops that serve whale dishes such as sashimi and fried "tatsuta-age" were crowded and lively.
Eat Whale Sukiyaki to Bring a Big Catch
Koichiro Chizaki, the chairman of Kochi Kujira, a seafood wholesaler established in 1950 that offers various whale products, described some of the whale delicacies unique to Kochi. They include whale meat "sukiyaki," simmered in soy sauce and sugar, and "nuta," made with white miso, yuzu, vinegar and sugar, and served with garlic leaves.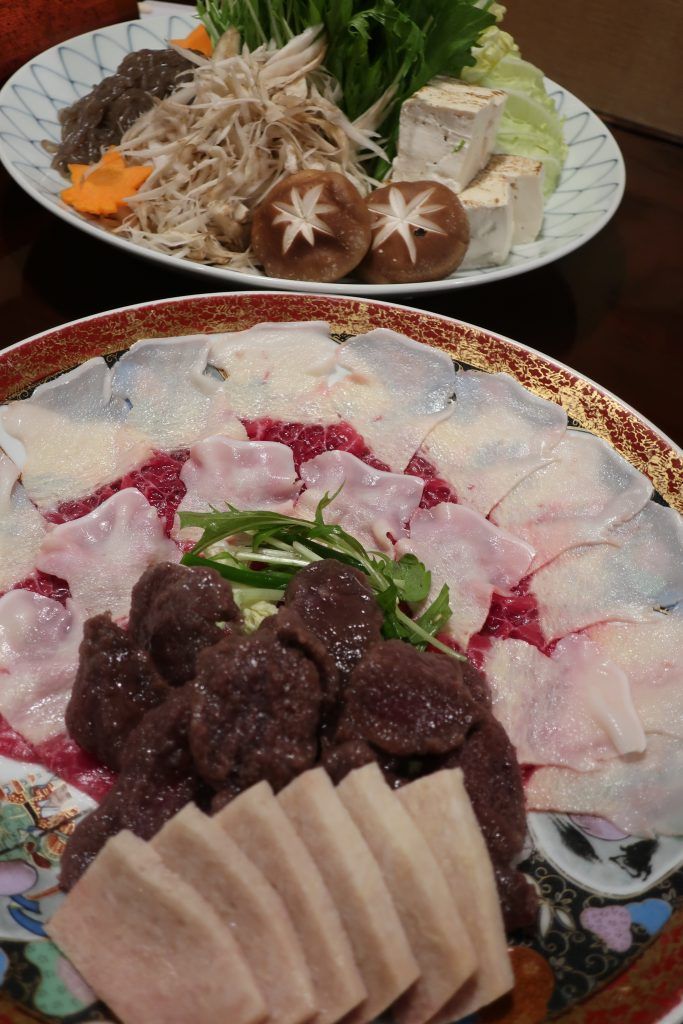 For sukiyaki, the soy sauce and sugar give a sweet and spicy flavor. "It used to be eaten on New Year's Eve as a good luck dish to bring a big catch," says Eiko Mitani, who has been training chefs for half a century as a senior advisor at the RKC Culinary School in Kochi. "In the old days, when soy sauce and sugar were precious ingredients, we used a lot so that many people could eat them." She said the whale is not grilled, but simmered in the thick sauce.
Whale sukiyaki was served recently at the "Suigeitei," a restaurant in central Kochi. Its name means "drunken whale."
Takamitsu Takaoka, the restaurant's general manager, said he normally only serves "harihari nabe," a whale meat hot pot dish made with mizuna (a type of Japanese green vegetable). He also prepares shaved gobo (burdock) roots and konnyaku (konjac) cut into thin strips. The dish has a deep flavor that would be great in bento lunch boxes. In addition, it matches well with white rice and sake.
Muroto, the Birthplace of Traditional Whaling in the Tosa Region
Cape Muroto, on the southeastern tip of Japan's Shikoku Island, juts out into the Pacific Ocean along with Cape Ashizuri on the island's southwestern tip. Whales and dolphins migrating up and down the coast of Shikoku pass near the capes. And occasionally they are caught in the large fixed nets that sit offshore.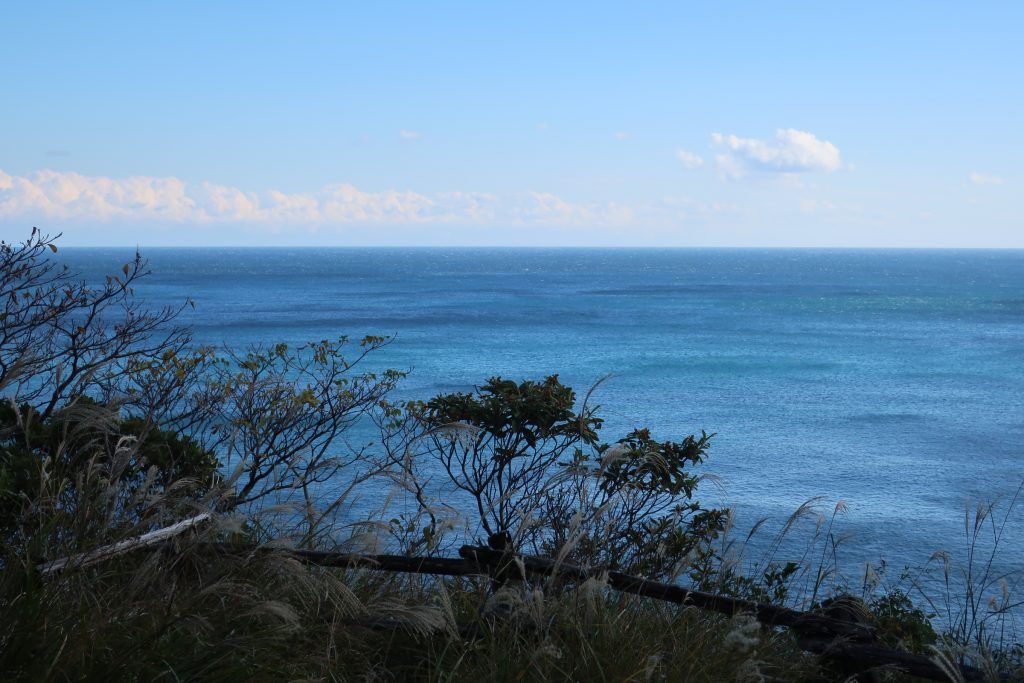 Whaling in Tosa, the old name for the southern region of Shikoku, began in the early Edo Period. Traditionally, it also used nets to entrap whales.
(You can read the rest of the article in English on Whaling Today for a deeper discussion of the traditions of whale soup and Hokkaido's deep connection with whales.)
(Read the article in Japanese at Kujira Town.)
This article is published in cooperation with the Institute of Cetacean Research in Japan. Let us hear your thoughts in our comments section.

RELATED:
Author: Suisan Keizai Shimbun