[Gamer's World] Southeast Asia is Experiencing a Revolution
IGN Japan's Daniel Robson, a judge at the SEA Game Awards 2023, reviews the latest creations from Southeast Asia showcased at Level Up KL and gamescom asia.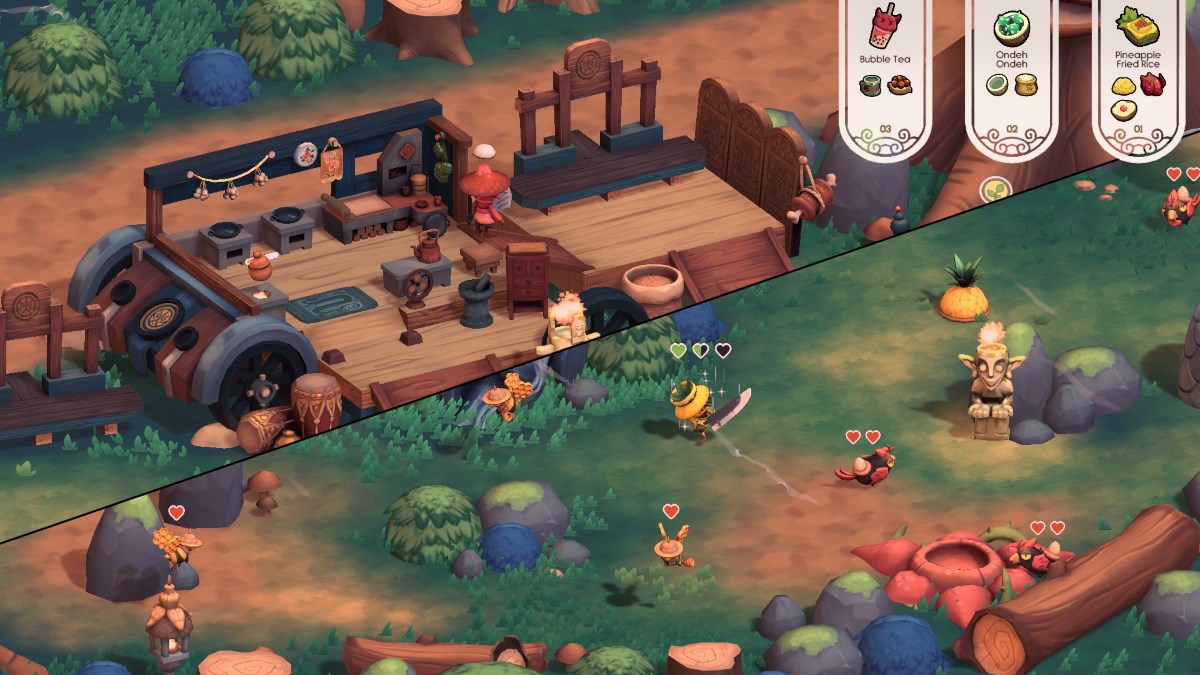 When we talk about the biggest games in the world, we usually mean games made in North America, Europe, and Japan. But how long will that be the case? For example, In Southeast Asia, a gaming revolution has been brewing. Highly talented developers have cut their teeth on making games as outsource contractors for Western and Japanese AAA publishers.
Then there is the rise of mega-monied game companies in China such as Tencent, NetEase, and HoYoverse. These companies are upending the market. Meanwhile, India's huge population is about to do the same. And the ever-increasing ease for indies to release games on console, PC, and mobile has made it possible for games from anywhere in the world to find a global audience.
In Southeast Asia, a gaming revolution has been brewing. Highly talented developers have cut their teeth on making games as outsource contractors for Western and Japanese AAA publishers,
In Southeast Asia, too, these new talents are applying their skills to their own home-grown IP. A huge number of ludicrously good mid-level and indie games coming out of the region as a result.
With all this in mind, I went to catch up with the latest games from across the SEA region, attending Level Up KL in Malaysia in late September/early October and gamescom asia in Singapore a couple of weeks later.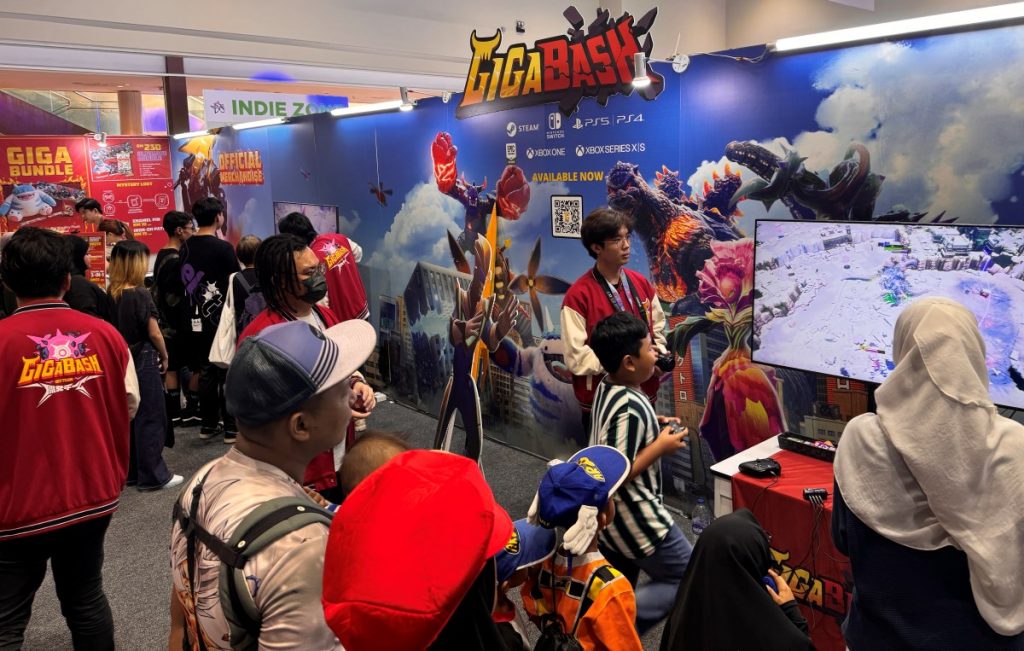 The Biggest Draws
I have been attending Level Up since 2019, and every time I find a new batch of incredible games. One of the biggest draws at this year's convention was Sedap!, a game by a small team of students from Singapore that started out as a school project. The demo I played was wonderfully fun. It was a cooking game in which two players team up to serve delicious dishes to hungry customers, with one handling the cooking while the other goes out to hunt for ingredients.
This simple twist on the Overcooked formula is that ingredients that should be easy to harvest. Say, for example, coconut for making ondeh ondeh, a sweet snack beloved across the region that suddenly turns into monsters and fends off the player's attacks. The result is constant hilarity. The game's chaotic pace and quirky humor made it a riot to play. Moreover, it pulled a solid queue of intrigued players throughout the event.
Another game that drew constant crowds was Unyielder, also made by a small team in Singapore. This relentless first-person shooter tasks the player with defeating a series of terrifyingly aggressive bosses. A lack of cover and an attack-based health recovery system means the players must keep moving, keep dodging, and keep attacking to succeed. The demo's smooth gameplay felt addictive, while the slick, sick visual presentation was truly arresting.
Other gems included Overhours, by Malaysian developer CtrlD Studio. It mixes tower defense strategy elements with third-person shooter action for frantic fun.
Then there is the Indonesian game As I Began to Dream. It is a puzzle-platformer with creative puzzles and a cute storybook look that belies darker undertones beneath the surface.
Being a Judge
I was a judge on the panel for the SEA Game Awards 2023, scoring a bulging list of hundreds of games to find the very best of the bunch. Unlike the Oscars for movies or the Grammys for music, game awards usually include categories for games that are not out yet, based on demos for a project that may still be work-in-progress.
Being a judge on these juries is always a tough process. Especially when the level of submissions is mostly very high. I consider the responsibility to be a serious one. Winning awards during development can help smaller developers to secure additional funding or a publisher to help them release their game.
I try to look at each game on its own merits while also considering how it may fare in the real-world market. That is where it will face competition from thousands of other games.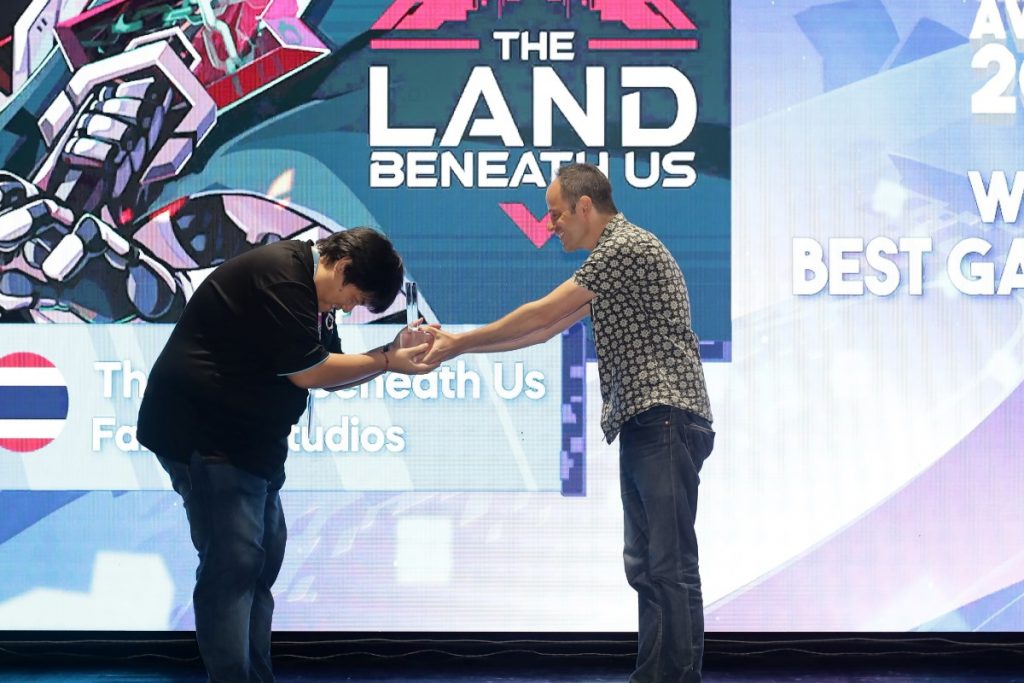 Announcing the Awards
The results of the SEA Game Awards 2023 were announced during an energized awards ceremony at Level Up KL. I presented the award for Best Game Design, which went to The Land Beneath Us, a turn-based roguelite action game from Thai developer Fairplay Studios. I had met Fairplay Studios co-founder Kachain Puttiwarawut at a previous Level Up and was impressed by their highly polished and fun games such as At Your Service. So it was a delight to be able to present him with his well-deserved award.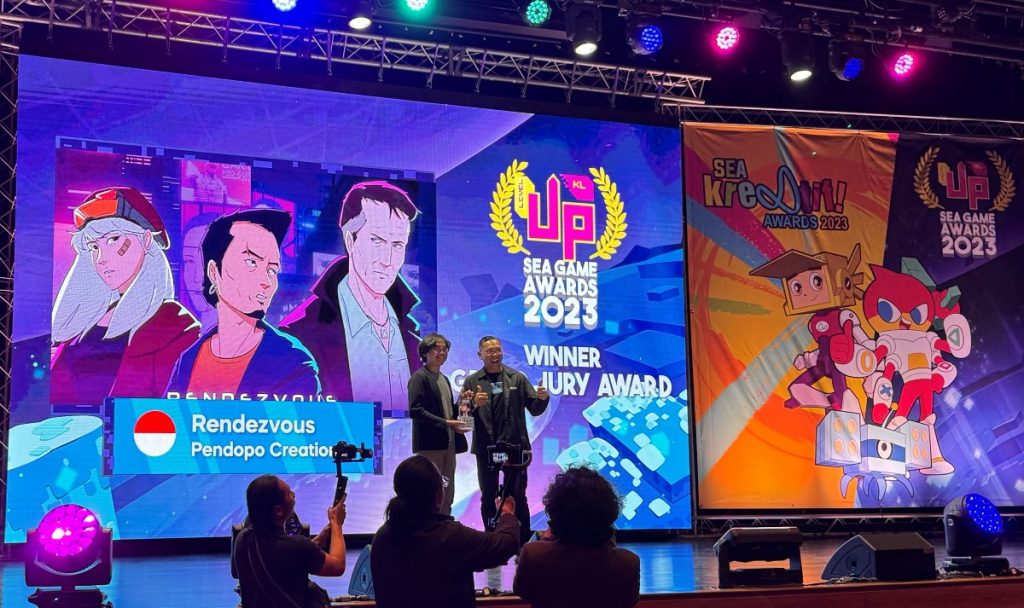 The Grand Jury Award went to Rendezvous, a cyberpunk action game with a cool story and gorgeous 2.5D pixelart graphics (which is why it also won the Best Visual Art award). Rendezvous was developed Pendopo Creations from Indonesia. It's why Indonesia has become one of the SEA region's hottest locations for games with global appeal.
Variety of Games Meet Growing Demand
In the past, games like Coffee Talk, A Space for the Unbound, and DreadOut have all become breakthrough hits. Meanwhile, this year's Level Up also included demos for the Indonesian game Unplug, an atmospheric action-adventure game whose developer also plays the game's protagonist, and Whisper Mountain Outbreak, a co-op zombie survival game inspired by Resident Evil Outbreak.
The variety and quality of games on show at Level Up KL is something I have come to expect. And there is no doubt that the bar is rising fast. Already in the past few years, Gigabash – a Malaysian game in which four players battle as kaiju monsters and tokusatsu heroes – has gone on to worldwide acclaim. That allows them to include gargantuan characters such as Godzilla and Ultraman in the game.
We've also seen an increase in Western and Japanese AAA game companies. From PlayStation to Larian Studios, they're opening satellite studios in Malaysia, capitalizing on the country's strong talent pool and low labor costs.
The refrain from industry friends during this year's Level Up KL was "We wish we could hire double the number of staff here." This comes as the region's excellent university programs turn out more and more work-ready graduate game developers to ever-growing demand.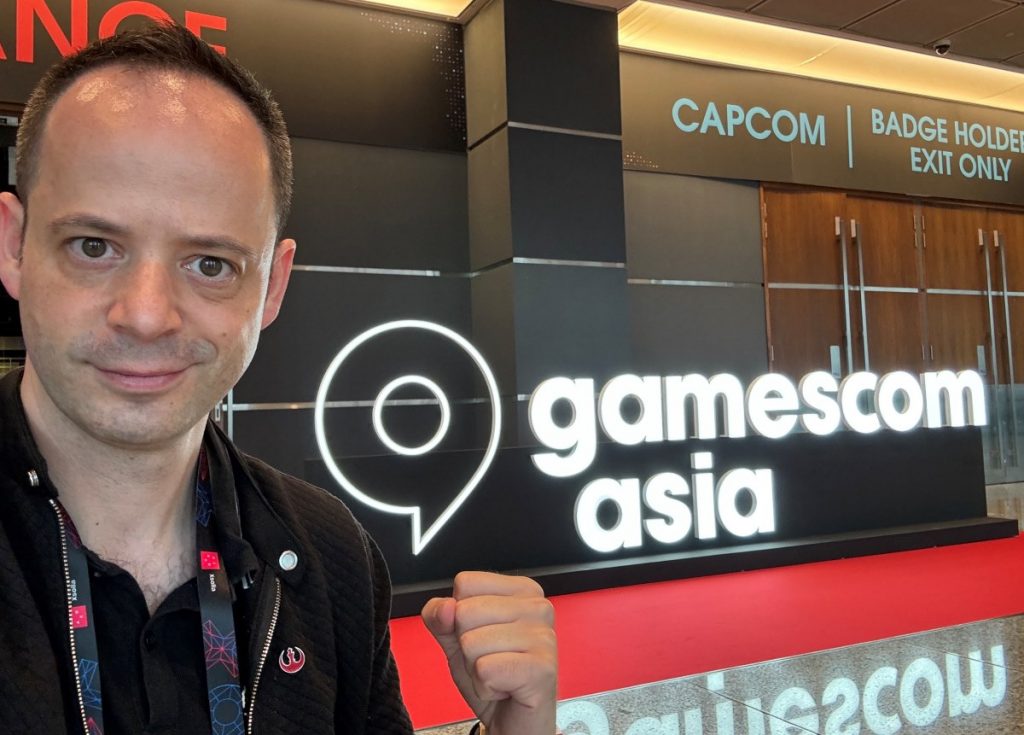 gamescom asia
A couple of weeks later, the first-ever public edition of gamescom asia was held in Singapore. The original version of gamescom is held in Cologne, Germany, every year in August. It is one of the biggest game conventions of the year, both in terms of size (some 320,000 attendees in 2023) and impact. Major game publishers unveil their latest games at the show each year.
The spinoff event gamescom asia was originally planned to launch in 2020. However, organizer Koelnmesse was forced by the pandemic to take a breather. In 2022, the event went ahead for industry guests only. But this time its doors were opened to members of the public.
While the total number of 34,000 attendees was only a tenth of gamescom's German edition, it was a confident first step. Street Fighter and Resident Evil publisher Capcom had the biggest booth, taking up around a fifth of the public exhibition area. PlayStation and Ubisoft each had a presence too.
Microsoft's Xbox platform sponsored the indie game area. There it hosted another diverse selection of great games from around SEA and beyond.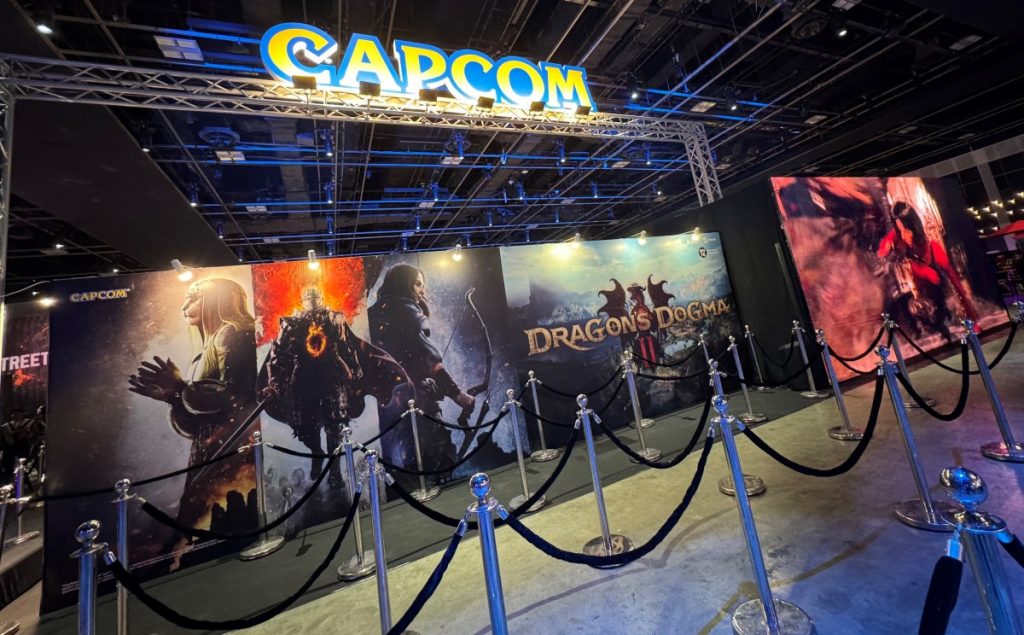 Due to its location in the geographical center of Asia and its stable economy, Singapore is a key location for an event like this. And the idea that people from countries around Asia can participate in an event with the caliber and reputation of gamescom without making the expensive trip to Germany is compelling.
Skull and Bones
For us at IGN Japan, this was an opportunity to showcase cool games from around the region to our audience in Japan. We built a livestream booth on the show floor, which we shared with our colleagues at IGN Southeast Asia (who are based in Malaysia). We took turns broadcasting throughout the weekend with live gameplay and interviews with developers. One of our interviews was Monster Hunter Producer Ryozo Tsujimoto.
We were especially excited to get a small but interesting update on Skull and Bones, a multiplayer pirate combat game set on the rolling waves of the Caribbean Sea.
Skull and Bones has reportedly been in development since 2013 by Ubisoft's Singapore studio. It has suffered multiple delays, with a tentative release window currently set for early 2024. Lead Technical Art Director Kris Kirkpatrick talked us through his work on creating realistic ocean physics for the game and AI techniques that allow for a wide range of pirate ship designs. These empower players to customize their own ships and fuel their pirate fantasies.
For all our concerns over Skull and Bones' protracted development, the details Kirkpatrick shared with us looked awesome.
Playing a Demo of The Land Beneath Us
We even got Fairplay Studios' Kachain Puttiwarawut to join us and play through a demo of The Land Beneath Us. We also tried games like Unyielder which I had discovered just a fortnight earlier at Level Up KL. Each event feeds into the next, which is why I love attending so many of them.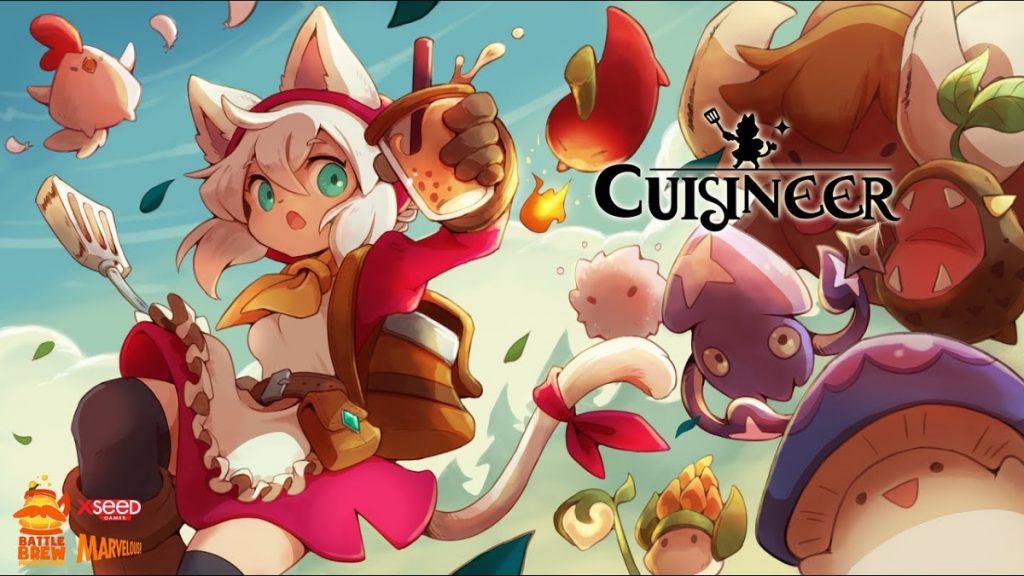 It was also a joy to include Cuisineer on our stream, a food-based dungeon-crawling adventure game from Singapore studio BattleBrew Productions. Cuisineer has been in development for a few years. We had previously covered the game at shows in Japan like BitSummit and Tokyo Game Show. But its development has been a bumpy road, with BattleBrew Productions teetering on the verge of financial disaster along the way.
Their story highlights the hardships faced by independent developers as they strive to deliver their games. Now just weeks away from release, Cuisineer took home two awards at the Indie Wavemakers awards ceremony held at gamescom asia. Playing through the demo together with lead developer Shawn Toh on his home turf felt like a timely celebration of his team's achievements so far.
The Challenges and Rewards of Livestream Coverage
Producing high-quality livestream coverage from overseas game expos is always a ton of hard work for our team. In my September column I detailed my brutal schedule in the months, weeks and days ahead of our Tokyo Game Show coverage.
Well, I was also working on prep for gamescom asia at the same time. And as soon as TGS ended, my team and I began nailing down our livestream schedule and planning logistics for our trip to Singapore. Collaborating with IGN Southeast Asia added a layer of complexity. We shared our production resources with them and helped them to prepare for their first-ever large-scale show floor livestream.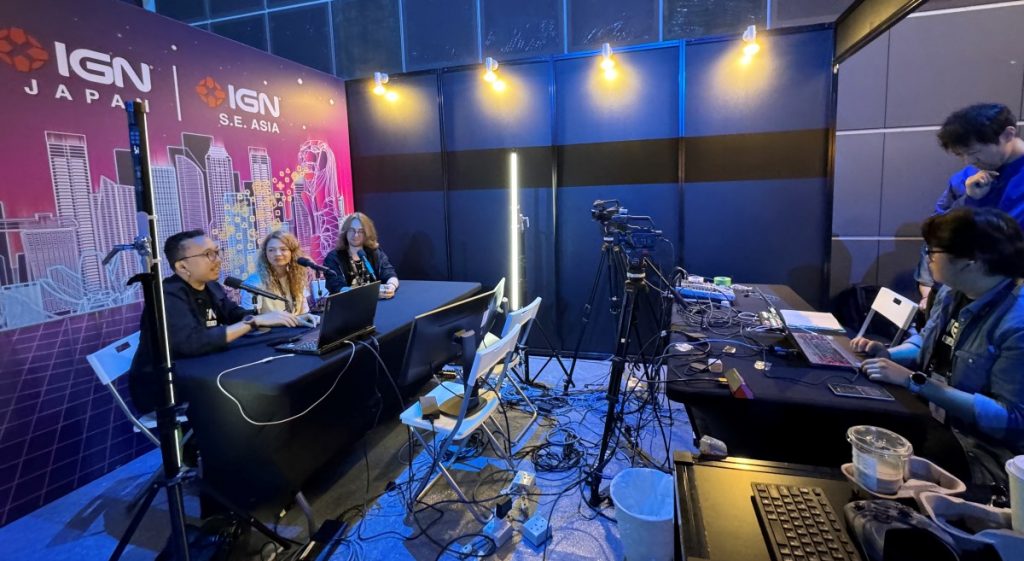 Also, the very nature of live programming is always unpredictable. On top of that, our highly technical production setup must be built from scratch in a new environment each time.
We faced some gremlins related to the power supply that we managed to fix ahead of our broadcast. (But only after several hours of nail-biting additional troubleshooting). And of course doing the job safely and professionally in a place where members of the public can stop and watch is always nerve-racking. But we nailed it. And I'm super proud of the total 16 hours of coverage we delivered. Being able to showcase dozens of great games for our audience makes it all worthwhile.
RELATED:
Author: Daniel Robson
Daniel Robson is the chief editor of videogame news site IGN Japan. Read his series Gamer's World on JAPAN Forward, and find him on X (formerly Twitter).