Japan Should Stop Engaging Until South Korea Learns to Follow the Rules
Sovereign immunity is a bedrock principle of international law, which South Korea trampled upon when a local court ruled that Japan should compensate former 'comfort women.'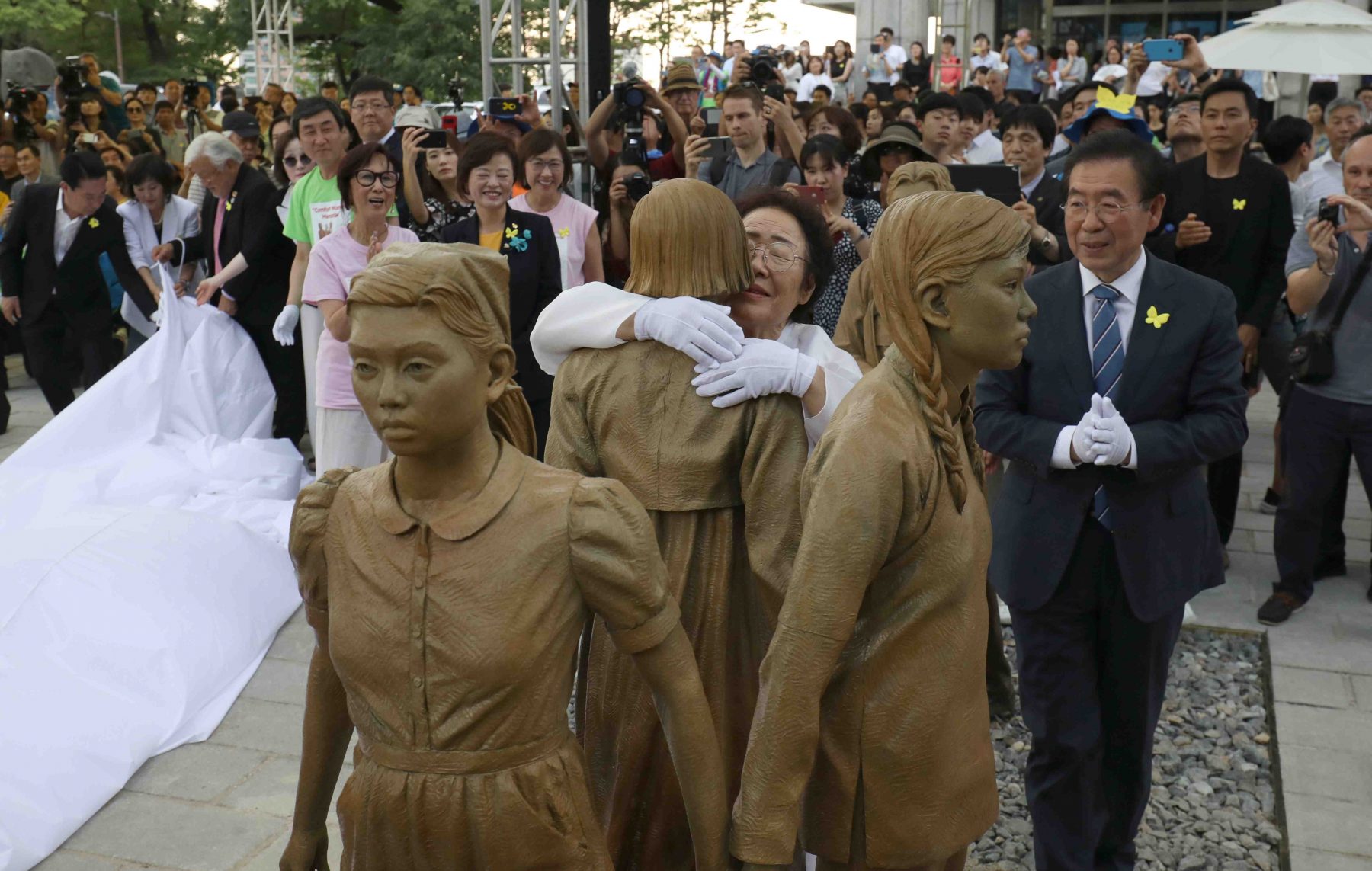 ~~


The February edition of the monthly magazine Bungei Shunju carries a roundtable discussion among opinion leaders entitled, "The Coldest Winter in Japan-South Korea Relations."
One of the participants is Liberal Democratic Party Diet member Minoru Kiuchi, who formerly was a diplomat responsible for South Korea within the Foreign Ministry's Asian and Oceanian Affairs Bureau.
Kiuchi likens the current state of bilateral relations to a soccer match in which the administration of South Korean President Moon Jae In "has bought off the referees and repeatedly fouls."
In fact, one of those "referees" — the Seoul Central District Court — has just committed another flagrant foul.
On January 8, the court handed down a ruling awarding ₩100 million KRW (around ¥9.5 million JPY or $91,400 USD) to each of 12 plaintiffs. They are former "comfort women" (ianfu) who had sued the Japanese government. The court ordered the Japanese government itself to pay this compensation.
Sovereign immunity, in other words the assumption that a nation state is not subject to the jurisdiction of courts in another country, is a bedrock principle of international law. Even experts in South Korea were taken aback by the court decision that flies in the face of this established legal principle.
To begin with, the decision is not based on facts. There is no evidence of the "criminal acts against humanity" the court alleges took place. And clearly its contention that the "comfort women have not received an official apology or compensation" is false.
An article by Ruriko Kubota, senior staff writer at The Sankei Shimbun Tokyo headquarters, carried in the same issue of Bungei Shunju, was even more disheartening. She describes how a network of Japanese women living in Germany has supported the South Korean citizens' group that has erected a statue of a comfort woman in central Berlin.
The decision issued by the Seoul Central Court read just like the explanations engraved in the pedestals of statues of comfort women that have been erected in various cities worldwide: "The Japanese military forcibly took countless young girls and women from the Asia-Pacific region and made them sex slaves."
The popularization of this simplistic formula that "comfort women" equals "sex slaves" has without a doubt done much to swell the ranks of anti-Japanese groups overseas.
Returning to Mr. Kiuchi's analogy of a soccer game mentioned earlier, it no longer makes sense to continue playing. As he puts it, "Japan should leave the field until the other side changes its attitude."
Nevertheless, even if Japan leaves the field, the fight against the fabrications of history and denigration of Japan will continue.


(Find access to the article in its original Japanese at this link.)


Author: The Sankei Shimbun