[JAPAN SPORTS NOTEBOOK] Leandro Damiao Headlines J. League Best XI
The Brazilian striker, who tied for the league lead with 23 goals, is one of seven Kawasaki Frontale players on the list.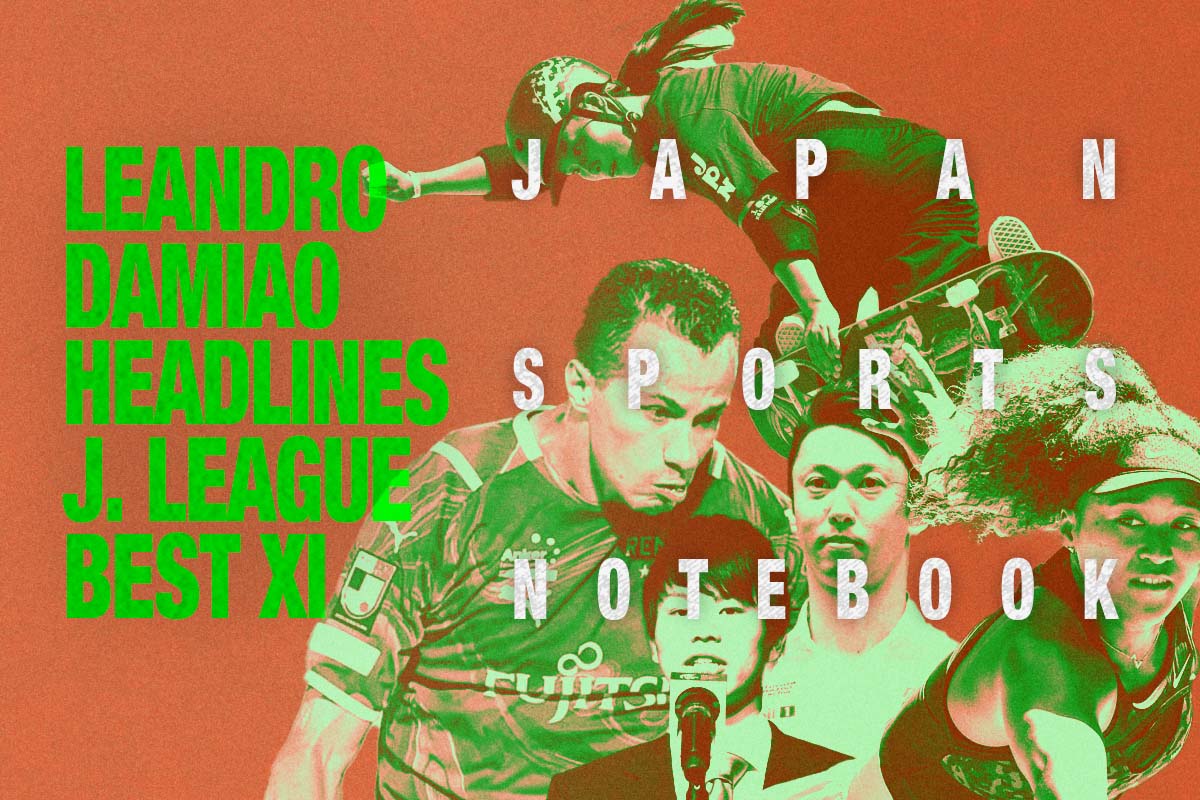 ~~
~
By claiming their second consecutive J. League title this season, Kawasaki Frontale had a brilliant campaign that garnered numerous individual and team accolades.
Manager Toru Oniki's club, which won 28 of its 38 matches (and only lost twice), earned the lion's share of spots on the J. League Best XI, which was unveiled on Monday, December 6.
The J. League's annual awards event highlighted Frontale's top players' collective impact on the season, with seven of Oniki's men chosen for the Best XI.
Frontale's Brazilian striker Leandro Damiao, who scored 23 goals and recorded eight assists, headlines the all-league team and was named season MVP.
"I'm filled with happiness. I only got the individual award thanks to my teammates," Damiao told reporters after receiving the MVP trophy, according to Kyodo News.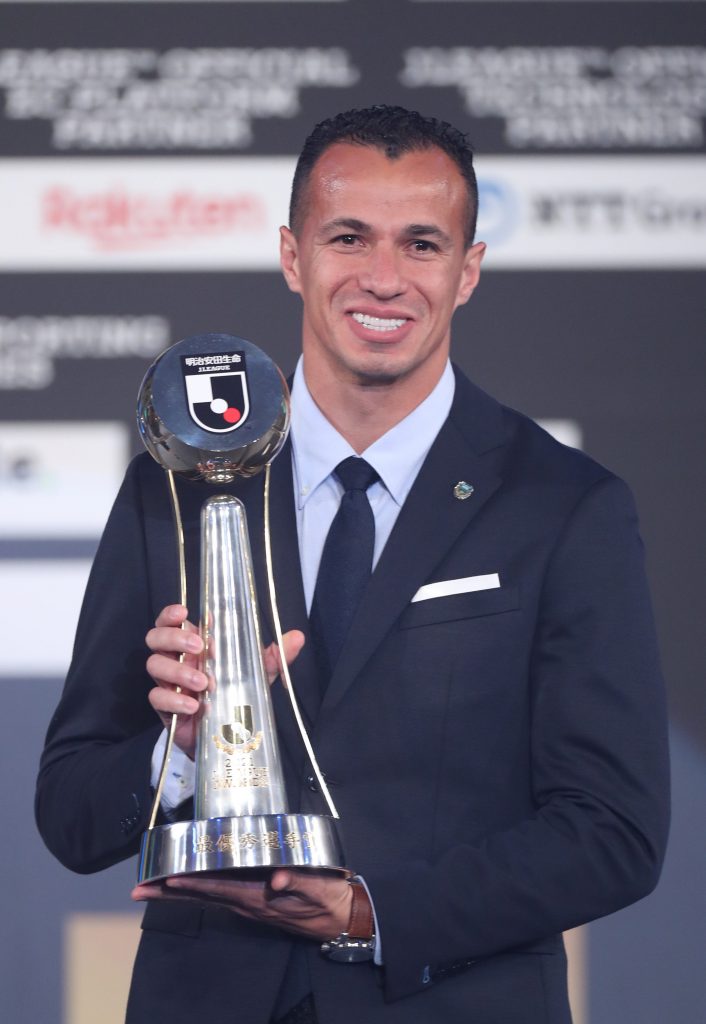 The 32-year-old Damiao, who has played for Frontale since 2019, starred for Brazil at the 2012 London Olympics. He finished the tournament as the top scorer with six goals in five matches.
This season, Damiao shared the league lead in goals with Yokohama F. Marinos star forward Daizen Maeda, who joined him on the starting XI at forward.
Frontale filled all three defensive spots on the list. Team captain Shogo Taniguchi, Jesiel Cardoso Miranda (known as Jesiel) and Miki Yamane were selected. Yamane led the league in assists (12).
Kawasaki midfielders Yasuto Wakizaka, Reo Hatate and Akihiro Ienaga were chosen along with Sho Inagaki of Nagoya Grampus and Andres Iniesta of Vissel Kobe. Inagaki had a league-best 114 tackles.
Grampus goalkeeper Mitchell Langerak, an Australian, also earned a coveted spot on the all-league team. Nagoya established a J. League record with 21 shutouts (clean sheets) this season.
RELATED: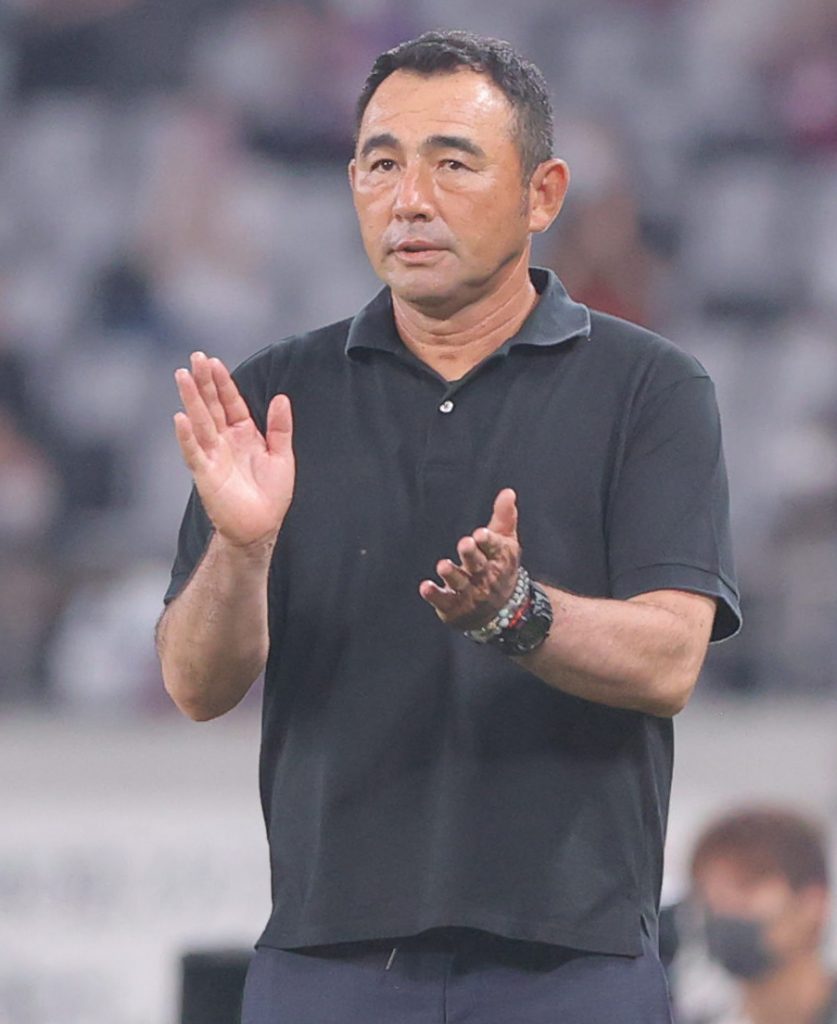 Former FC Tokyo Boss Hasegawa Takes Over in Nagoya
After stepping down as FC Tokyo manager following an 8-0 loss to Yokohama F. Marinos in early November, Kenta Hasegawa is back in charge of a team in the J. League's top flight, it was announced on Thursday, December 9.
Hasegawa will replace departed Grampus mentor Massimo Ficcadenti, according to published reports. Nagoya placed fifth in the J. League this season.
Ficcadenti, who was in his third season at the helm, guided Grampus to the club's first Levain Cup title on October 30.
Meanwhile, Spaniard Albert Puig has been hired as FC Tokyo's new manager, the team announced on Friday, December 10.
Puig, 53, begins his new gig after serving as J2 club Albirex Niigata's boss for the last two seasons.
In other coaching moves, Swiss tactician Rene Weiler was appointed the Kashima Antlers' new manager on the same day. He has previously worked the sideline for teams in Egypt, Belgium Germany and his homeland.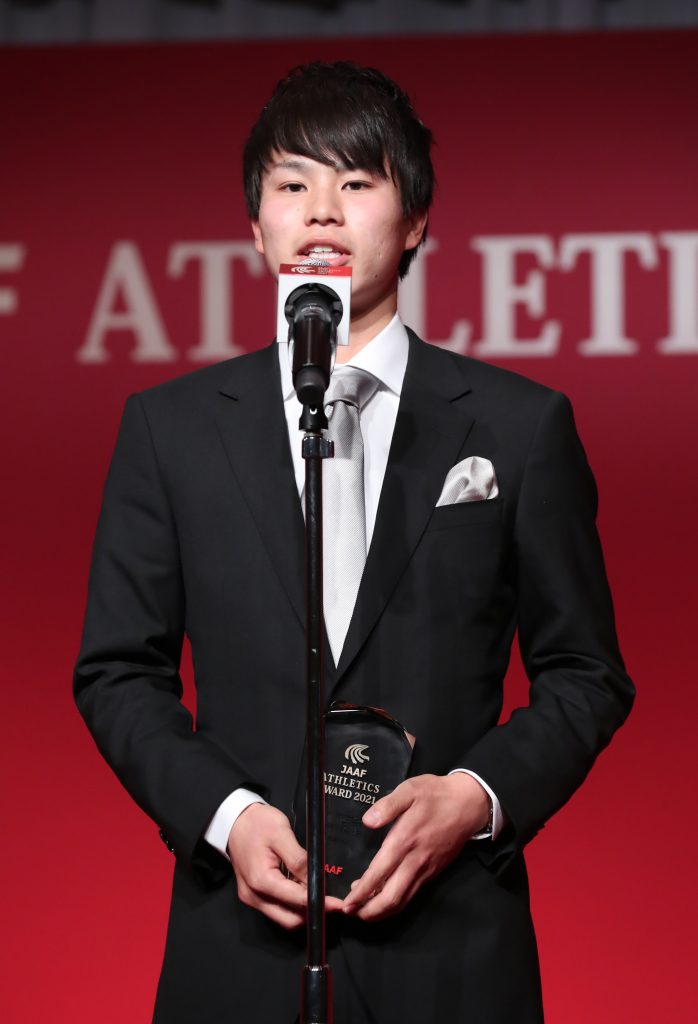 Track and Field
Ikeda Receives JAAF's Athlete of the Year Honor
Koki Ikeda, a silver medalist in the men's 20-km race walk at the Tokyo Olympics, was selected as the Japan Association of Athletics Federations' Athlete of the Year, it was announced on Thursday, December 9.
The JAAF held its annual awards event on the same day.
Ikeda said he's honored to receive the award, "because it was the award I was aiming for."
Looking ahead, the 23-year-old Toyo University graduate said he's motivated to keep striving for excellence.
"I want to make the racewalking a popular event, so I would like to continue to contribute in the future," Ikeda said, according to NHK, adding that he wants to win the award again in the future.

Extreme Sports
X Games Coming to Japan in 2022
The X Games, which proclaims that it's the "world's premier action sports event," has been a visually stunning display of aerial spectacles and gravity-defying spins and twists since debuting on ESPN in 1995.
The extravaganza has expanded to feature Winter and Summer X Games, and the first-ever X Games in Japan will be held April 22-24 at Zozo Marine Stadium, home of NPB's Chiba Lotte Marines, according to published reports on December 9.
During the three-day event, skateboard, BMX and moto X competitions are scheduled to be held.
Skateboarder Sakura Yosozumi, gold medalist in the women's park final at the Tokyo Olympics, is looking forward to the marquee competition.
"I'm so happy to hear that the X Games, the dream event for skateboarders all over the world, will be held in Japan," Yosozumi said in a news release. "I think it's a stage that every skateboarder has dreamed of, and even now that skateboarding is an Olympic sport, X Games is one of my favorite events that I want to keep competing in."

She added: "I have participated in the X Games twice before, but I have yet to win a gold medal at the X Games, so when I am selected to compete, I will do my best to win my dream gold medal."
More information about X Games Chiba 2022 is posted here.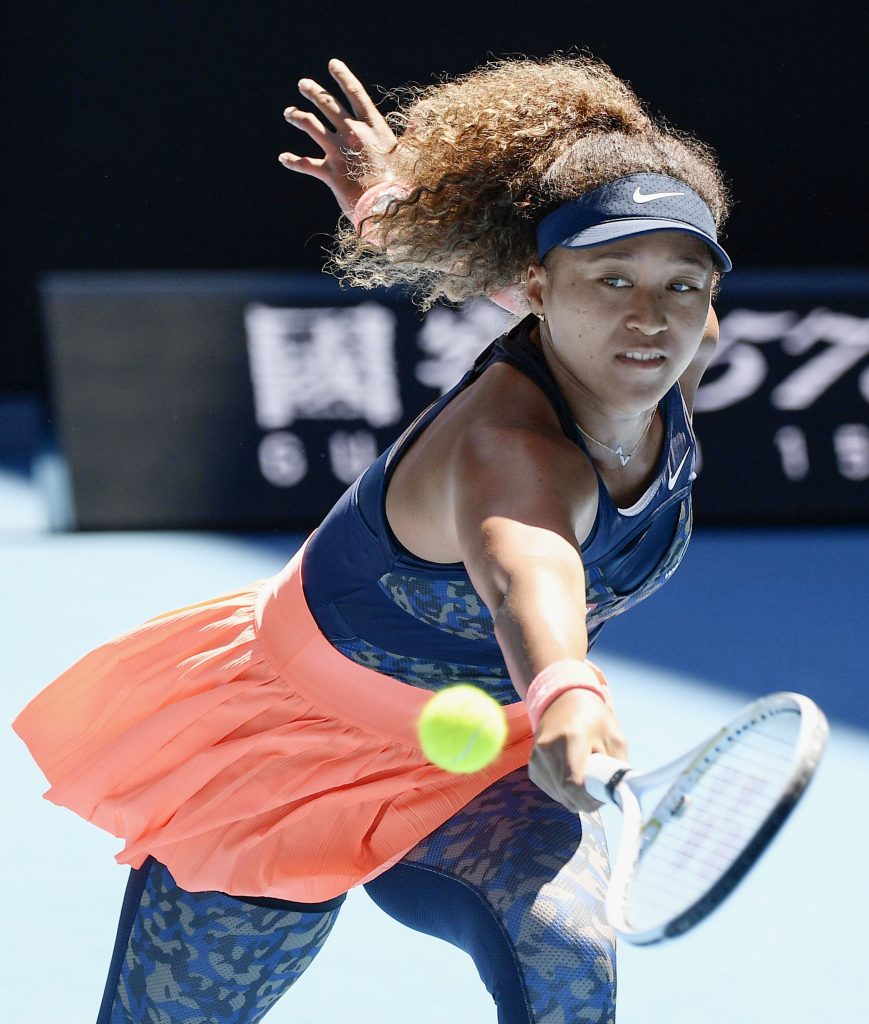 Tennis
Osaka Plans Comeback at Tuneup Event in Australia
Naomi Osaka, who has taken a break from tennis since losing in the third round of the U.S Open in September, is gearing up to return to competition early next year.

The four-time Grand Slam singles champion is planning to compete in Melbourne, Australia, starting on January 4 in a tuneup tournament that runs through January 9.
The Australian Open begins on January 17 at the same venue.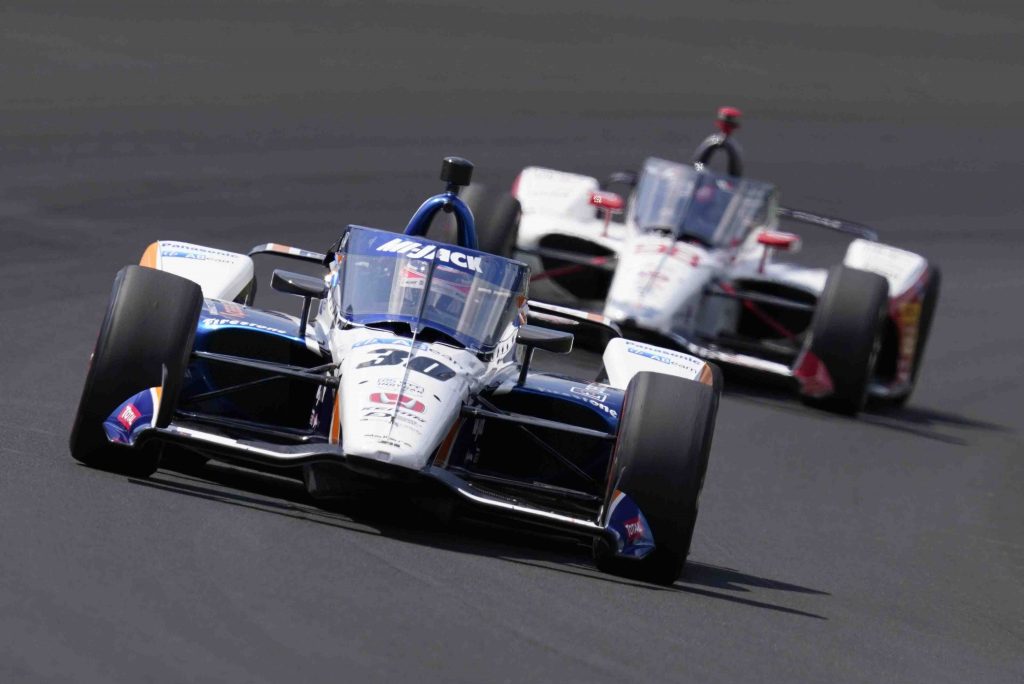 Auto Racing
Two-time Indy 500 Champ Sato Switches Teams
After four seasons with Rahal Letterman Lanigan Racing, veteran IndyCar driver Takuma Sato has finalized a contract with Dale Coyne Racing in partnership with Rick Ware Racing in 2022.
The announcement, made on Thursday, December 9, positions Sato to showcase his "no attack, no chance" style for another year on the IndyCar circuit.
"I am extremely excited that we were able to work out a deal with Dale, Rick and everyone at Dale Coyne Racing," Sato said in a statement.
He added: "The team has proven year after year that they are very competitive on all types of circuits."
Sato, who turns 45 in January, will drive the No. 51 car for Dale Coyne Racing.
"We look forward to competing with our package of a good car with a great driver in the [Indy] 500 next year," Coyne said. "All of us on our team welcome the very talented Mr. Sato into our fold for 2022."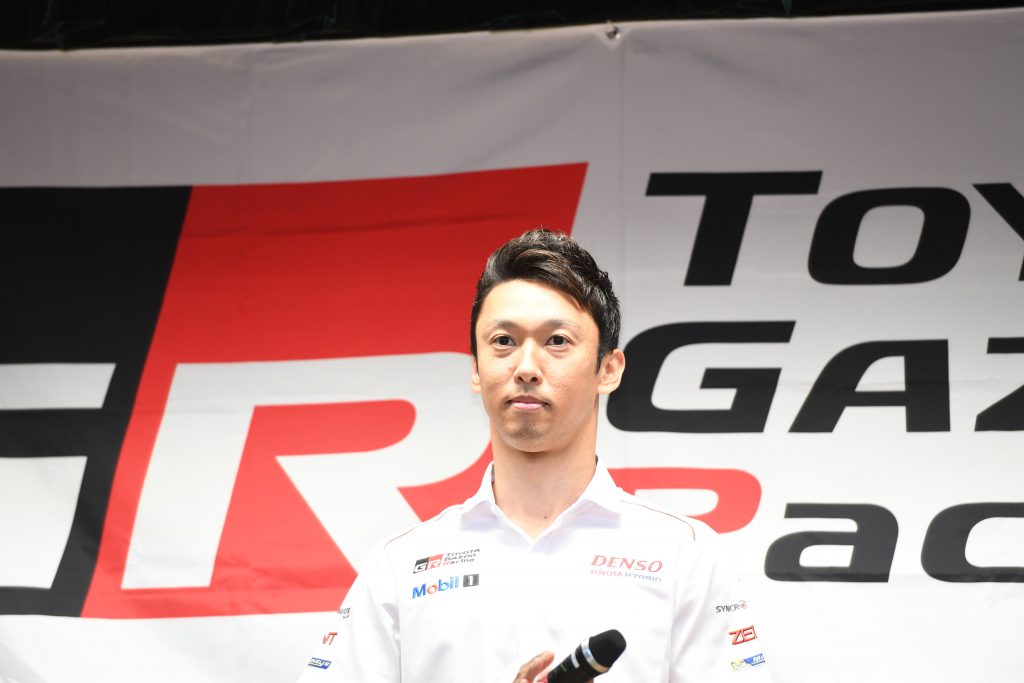 Nakajima Appointed to Leadership Post with Toyota Gazoo Racing Europe
Kazuki Nakajima, a three-time 24 Hours of Le Mans winner who retired in November, will begin a new position with Toyota Gazoo Racing Europe next year as vice chairman, the racing team announced on Monday, December 6.
Furthermore, his new role with Toyota, for which he raced from 2012-21 in the World Endurance Championship circuit, will involve additional duties as a team principal.

Toyota outlined Nakajima's tasks this way: "[to] bring a driver's perspective to team leadership with a specific focus on enhancing the team for the Hypercar era." In explaining the new position, a news release added that Nakajima will "enhance the organization and optimize its driver-focused approach to WEC, alongside team and driver management responsibilities."
The 36-year-old Nakajima's spot on the three-man No. 8 car will be filled by 27-year-old Ryo Hirakawa, who'll team up with returning drivers Sebastien Buemi and Brendon Hartley.
The 2021 24 Hours of Le Mans-winning trio of Kamui Kobayashi, Mike Conway and Jose Maria will be back in 2022 in their No. 7 ride for Toyota Gazoo Racing.
Hirakawa was a third-place finisher for Toyota Gazoo Racing in the 2021 Super GT Series season in Japan.
In assessing his audition with Toyota, Hirakawa told Autosport that it went well.
"In testing I did everything I could to try and improve and I think they appreciated that; thinking about the future they must have felt I could do a good job," he told the website. "At the same, it's huge pressure because it's a world championship. The job I have to do is the same as in Japan, but the surroundings are different.
"Everything is more professional: I have to learn a new car, new tracks, and this puts me in the 'pressure zone.' "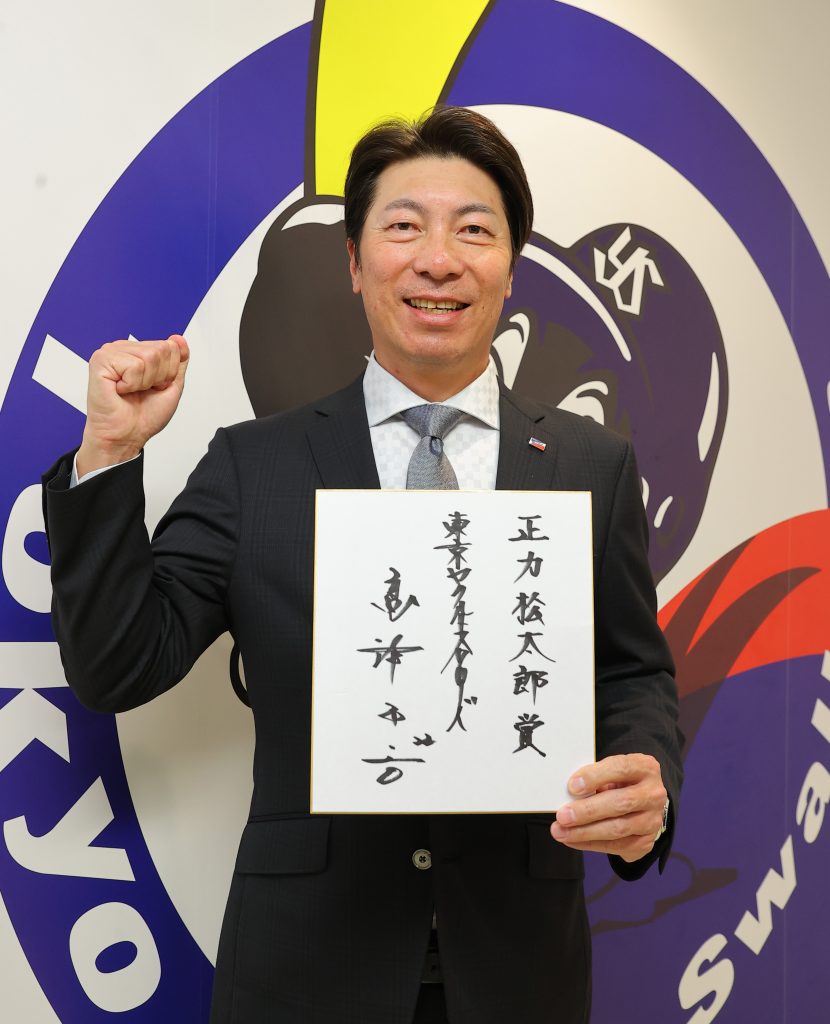 Baseball
Swallows Skipper Takatsu Receives Shoriki Award
In November, Tokyo Yakult Swallows manager Shingo Takatsu led the NPB Central League team to its first Japan Series title since 2001.
Buoyed by that achievement, Takatsu was selected as this year's Matsutaro Shoriki Award recipient. The annual award, in recognition of one individual's great contributions to Japan pro baseball, was given to Takatsu on Tuesday, December 7.
Baseball legend Sadaharu Oh, who received the first Shoriki Award in 1977 serves as the selection committee chairman.
To honor the contributions of former Samurai Japan manager Atsunori Inaba, who guided the national team to a gold-medal finish at the Tokyo Olympics, and 2021 American League MVP Shohei Ohtani, the Shoriki Award selection committee also issued special prizes to the two men. (Inaba became the Hokkaido Nippon Ham Fighters' new general manager in late October.)
Reflecting on receiving the annual award, Takatsu paid tribute to his former Swallows manager Katsuya Nomura, the three-time Japan Series winning dugout boss who passed away in 2020.
"Mr. Nomura might compliment me this time," Takatsu said, according to Kyodo News. "There's a sense of fate in (Japan) manager Inaba, who I fought with under Mr. Nomura, also getting his special prize. I hope we can continue to aid the development of Japanese baseball."
RELATED: [ODDS and EVENS] Japan Series: Refreshing Drama from Yakult Swallows and Orix Buffaloes from Start to Finish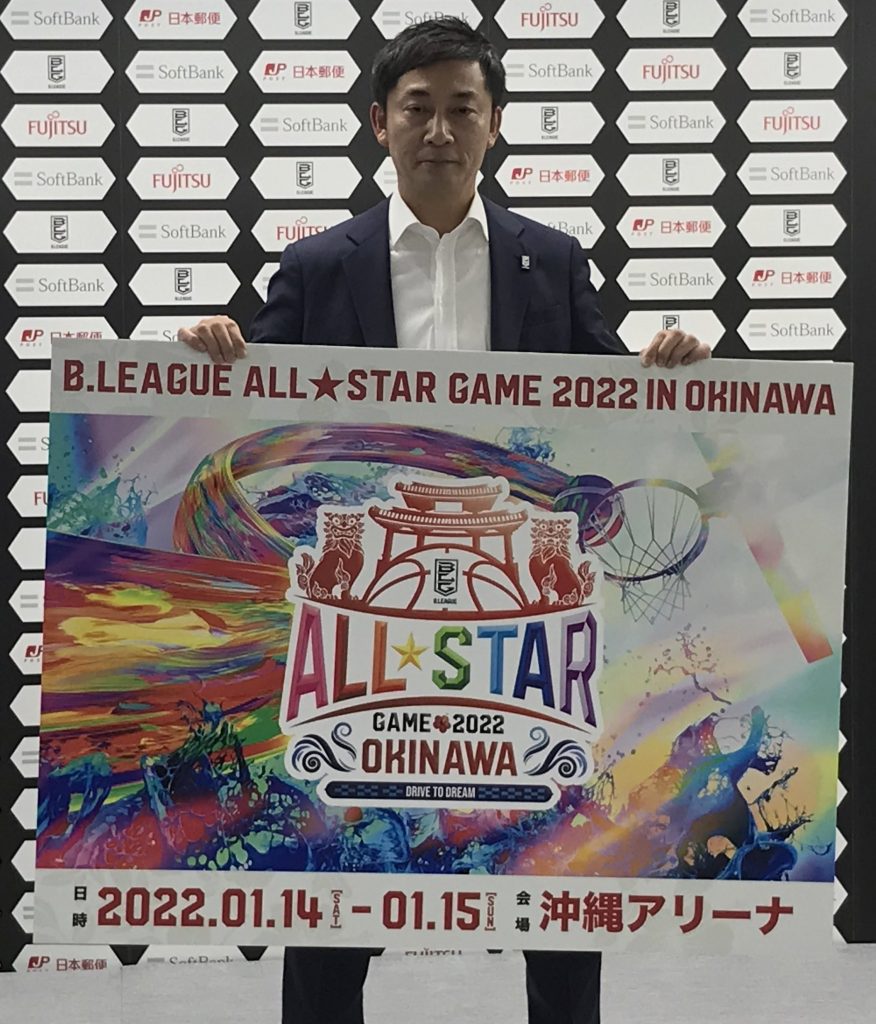 Basketball
B. League All-Star Game Rosters Announced
The B. League on Monday announced the All-Star Game rosters for the January 15, 2022, game in Okinawa.

Now in its sixth season, the league's midseason showcase has featured the easy-to-remember B. White and B. Black squad names since the inaugural event in 2017. Fans participation via online voting the is the method for selecting the starting players.
This year's B. White squad includes starting guards Makoto Hiejima (Brex, fifth time as an All-Star) and Ryuichi Kishimoto (Kings, third), forwards Avi Koki Schafer (SeaHorses, first) and Josh Scott (Brex, first) and center Jack Cooley (Kings, first).
The squad's backups: Julian Mavunga (Grouses, second), Tenketsu Harimoto (Diamond Dolphins, fifth), Yuta Okada (Brave Warriors, first), Morihisa Yamauchi (NeoPhoenix, first), Naoki Uto (Grouses, sixth), Yudai Nishida (SeaHorses, first) and Ryoma Hashimoto (Levanga, first).
Additional selections as part of a SNS campaign were announced later in the week. Kings guard Narito Namizato and Brave Warriors forward Anthony McHenry, who played for Ryukyu for nine years (2008-17) fill out the final two spots on the B. White roster. Namizato will appear in his third B. League All-Star Game, with McHenry picked for the second time.
Ryukyu Golden Kings bench boss Dai Oketani will serve as the B. White head coach.
The B. Black starting guards are Yuki Togashi (Jets, sixth) and Ryusei Shinoyama (Brave Thunders, fifth), forwards Kosuke Kanamaru (Susanoo Magic, fifth) and Ryan Rossiter (Alvark, fifth) and center Sebastian Saiz (Alvark, third).
The squad's All-Star reserves: Naoto Tsuji (Dragonflies, second), Yuma Fujii (Brave Thunders, second), Shuta Hara (Jets, first), Leo Vendrame (Sunrockers, third), Seiya Ando (Susanoo Magic, second), Trey McKinney-Jones (Crane Thunders, first) and Nick Mayo (Dragonflies, first).
Alvark guard Daiki Tanaka was a late addition to the B. Black roster via the SNS campaign. It's his sixth All-Star berth.
Chiba Jets head coach Atsushi Ono is the B. Black sideline supervisor.
As part of the two-day basketball festival, the B. League will stage an Asia Rising Star Game on January 14 along with an Under-18 All-Star Game the next day before the main event. B. League franchises operate Under-18 teams, giving high school players a chance to develop their basketball skills in a supervised setting.
Also planned for the opening day are a Dunk Contest, Skills Challenge and 3-Point Contest.


Editor's note: Interested in submitting a news item for possible inclusion in the Japan Sports Notebook? Send an email with relevant information to e.odeven@japan-forward.com, or JAPAN Forward's comment's page or Facebook page and look for future editions of Japan Sports Notebook on our website.
Author: Ed Odeven

Follow Ed on JAPAN Forward's [Japan Sports Notebook] here on Sundays, in [Odds and Evens] here during the week, and Twitter @ed_odeven.