[JAPAN SPORTS NOTEBOOK] Shohei Ohtani's Rise to Superstardom Detailed in Magazine Cover Story
The 2021 American League MVP is one of three athletes selected as cover stories for the first-ever GQ Sports Issue.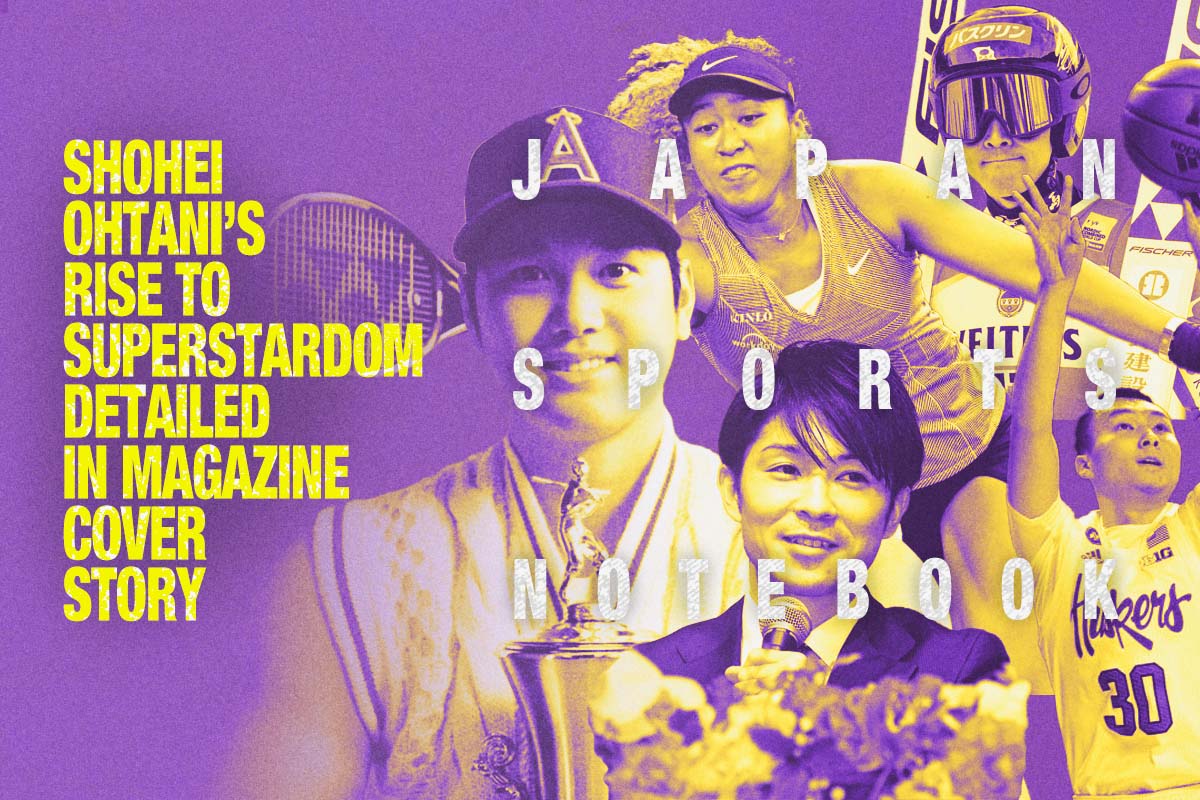 ~~
~
In a world full of media outlets with in-depth coverage of sports, GQ isn't regularly mentioned among the household names. But a current project will raise the monthly magazine's profile among sports fans, including avid followers of baseball superstar Shohei Ohtani.
Ohtani, NBA star Stephen Curry of the Golden State Warriors and soccer star Mohamed Salah of English Premier League club Liverpool are the three selected cover story athletes for the first-ever GQ Sports Issue in February.
For a media outlet that was launched in 1931 as Gentleman's Quarterly, expanded sports coverage highlights the global appeal of the three selected cover subjects. All three men are immensely popular players around the world.
The Ohtani cover story, written by Daniel Riley, covers a lot of ground, giving readers an insightful look at the reigning American League MVP's baseball career, upbringing, work ethic, sense of humor, viewpoints on his mentors, and much more.

The following passage grabbed this reporter's attention as a stellar snapshot of Ohtani's impressive athletic abilities and joyful personality wrapped into one:
On the field, he makes clear that barreling a baseball 500 feet or watching a batter whiff at one of his splitters is, in fact, more than any other emotion, fun. He often can't help but smile when he does something incredible. And occasionally apologizes to opponents, with genuine sheepish deference, when he does something so extraordinary that it surprises even himself. There are compilation videos of his countless baseball feats, but also of Shohei just picking up trash off the field and in the dugout, evidence to the fans who make the videos that he's "just a great human."
The Ohtani cover story ("How Shohei Ohtani Made Baseball Fun Again") references ESPN commentator Stephen A. Smith's view that the Iwate Prefecture native is the new face of baseball.

Ohtani weighed in on that subject in the GQ piece, responding to a question about feeling pressure to be more than just a representative of his team.
"More than pressure," Ohtani admitted. "I'm actually happy to hear that. It's what I came here for, to be the best player I can. And hearing 'the face of baseball,' that's very welcoming to me, and it gives me more motivation to — because I've only had, this was my first really good year. And it's only one year. So it gives me more motivation to keep it up, and have more great years."
Read GQ's in-depth Ohtani profile here.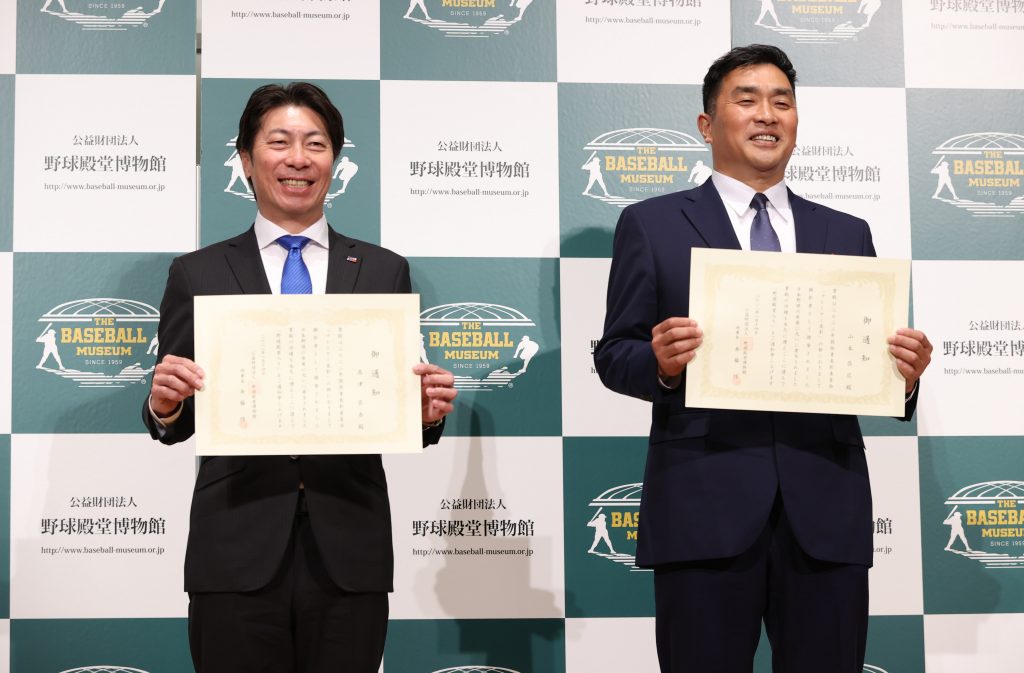 Takatsu, Yamamoto Selected for Induction into Japanese Baseball Hall of Fame
Former pitchers Shingo Takatsu and Masahiro Yamamoto have been elected to the Japanese Baseball Hall of Fame, it was announced on Friday, January 15.
Takatsu, the manager of the 2021 Japan Series-winning Tokyo Yakult Swallows, received 311 votes from Japanese baseball media voters. To be inducted, a candidate must receive 75% of the votes (that number currently is 271).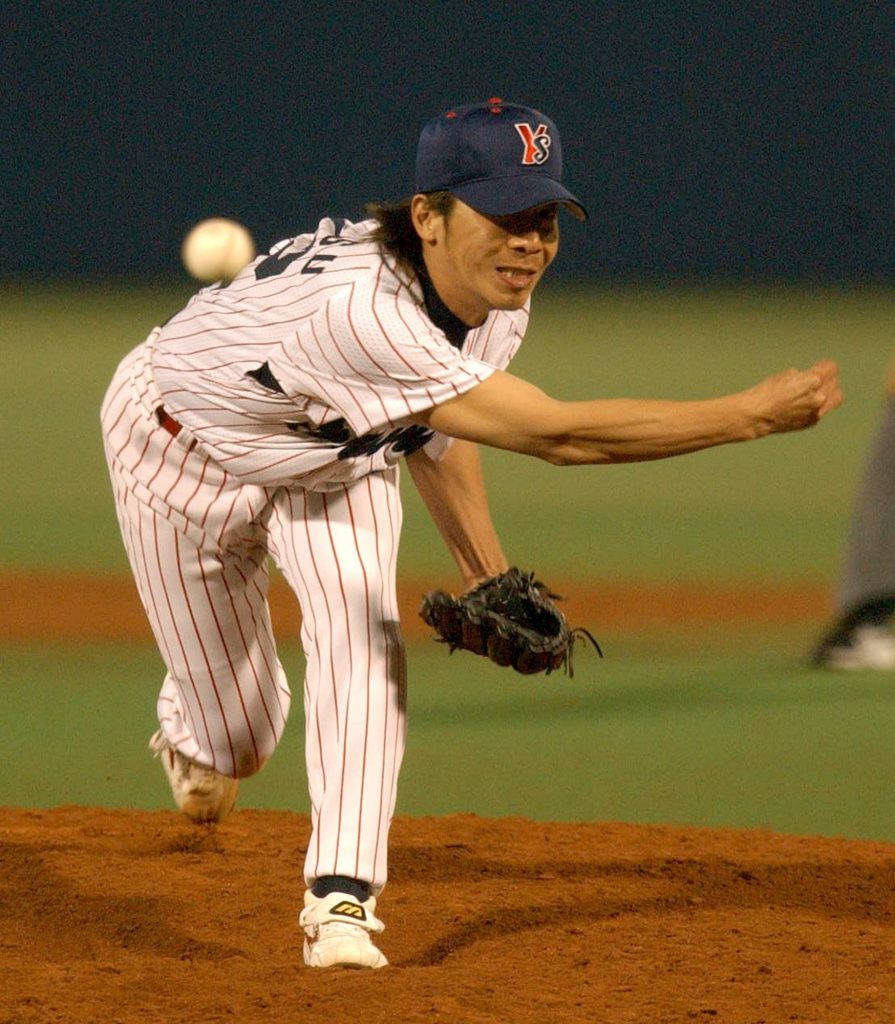 The sidearm reliever pitched for the Swallows from 1991-2003 and 2006-07. He also had stints in MLB and South Korea. He played on four NPB championship teams during his first stint with Yakult.
Left-hander Masahiro Yamamoto spent his entire pro career with the Chunichi Dragons (1986-2015). He pitched his final game at age 50.
Yamamoto compiled a career record of 219-165. He was the 1994 Sawamura Award winner.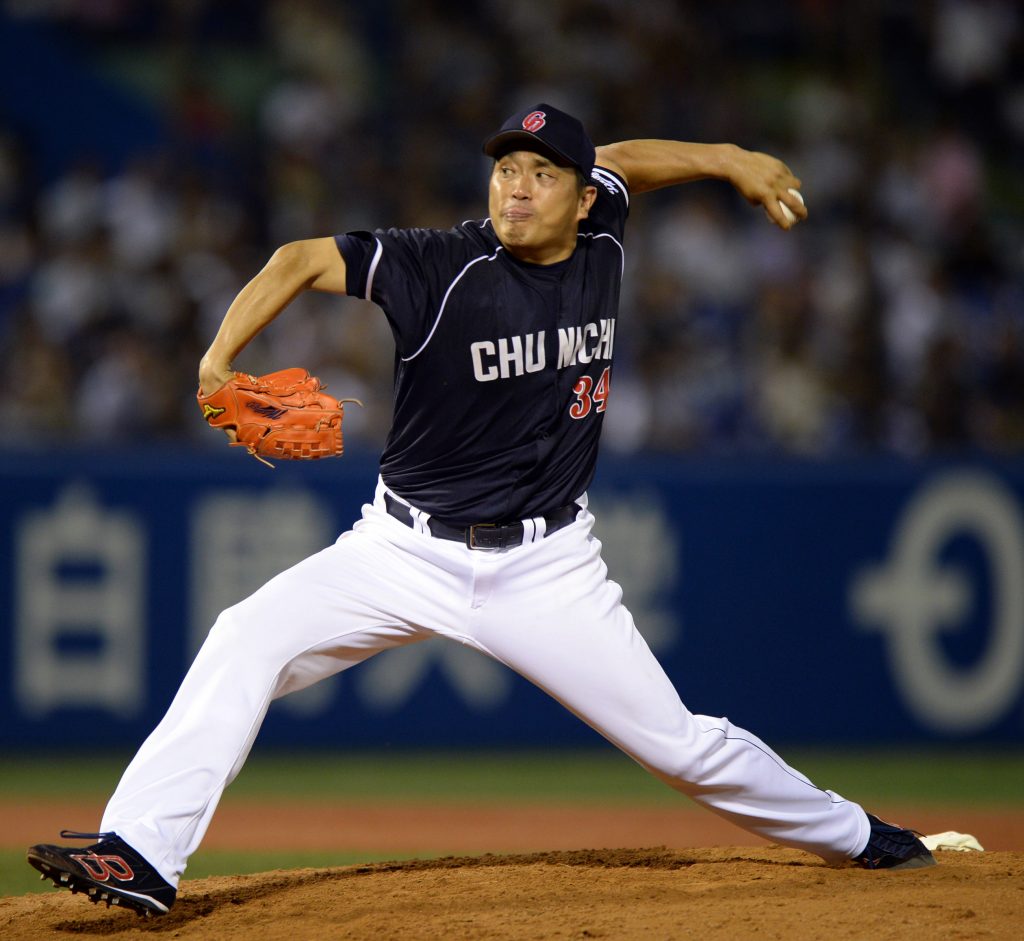 The Kanagawa Prefecture native didn't have an overpowering fastball. He kept hitters off-balance with a strong command of his pitches.
"It is praise to say someone doesn't throw hard," Yamamoto said, according to Kyodo News. "I'd like the young kids who don't throw hard to have hope and do their best."
Former Swallows, Yomiuri Giants and Yokohama BayStars slugger Alex Ramirez finished third in the players' division voting (209). He became the first foreign player to amass 2,000 hits in NPB in 2013.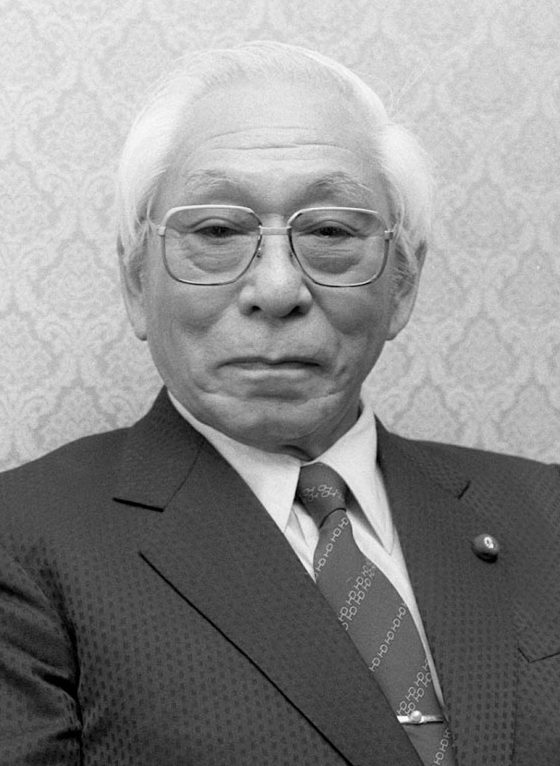 In addition to Takatsu and Yamamoto, Shigeyoshi Matsumae was posthumously elected into the Japanese Baseball Hall of Fame.
Matsumae, the founder of Tokai University, was instrumental in helping grow the sport outside of Japan. In 1989, for instance, the Soviet Union's first international baseball tournament was held at the nation's first ballpark in Moscow at a stadium that he paid for, a $3.7 million USD gift of goodwill, according to published reports. Matsumae threw out the first pitch at the tournament before the first game, Moscow State vs. Tokai.
Matsumae passed away in 1991.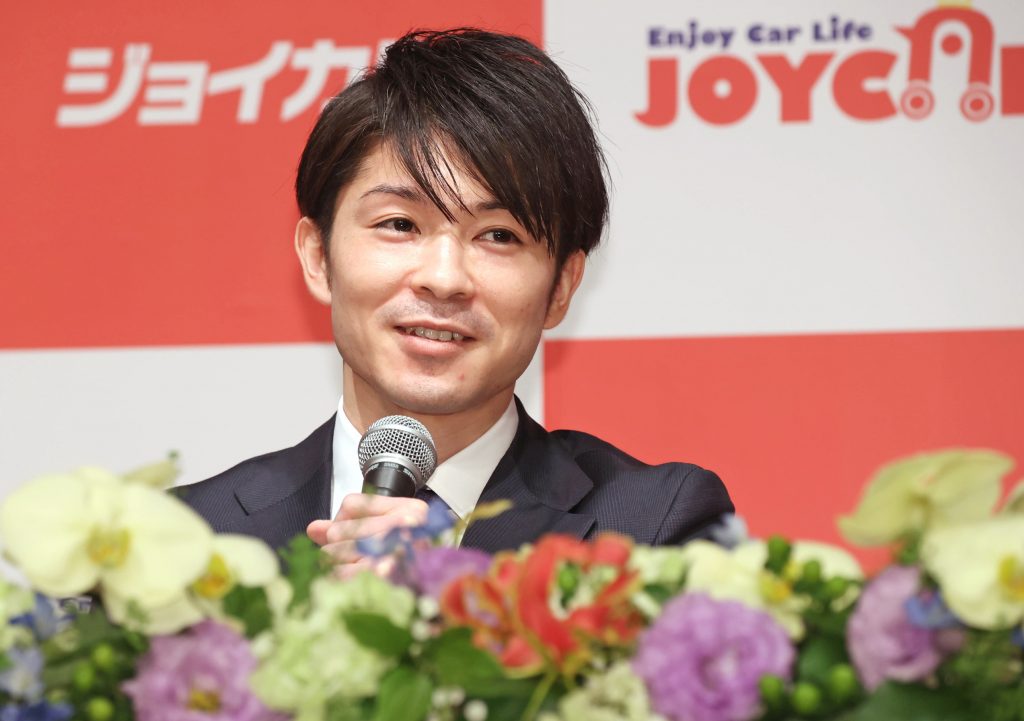 Gymnastics
Retiring 'King Kohei' Looks Forward to Serving as a Mentor
Two-time Olympic men's all-around champion Kohei Uchimura thrilled his fans during his legendary career.
Uchimura's retirement from competitive gymnastics was made official on Tuesday, January 11. The 33-year-old, winner of six consecutive all-around titles at the World Artistic Gymnastics Championships (2009-11 and 2013-15; normally the world championships are not held in an Olympic year), has dealt with injuries in recent years that have slowed him down.
But his love for competition and the sport never wavered.
In a unique final hurrah, Uchimura will participate in a retirement ceremony on March 12 at Tokyo Metropolitan Gymnasium, performing on each of the six apparatus along with other gymnasts.
For Uchimura, who claimed Olympic gold at the 2012 London Games and defended his title four years later in Rio de Janeiro, a spirited send-off is something he is excited about.
"I'll shake my aching body up at the very end of my career," Uchimura told a news conference on Friday, January 14. "There has never been a gymnast who had a retirement event, and I wanted to make it a goal for gymnasts that they can also have one like this if they achieve my heights."
As he reflected on his career, Uchimura added that the overall experience inspired him to give back to the sport.
"I was able to experience both glory and frustration," Uchimura was quoted as saying by The Yomiuri Shimbun. As I will now be teaching gymnastics to people aiming for the top, it was a valuable experience for me."
RELATED: [ODDS and EVENS] Kohei Uchimura Retires with a Remarkable Legacy and an Amazing List of Accomplishments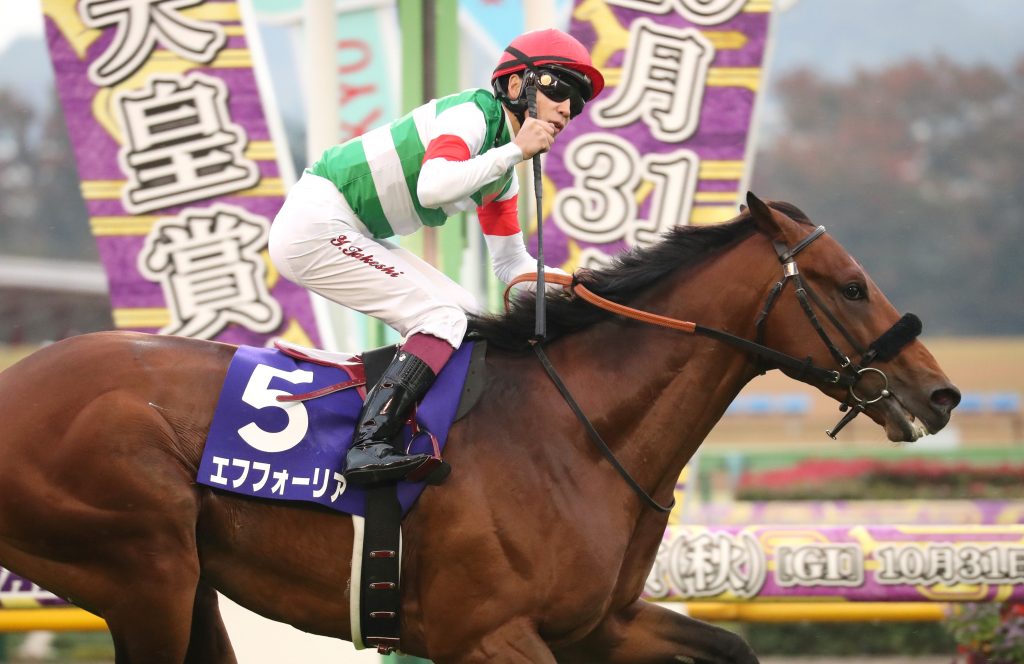 Horse Racing
Efforia Named JRA's 2021 Horse of the Year
Efforia, winner of the prestigious Arima Kinen the day after Christmas, was selected as the Japan Racing Association's 2021 Horse of the Year.
An announcement was made on January 11, and the Northern Farm-bred thoroughbred received 277 of 296 votes for the award.
Trainer Yuichi Shikato's prized equine was also chosen as the JRA's Best Three-Year-Old Colt award recipient.
Efforia made five starts in 2021 and won four races, with Takeshi Yokoyama guiding him to victory in his final big race of the year on December 26 at Nakayama Racecourse in Funabashi, Chiba Prefecture. He and Yokoyama also won the Tenno Sho (Autumn) on October 31.
Efforia's success added up to ¥719,347,000 JPY (nearly $6.32 million USD) in earnings for his owner, Carrot Farm Co. Ltd.
"I am very happy that Efforia has been selected as Horse of the Year," Yokoyama said. "That is an inspiring and sobering experience for me. I have been given the opportunity to share many experiences with this horse and I am deeply grateful to, of course, Efforia, as well as to all the people connected with him. From here on, I will strive to work with him in such a way that will not bring disgrace to his name as Horse of the Year."
Shikato was also excited by the announcement.
"I am most honored to be chosen to receive this splendid and prestigious award," he said. "I think that this is all thanks to, first of all, the owner, all those at the farm, the stable staff, and the fans. Of course, I have nothing but gratitude for Efforia. With this, I will keep doing my best this year. Thank you very much for your support."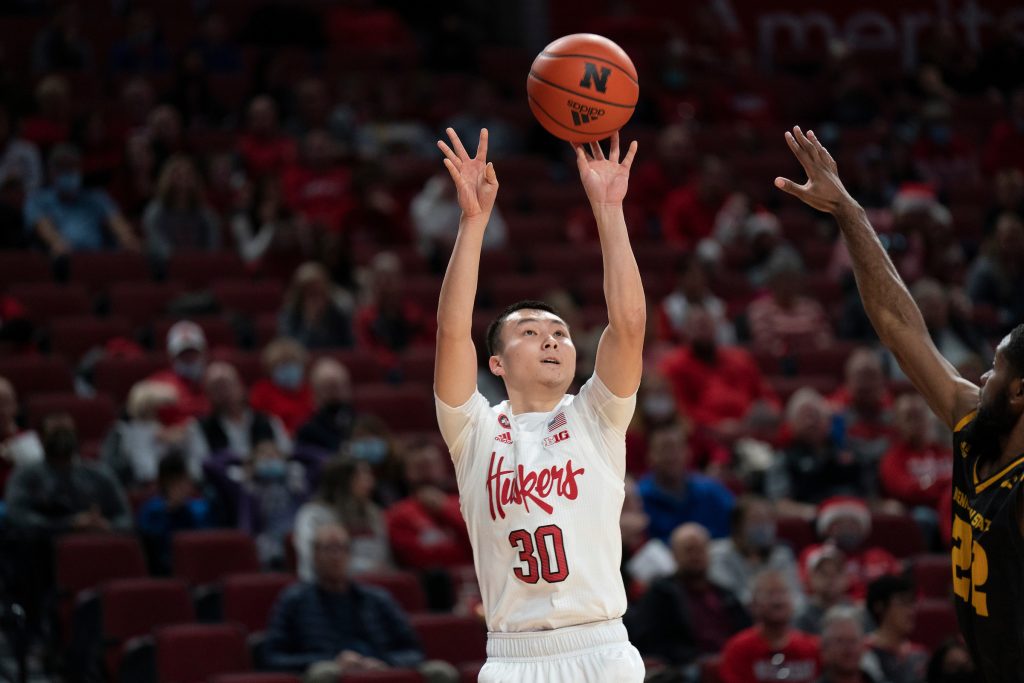 Basketball
Tominaga Demonstrates High Hoop IQ in First Season at Nebraska
Making the jump from a two-year school to an NCAA Division I program last fall, Keisei Tominaga has shown that he has the instincts and basketball acumen to make good decisions with or without the basketball in his hands.
The sophomore guard is one of the University of Nebraska's best 3-point shooters, which was one of the key reasons head coach Fred Hoiberg recruited him from Ranger (Texas) College.
Through January 11, Tominaga is averaging 7.9 points in 17 games (nine starts). He's knocked down 31 of a team-high 89 3-point attempts.

American hoop analyst Ross Kreines, whose insightful views of players in college and the NBA are regularly posted on Twitter, told JAPAN Forward why he likes Tominaga's offensive skills.
"He can shoot the ball from what I have seen but at the same time he really understands how to move without the ball and utilize screens to create even more space between himself and his defender," Kreines said. "He also showed that when defenders close, he can create off the dribble for himself and others along with running high pick-and-rolls. Also, he's very engaged in the game, crafty and active."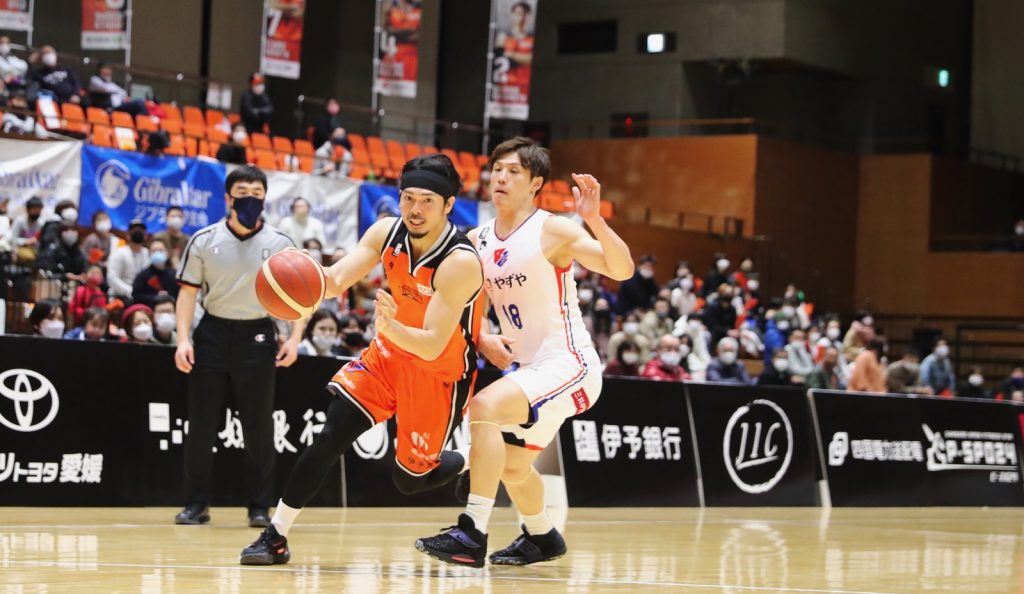 Ehime's Joho Turns Back the Clock
Throughout his pro basketball career, Masashi Joho has been an electrifying presence on the court.
In recent years, he's had a more modest role, but still capable of giving his teams a spark off the bench or as a starter.
Joho, who turns 40 in April, is in his first season with the Ehime Orange Vikings, a B. League second-division squad.
He has played in 24 games and made 13 starts, including nine straight through January 8. Joho has had 12-, 14-, 16-, and 20-point performances in that span. It's a reminder of his play from yesteryear, when he was a featured scorer for the Tokyo Apache, Shiga Lakestars and Toyama Grouses in the now-disbanded bj-league. Joho's 20-point game was a nice Christmas gift for Ehime fans on December 25 against the Bambitious Nara.
Joho, who's averaging 7.4 points per game, scored a season-high 21 against the Fighting Eagles Nagoya on November 5. He averaged 2.3 points in 44 games for B1's Grouses last season.

Tennis
Reigning Champion Osaka Seeded 13th at Australian Open
After an up-and-down year on the WTA Tour and extended absences from competition to deal with personal issues, including well-publicized mental health matters, Naomi Osaka enters the first Grand Slam event of the year as an underdog.
Seeded 13th, the Australian Open's reigning women's champion awaits a first-round match against Colombian World No. 53 Camila Osorio on Monday, January 17.
A former world No. 1, Osaka has slipped to 14th in the current world rankings.
She won her first Australian Open title in 2019. She also has a pair of US Open titles on her résumé.
"I would say that playing in the Australian Open means a lot to me," Osaka was quoted as saying by Agence France-Press two days before her match against Osorio. "Of course, it's not the first Slam that I won, but I feel like starting the year off here really kind of builds momentum throughout the year."
She added: "There's like a different feeling I get when I come to Australia. Everyone is really warm and welcoming. I just remember all the tough battles that I've had here. It's a very positive feeling."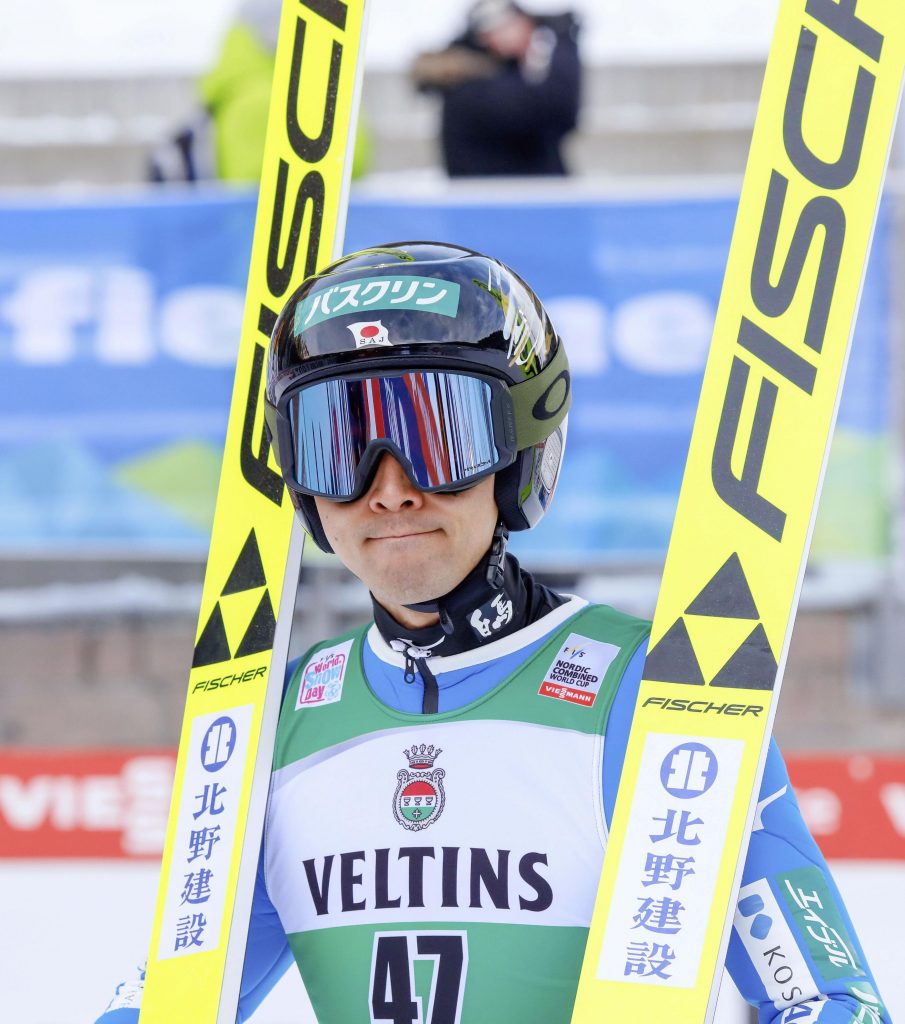 Beijing Olympics
Watabe to Serve as Flagbearer at Opening Ceremony
Veteran Nordic combined specialist Akito Watabe will be the Japan delegation's flagbearer for the Beijing Games next month, according to published reports on Thursday, January 13.
Watabe, 33, is poised to compete in his fifth Winter Olympics in February.
In the 2014 Sochi Games and four years later at the Pyeongchang Winter Olympics, Watabe was the runner-up in the men's Nordic combined individual normal hill 10-km competition.
General Sports
Survey Participants Choose Top Japan Sports News of 2021
The Sasakawa Sports Foundation ran an online survey last month with 2,300-plus responses, according to Nippon.com.
The survey asked participants to vote for the following: Top 10 Sports News, Olympic Athletes Who Excelled in 2021, Paralympic Athletes Who Excelled in 2021 and Athletes Who Excelled in 2021 (Excluding Tokyo 2020.
The top five choices for the overall news category were: MLB star Shohei Ohtani's MVP season, Olympians Jun Mizutani and Mima Ito winning the mixed doubles table tennis gold (the nation's first in the sport), golfer Hideki Matsuyama's triumph at the Masters, COVID-19's impact on sports and swimmer Rikako Ikee's inspirational return, including qualifying for the Olympics, after battling leukemia.
Read more about the survey here.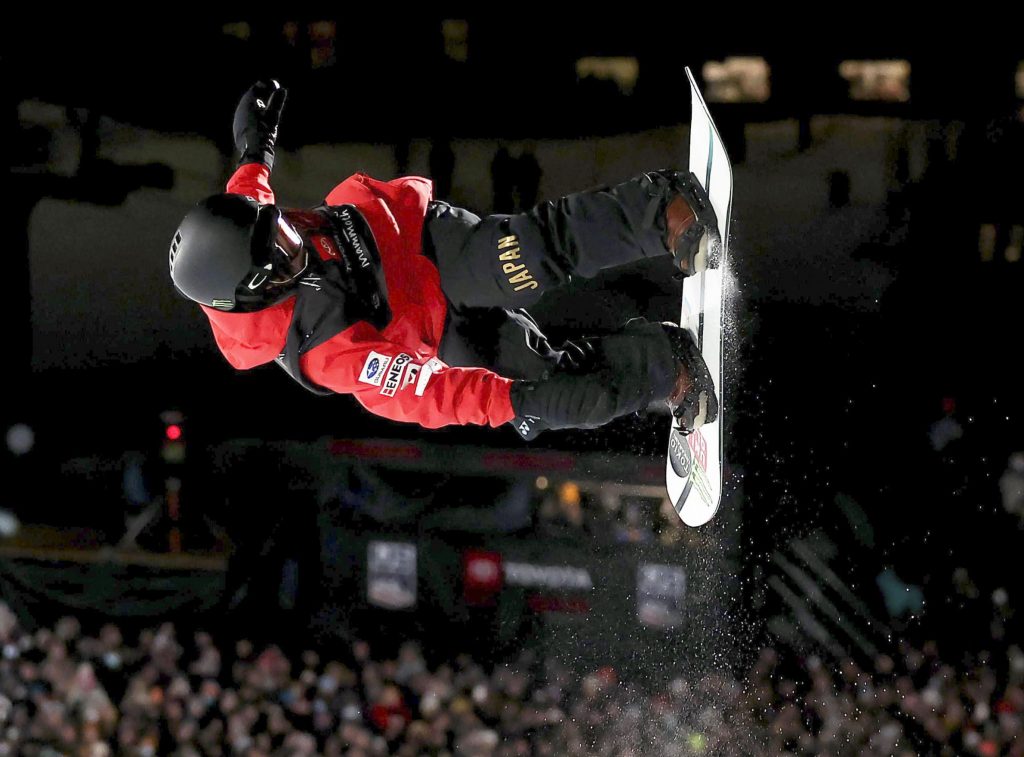 Quote of the Week
"Things finished up smoothly, and I've been able to arrive at a good place without any injuries. The atmosphere of the competition was really good and so was the condition of the pipe, so I felt really excited."
ーSnowboarder Ayumu Hirano on his World Cup season title-securing performance in the men's halfpipe in Laax, Switzerland, on January 15, Kyodo News reported.


Editor's note: Interested in submitting a news item for possible inclusion in the Japan Sports Notebook? Send an email with relevant information to e.odeven@japan-forward.com, or JAPAN Forward's comment's page or Facebook page and look for future editions of Japan Sports Notebook on our website.
Author: Ed Odeven
Follow Ed on JAPAN Forward's [Japan Sports Notebook] here on Sundays, in [Odds and Evens] here during the week, and Twitter @itsjapanforward.