Japan's Trending Words in Our 2019 Stories: Reiwa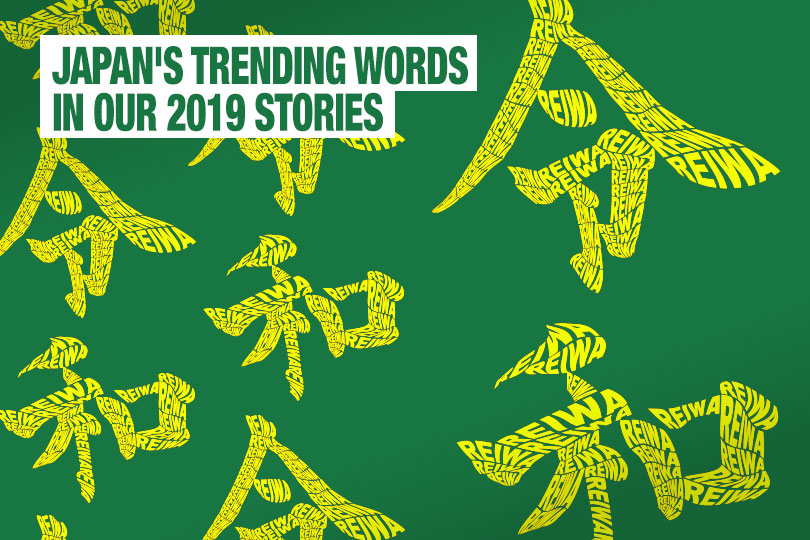 What were the words and topics that Japanese couldn't get enough of in 2019? What were the buzzwords on everyone's lips?
For this five-part series, we picked a selection from the popular "Trending Topic of the Year" award, given by U-Can Inc., and now give you JAPAN Forward's articles that tackled those popular topics.
Follow our countdown, with one topic per day, to what has been the most discussed online among the Japanese this year!
2. Reiwa
It was a historical year for Japan, as the country entered the Reiwa era and welcomed its new emperor, Naruhito. Political leaders from all over the world flew to witness the enthronement ceremony, and it was an occasion for great pomp and circumstances.
But also, very importantly, it touched the lives of the Japanese people. The name of the new era was used in every major public event during the year, with "This is the last event before Reiwa" and "This is the first event of Reiwa" becoming buzzwords throughout 2019.
It's a funny thing about period markers in Japan. They have a way of making people reflect on what has happened in ways that doesn't seem to occur as much in other countries.
In the last weeks of Heisei, we talked to people on the streets about how much they knew about the Emperor, asked them to share their thoughts on the Heisei Era, and their hopes for the future. Our story is here:
The last day of Heisei on April 30, 2019, and the first day of Reiwa on May 1, provided a unique occasion for people to reflect on the transition, and to experience the special new-era celebration — with merchandise and memorabilia to boot. Here is one way we covered the story:
And, most importantly, it was a key period for the Japanese people to greet the new ruler of the Chrysanthemum Throne, Emperor Naruhito, and his wife, Empress Masako. The celebration culminated in a public parade, and more than 120,000 crowded the streets of central Tokyo just to get a glimpse of the imperial couple. Find our story here:
Author: JAPAN Forward