People on the Street Look Back on Heisei, and Hope for the Future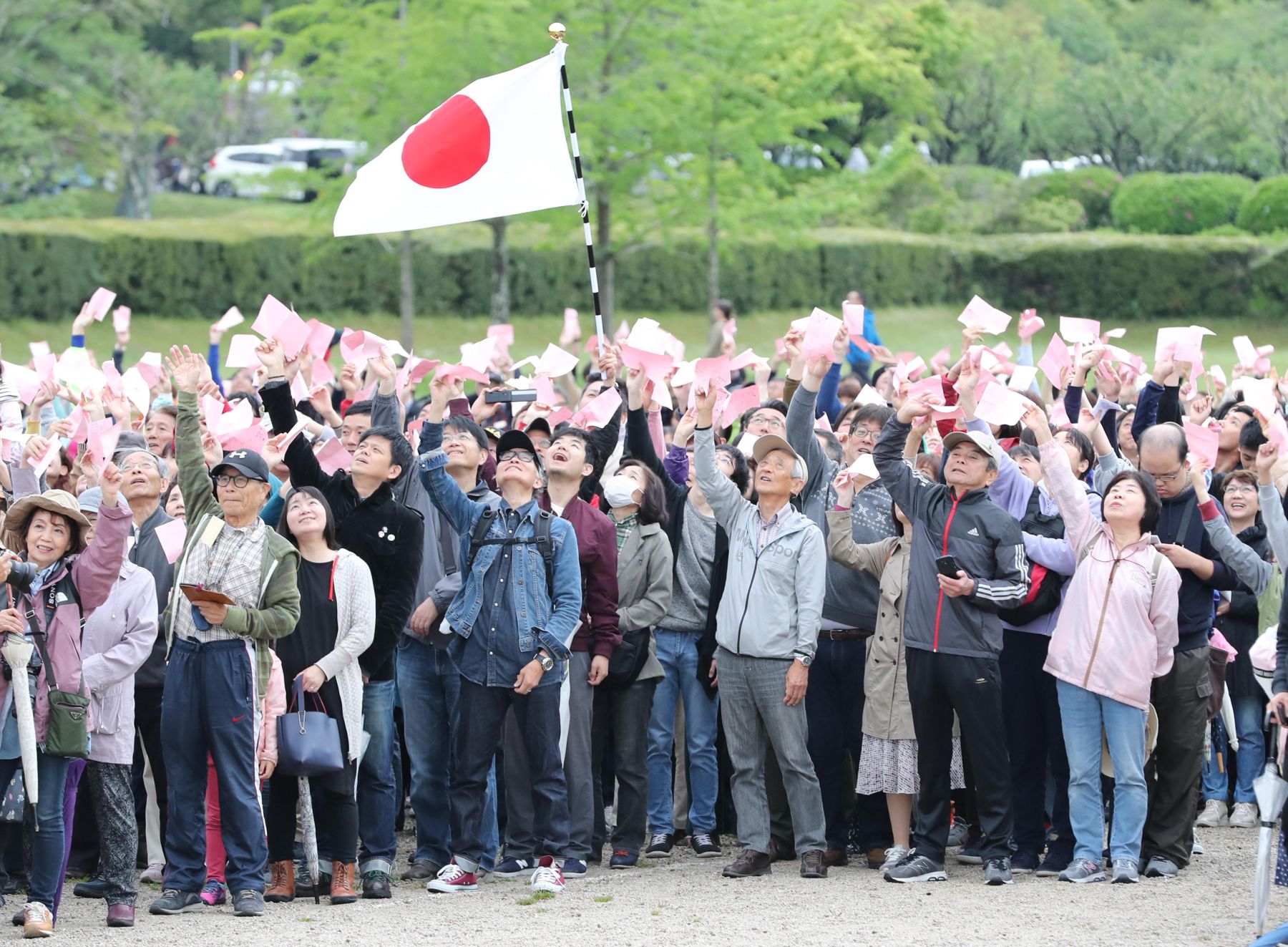 While Japan is in a celebratory mood amid the era change, JAPAN Forward hit the streets to ask people some questions about this historical moment.
How much do they know about Japan's imperial system? What kind of memories do they have of the Heisei Era? What are they hopes they have for the Reiwa Era, which will be led by the new Emperor, 59-year-old Naruhito?
To add some trivia facts to the mix, we were interested in learning whether people were aware of basic facts regarding the Emperor. Many hadn't thought about whether the ruler of Japan has a surname, for example. Others said straight away that it was obvious that he wouldn't as he has a near-divine-like quality.
But when asked to reflect on the era of Heisei, most of those we talked to — respondents varied across age groups, gender, and nationality — said their striking memory of the era was the high occurrence of natural disasters during the last three decades.
Chieko Fujimoto, who was managing a shop around Shimbashi, Tokyo, at the time of the 2011 earthquake, recounted her experience: "I am nearly 80 years old now, but even for me it was the first time experiencing such an event. People were crowding around the station to get away."
Toshimitsu Utsumi, from Kanagawa Prefecture, recounted for example the Sarin Gas incident by religious cult Aum Shinrikyo in 1995: "I actually got caught up in it because I got on the wrong train. Of course, it left a really strong impression on me."
Some took the opportunity to reflect on their lives in general, like Chu Jie, who recounted how the most impactful memory of Heisei was his coming to live in Japan.
"Initially it was quite hard, I didn't speak Japanese and knew little of what was going on. But people in Japan were really nice to me, they treated me really well, so I guess that is the strongest memory I have of Heisei," he said.
But an interesting thing is that periods such as these of transition also seem to raise strong questions about what kind of a future Japanese envision for their country and themselves.
Brandan Yuta Hess, who lives in Tokyo and was born the first year of Heisei, for example, said that, in this period, people should be discussing the significance of the imperial system. "I think people should think about whether we need this system in the future."
Mr. Utsumi thinks people should take the opportunity to appreciate the Japanese monarchy system: "This system exists only in Japan. I don't think the system should disappear, I think it's important, people appreciate it."
Regarding the future Reiwa era, which began on May 1 with the ascension of the new Emperor, many voiced a feeling of hope that things would get better in society.
Mr. Hess explained his hope for the inclusion of the younger generation, "I think since we are the next generation who will have an impact, it's important to create a society where we can flourish."
A man in his mid-30s expressed his wish that Akihito, now Emperor Emeritus, would continue what he has done to comfort people in a time of need, but while still minding his health. "[He] has worked incredibly hard, he should think of his health before anything else, I think," he said.
Author: Arielle Busetto