Naomi Osaka: High Hopes for the New Queen of Women's Tennis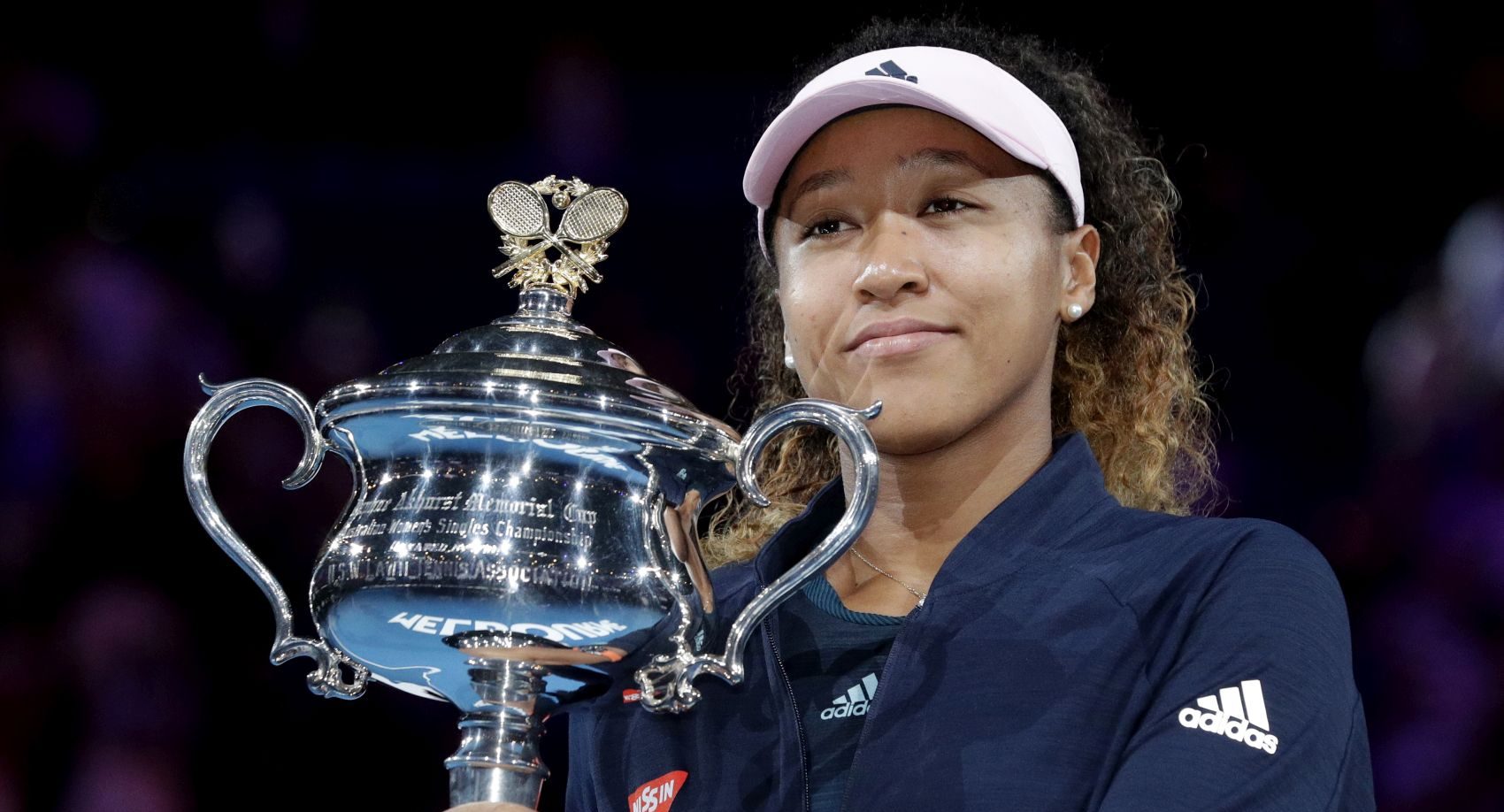 Women's professional tennis has a new queen. She is the Japanese player Naomi Osaka. And the stunning way in which she has come to wear the crown has captured the attention of the world.
What more could a fan ask for than to become a witness to the dawning of a new era?
When Osaka won the women's final of the Australian Open on Saturday, January 26 — one of the four biggest events in professional tennis — she became the first Japanese, man or woman, to earn the ranking of world's number one player.
In fact, she is the first Asian woman to have risen to the top of the rankings.
This second grand slam win in a row came after she brilliantly bested Serena Williams in the women's finals of the U.S. Open — an event that Williams had won the four previous years running.
Osaka herself is a self-proclaimed admirer of the 37-year-old Williams, who long held the number one ranking. However, after taking a break from tennis to have a child, Williams lost to Osaka at the U.S. Open, and fell out of contention at Melbourne with a quarter finals defeat.
The women's final saw Osaka pitted against 28-year-old Czech and two-time Wimbledon champion Petra Kvitova.
The 21-year-old Osaka has enjoyed a meteoric rise in the rankings from around 70th in the world a year ago. She has clearly made amazing progress in terms of technique, physical strength, and mental toughness. If she can retain her number one ranking, she will become the universally acknowledged new queen of women's tennis.
Expectations are running high for her chances in upcoming tournaments and the Tokyo Olympics in 2020.
Osaka's growth has been particularly remarkable in terms of her composure on the court. During the Australian Open, on more than one occasion, she controlled her desire to slam down her tennis racket. And on the day of her quarter finals match, which also happened to be the birthday of her grandfather in Hokkaido, she provoke laughter at the post-game press conference while congratulating her grandfather: "Since in my mental age I have grown from being a three-year-old to being a four-year-old, I wish myself a happy birthday too."
This quirky humor of hers is one reason for her popularity. During the tournament, there was a bit of a brouhaha when one of her sponsors, the instant noodle maker Nissin Foods, was criticized for "bleaching Osaka's skin color" in a PR animated cartoon. She dismissed it as "not a big problem," noting: "I'm tan, it's pretty obvious." That put a lid on the controversy.
Osaka loves Japan, Japanese food, and her Japanese family. At the same time, she is proud of her father's homeland, Haiti.
The British newspaper The Guardian lauded Osaka, concluding she is a fascinating player, as a youngster with a double cultural background whose post-match comments are very witty. But, it added, it is as an accomplished player that she is now in the position to scare the daylights out of all her competitors in the world of women's tennis.
Osaka has already overcome the boundaries of nationality and skin color to become a true global superstar. At the same time, she maintains her girlish charm.
When asked what her favorite foods were, she replied, "Sushi, unagi (broiled eel), and matcha ice cream." Such answers make her all the more endearing to Japanese fans.
(Click here to read the article in its original Japanese.)
Author: The Sankei Shimbun