Supply and Demand: Japan Faces Logistical Hiccups in Vaccine Rollout
In early July, several prefectures saw the supply of vaccines distributed to them drop. Yet, on July 8, PM Suga said "there are still 40 million doses of vaccine that haven't been used."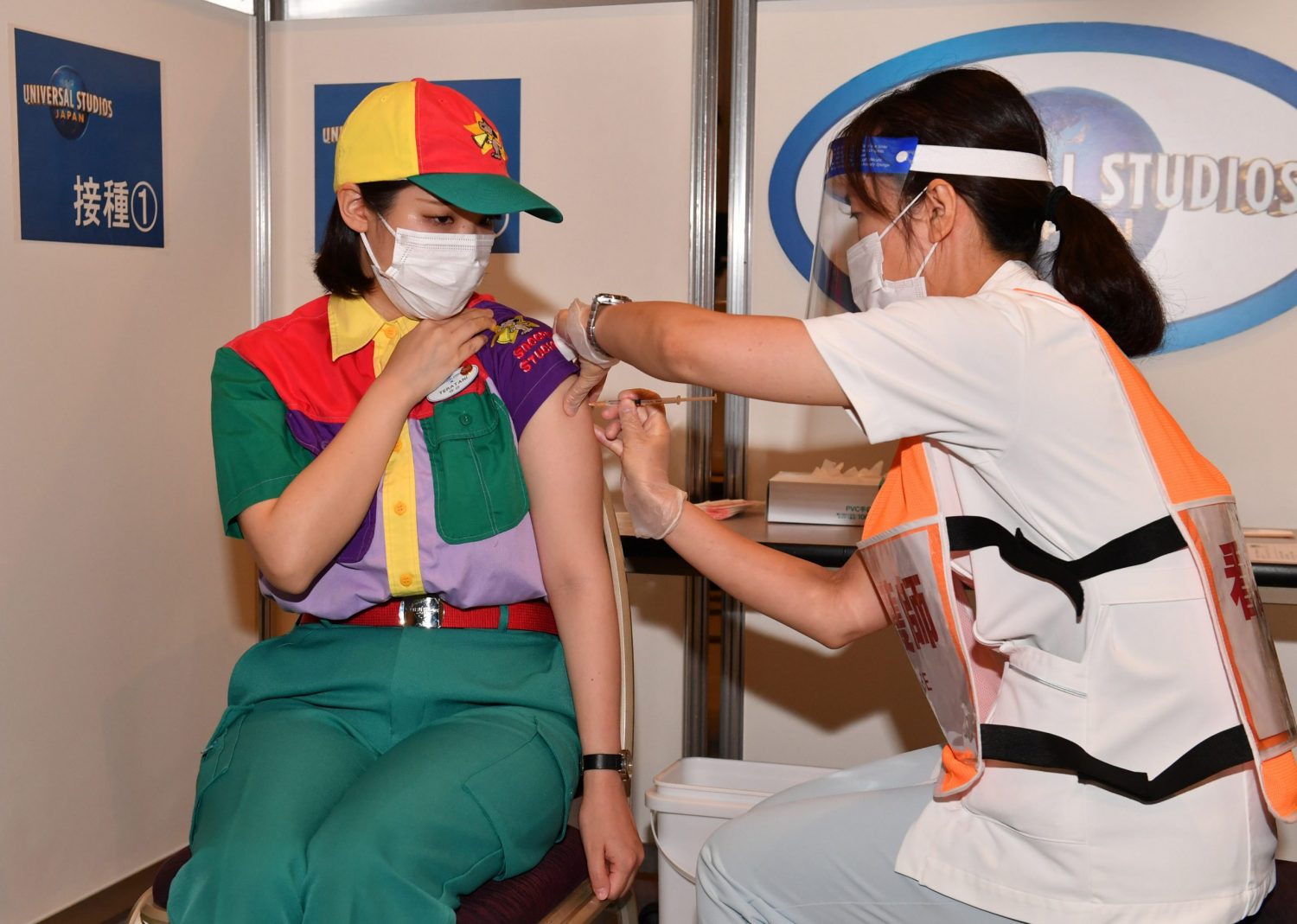 ~~
~
"The speed of the vaccine rollout has exceeded our expectations."
These are the words that have been repeated by Minister in charge of vaccinations Taro Kono, and Japanese Prime Minister Yoshihide Suga, at different points in time between late June and early July.
To give an example of one of the countries hailed as having the fastest vaccination rate, the UK, took 4 months to vaccinate 30 percent of its population between January and May 2021. Japan did so in two and a half months, for nearly double the population size.
In a press conference on July 8, Prime Minister Suga announced the aim of getting "40 percent of the country vaccinated" by the end of the current state of emergency, which is due to stay in place until August 22.
On July 12, the Japanese government announced on its vaccine-related Twitter account that it had administered 60 million doses of the vaccine. That is about the population of Italy, to give a comparison.
In total, 37 million people have received at least one dose of the vaccine, amounting to just under 30 percent of the population having received a jab.
It is a significant accomplishment, but there are hurdles going forward.
In early July, several prefectures saw the supply of vaccines distributed to them drop, and small clinics and mass vaccination centers alike have had to adjust their schedules to take the lower supply into account. Osaka, for one, had to halt new bookings for the Pfizer vaccine at the mass vaccination center, Mayor Ichiro Matsui announced on July 1.
Yet, on July 8, PM Suga said "there are still 40 million doses of vaccine that haven't been used."
The numbers appear contradictory, and have led to questions from many quarters. So, what is going on with the supply of the vaccine? We unpack some of the factors below.

Not Enough Vaccine? Imperfectly Distributed?
Much of the logistical chaos appears to be related to the supply of vaccines. Japan is currently distributing only two types of vaccine, the government-approved Pfizer BioNTech and Moderna shots, and both are in short supply.
The supply of Pfizer vaccine coming from Europe dropped starting from the beginning of July. This was something that had been expected, and which Minister Kono had pointed out in his press conferences many times.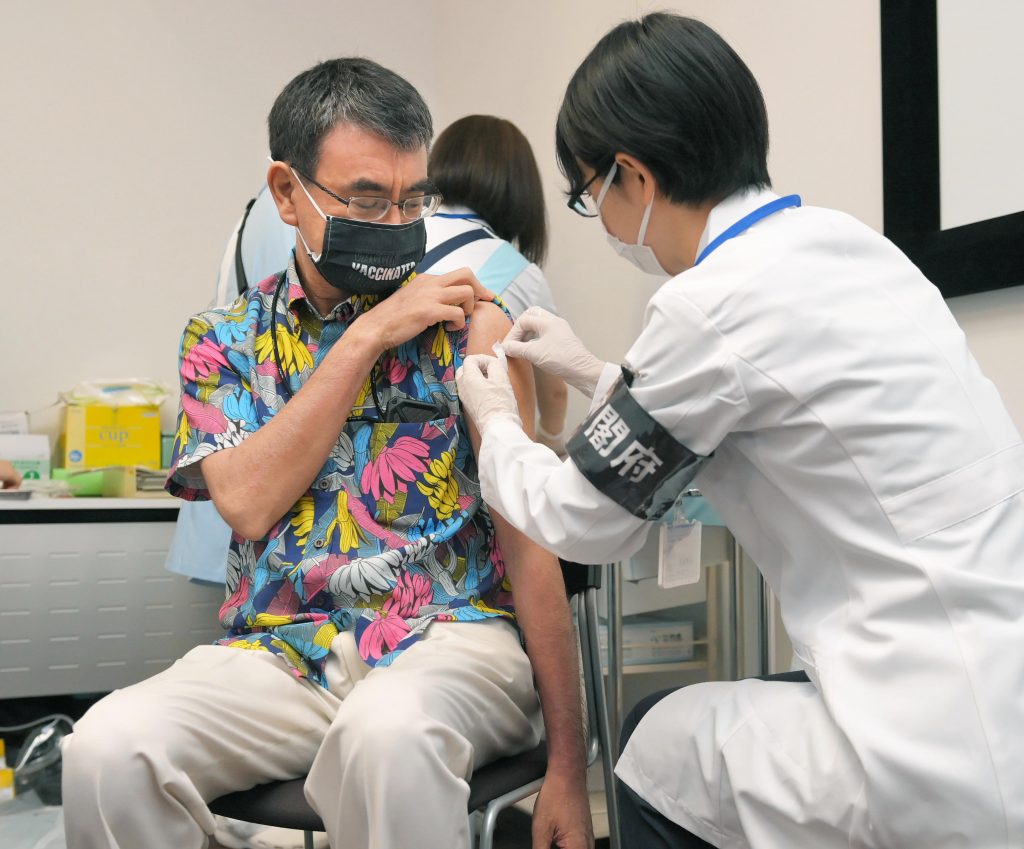 Moreover, as Minister Kono told journalists in the first week of July, out of the 40 million doses of Moderna vaccine expected by Japan by the end of June, only 13.7 million doses had been received.
Despite this, theoretically, Japan is not running short on vaccine supplies. According to government data, Japan has received 100 million doses of the Pfizer vaccine by the end of June. In line with the Prime Minister Suga's statement, that leaves approximately 40 million doses that have not been administered. Of the Moderna vaccines, as of July 12 Japan has used at least about 2.7 million doses, although the likely number is likely to be higher due to the delay in entering vaccine voucher numbers into the system.


The Pfizer Vaccine
Local governments have been receiving the Pfizer vaccine, and looking further into the problem, it turns out that some local governments have been administering their allotted vaccines at a faster rate than predicted.
Central government officials are attributing this to the vaccination rate which has "exceeded everyone's expectations," as vaccine minister Taro Kono admitted in a press conference on July 9:
"When we said that we were aiming for 1 million jabs a day, I think many were skeptical. I myself only was expecting 700,000, or 800,000, and now we have had days when the real numbers were more like 1.4 million doses in a day. There are some local governments that have already administered 2 million doses of the vaccine. At this pace, it's bound to happen that we can't keep up [with local governments]."
When confronted with the evidence that some local governments were saving the doses for second jabs, Kono commented: "We understand that. However, we have secured enough doses for the second jab, so I would like for local governments to continue vaccinating as many people as possible with the first dose. For all those who had their bookings canceled, I would like to apologize."
Going forward, local governments have asked the national government for a clearer vaccine distribution schedule. Promptly, the government has supplied information and made it publicly available, listing the number of boxes to be distributed until September.
The national government has also said that local governments facing an impending shortage will receive extra doses, whereas those with enough doses for the coming weeks will see a cut of 10 percent in their promised shipments. In addition, distribution schedules are also subject to adjustment to accommodate mass-vaccinations.


Vaccine Vouchers Data Input Confusion
Part of the confusion also derives from the reliance on hard-copy vouchers, and the vaccine-monitoring software, VRS and V-SYS.
Japan is currently mailing out vaccine coupons, which contain a unique 18-digit number for each eligible resident, designed to be smoothly input into the VRS vaccine registration system. When someone receives a vaccination, local governments and clinics are supposed to input the number into VRS so that it is reflected in the nationwide database.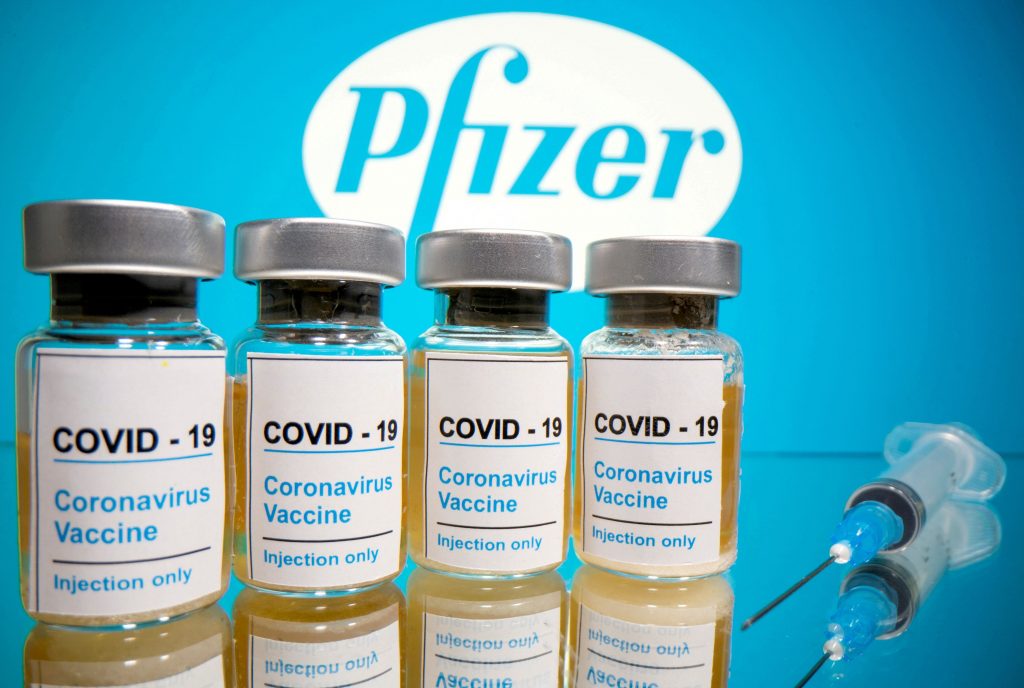 This way, the central government would be able to use the actual vaccination data to dispatch the necessary number of vaccines to different localities.
However, although large cities are pacing up the mailing of vouchers, smaller cities like Sapporo have not been as quick to get them out.
RELATED: OLYMPICS | Sapporo's Contributions: Beautiful City, Fast Games, Slow Vaccinations


The Digital VRS Vaccine Reporting System
There are issues with VRS itself as well. Local media such as NHK reported in early June that a lack of manpower has caused delays in hospitals inputting the data, thereby affecting the distribution of vaccines. Some local clinics in Tokyo also reported that the sheer time required to insert the 18-digit number meant that it was a chore many local clinics were delaying.
In addition, in large cities like Tokyo, some people are receiving the jabs outside of their ward of residence. According to NHK, The VRS count attributes the used vaccine to each individual's ward of residence, and not to the location where it was administered. This has caused a mismatch in the calculation of used doses when the local government applies for further vaccines.


"Second Jab Refugees"
The confusion and cancelations in vaccine bookings has even gained a new coined expression in the local media: "second dose refugees" (2回目接種難民).
A clear example can be seen in Ota Ward in Tokyo. To address the decrease in distributed vaccines, many local clinics are posting on their website that "they are only taking bookings for the first dose."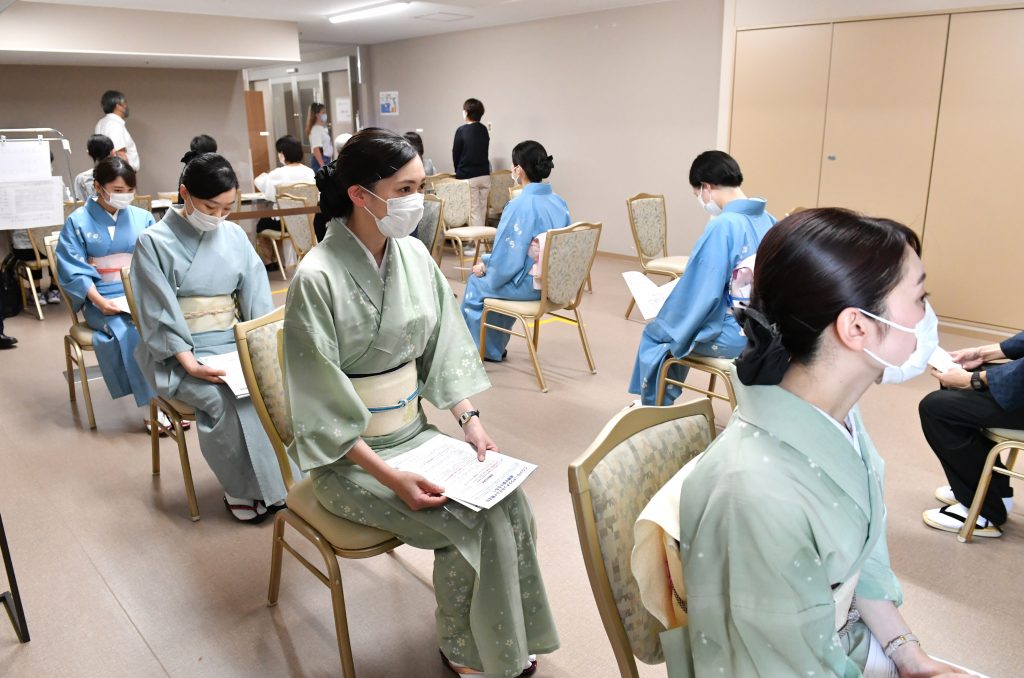 The "Footwalk Clinic" in Tokyo's Ota Ward revealed to JAPAN Forward that after the initial vaccine is administered, patients would be sent home and contacted at a later date to reschedule the second dose when it became available.
Nagomi Clinic in Ikebukuro, Toshima Ward, announced in early July that it was canceling hundreds of bookings for both first and second doses following revision of the local governments vaccine plan.
Ultimately, Kono has explained that going forward, the national government is trying to fix the problem of matching supply and demand, saying on July 9: "Up to now, we have asked local governments to tell us how much vaccine they would like to have, and we have tried to meet that. But now, we think that this approach is not very useful. Instead, we are asking local governments to work with the supply they have to the extent possible."


The Moderna Vaccine
Despite the success of the Moderna vaccine programs through the Japan Self Defense Force mass vaccination centers, university and workplace programs, on June 30 the central government stopped accepting applications for companies and other institutions wishing to organize vaccinations for their employees.
Although less than one third of the expected Moderna vaccine doses had been delivered, getting access to even that much, said Kono, was "after negotiations in the face of the harsh supply shortage of Moderna vaccines worldwide."
Unclear Prospects for Third Vaccines
You might be wondering, what about the other vaccine approved in Japan, by AstraZeneca?
In his press conference on July 8, Prime Minister Yoshihide Suga gave no concrete idea if and when the third vaccine approved by the Japanese government, made by AstraZeneca, was expected to be put into domestic use.
RELATED:
The Big Picture
The bottom line is that the supply of vaccines has not kept up with demand and Japan has had to rely on foreign sources to provide it.
RELATED: EDITORIAL | Japan Must Prioritize Developing Its Own COVID-19 Vaccines
Yet, despite the problems keeping up with demand for vaccinations, there is also good news in the data. With the current pace of roughly one million jabs per day, Japan is set to have at least 40 percent of the population vaccinated by the end of August.
Kono himself is asking local governments to stabilize the pace of vaccinations, and summarized, saying: "Of course in normal times, the vaccine rollout would be planned with loads of time to spare. But this is a rollout in the midst of the COVID-19 pandemic. Since it's an emergency, I am not saying that everything is okay. But with the mindset that there are going to be some bumps along the way, I would like to work closely with local governments to make sure that the vaccine rollout is carried out as quickly as possible."
RELATED
Author: Arielle Busetto