[Bookmark] Leaked Recording Hints at China's Army Planning a 'Final Battle' over Taiwan
A former Chinese labor camp survivor analyzes an audio file that, while not independently verified, is raising concerns about the country's military intentions.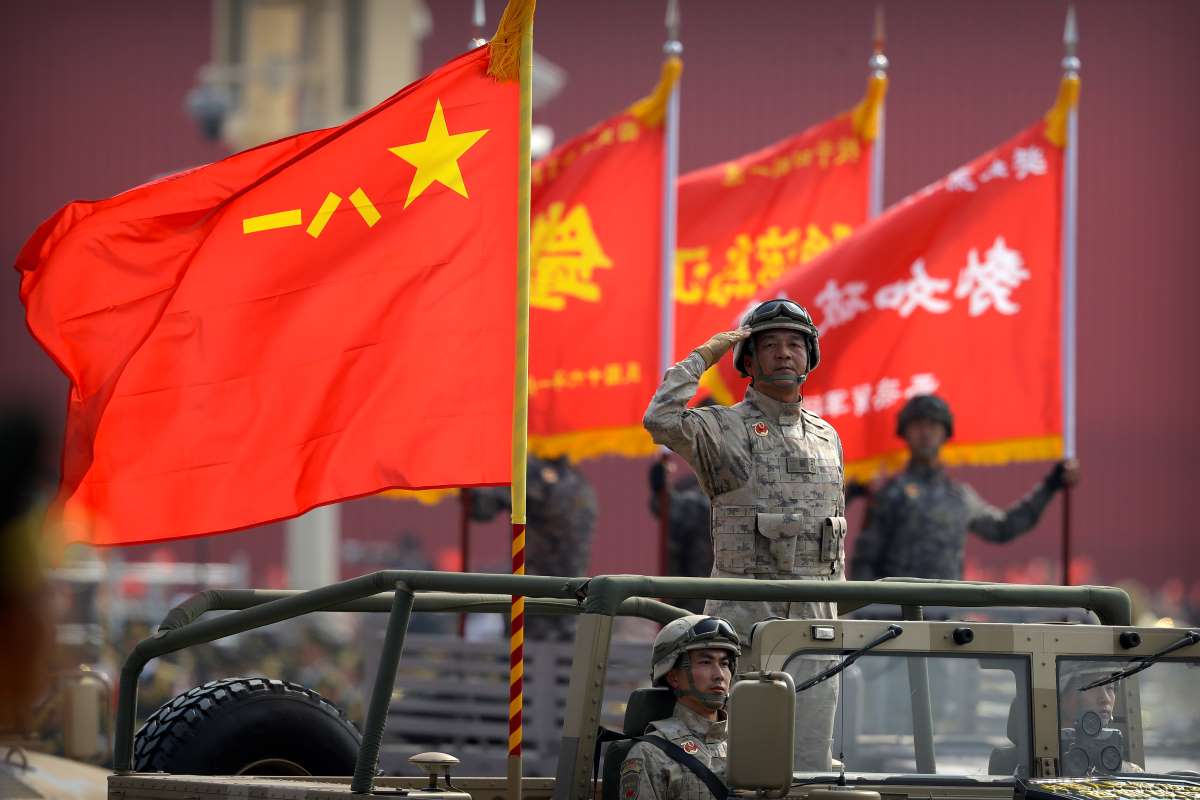 ~
Bookmark is a JAPAN Forward feature that gives you long reads for the weekend. Our hope is for readers to find new depths and perspectives to explore and consider.


On April 21 of this year, attendees at a symposium held in downtown Tokyo learned about the results of a simulation held in 2021 imagining an attack by the People's Republic of China (PRC) on the independent and sovereign nation of Taiwan.
Former Prime Minister Shinzō Abe, who delivered the keynote address at the symposium, warned that "the balance of power" in East Asia "is very different now" than it was before. "Japan must act," Abe declared, adding "Japan must work to defend itself and must maintain the power needed to prevent war from breaking out in the first place."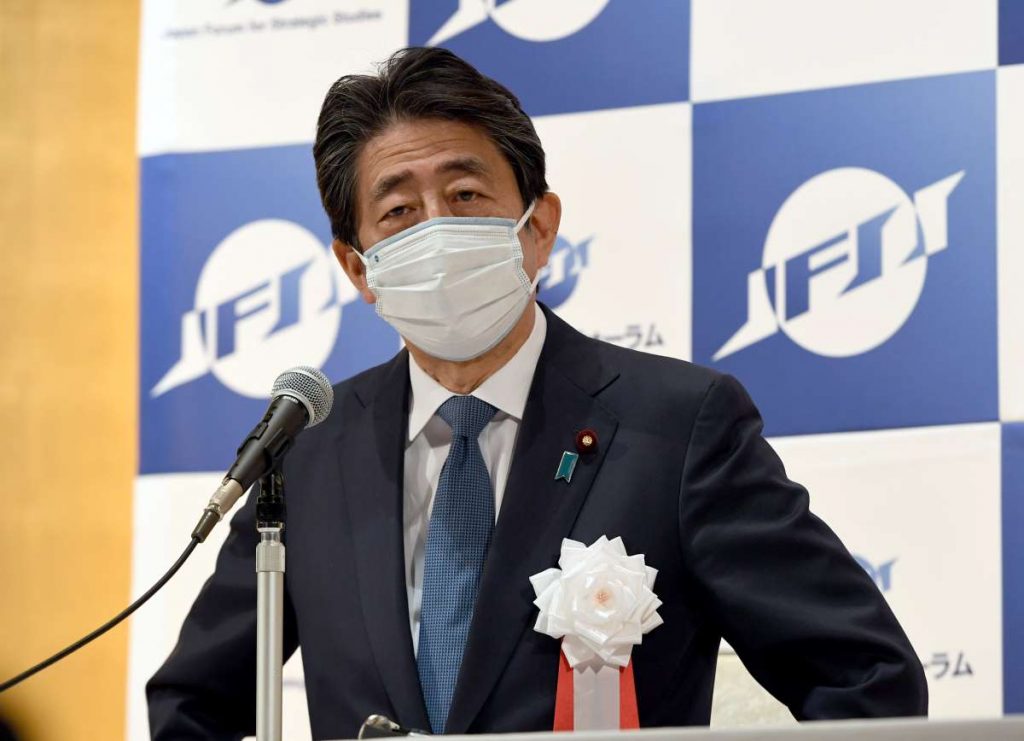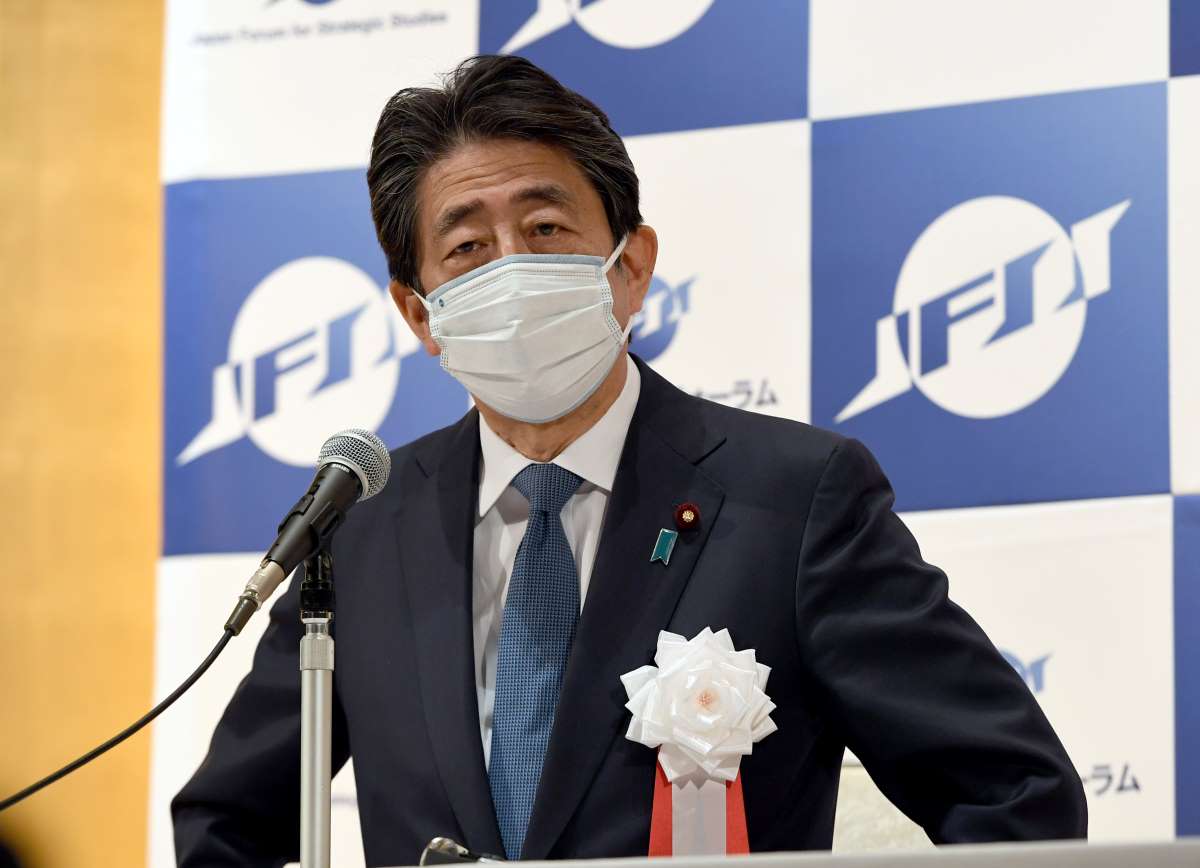 Leaked Plans for a 'Final Battle'?
Mr. Abe and many others in Japan and worldwide understand that the People's Republic of China is a dangerous and rapidly-militarizing adversary. Japan is becoming more alert by the day to the possibility of a communist invasion of Taiwan — a move which would almost certainly draw Japan, and the United States, into a much wider conflict.
Based on recent news, that fateful day may come even sooner than expected. China could be gearing up for a massive war over Taiwan.
According to a 56-minute audio recording released earlier in May by Lude Media, the standing committee of the Provincial Committee of the Communist Party of China convened a May 14 meeting to prepare for a "final battle" in order to gain control of Taiwan and the South China Sea.
An English translation of a transcript of the alleged meeting released by human rights activist and Chinese concentration camp survivor Jennifer Zeng confirms that the meeting participants discussed moving parts of China to a war footing to prepare for a major upcoming battle over the South China Sea and Taiwan.


'Seriously Preparing for War'
In comments provided to JAPAN Forward, Zeng, a native speaker of Mandarin currently residing in the United States, said that she had checked the "three names mentioned in the audio" file.
"They are Zhang Hu (张虎), member of the standing committee of the Guangdong Provincial Committee of the Communist Party of China, secretary of the political and legal committee, Zhou He (周河), major general, commander of Guangdong Military Region; and Wang Shouxin (王守信), standing committee member of the Guangdong Provincial Committee and a political commissar of the Guangdong Military Region."
Other attendees listed in Zeng's translation transcript include Wang Weizhong, deputy secretary of the Guangdong Provincial Party Committee, secretary of the party group and governor of Guangdong Province; and Wang Zhizhong, vice governor and member of the party group of Guangdong Province, secretary of the party committee, director and inspector general of the Provincial Public Security Department, and first deputy secretary of the political and legal committee of the Provincial Party Committee.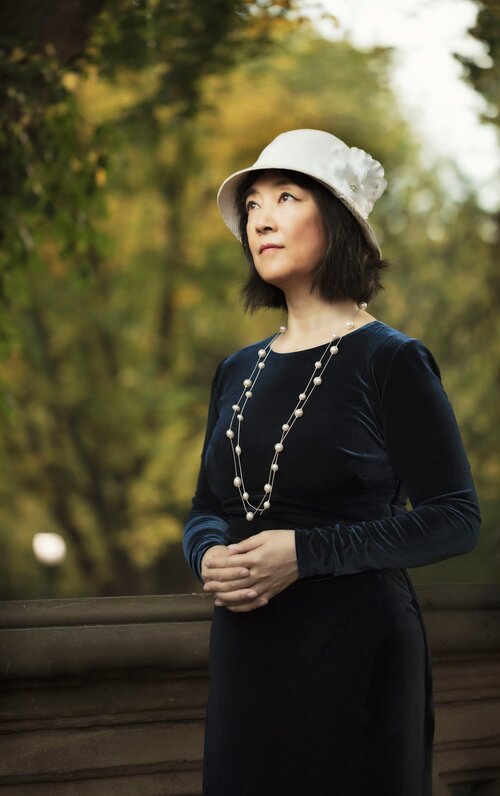 Zeng's Analysis
"Is Guangdong in a war state now? I cannot independently verify or falsify this audio file. But [the English transcript I have provided] is a truthful translation of the Chinese," Zeng said.
"Given the Chinese Communist Party's other moves in recent years, including the insane Zero Covid policy, tightened border control, cancellation of five major international sports events, 'internal circulation' economic policy, the establishment of a unified national purchase and sale market, etc., I believe this file should be shared. If this is true, the CCP is seriously preparing for war."
"Internal circulation" refers to one part of China's "dual circulation" strategy, the other part being "international circulation." The drive by Chinese leaders for internal circulation, to shore up production and demand inside of China, is a move that some analysts see as signs of decoupling. In the event of war, of course, China will need to produce and consume products without reliance on many of the global markets that an invasion of Taiwan would throw into chaos.
The Wall Street Journal, reporting on further steps in the decoupling direction on May 19 that Chinese Communist Party leaders had been forced to "shed overseas assets." This could be in preparation for sanctions against Chinese elites such as those which hit Russian oligarchs after Putin's invasion of Ukraine.
An April 20 article in the official newspaper of the Liberation Army Daily, the official organ of the Chinese military, urging the army to be "prepared for war" also suggests that China is seriously considering a strike.


Vetting the Purported Leak
But is the meeting file real? Some have expressed skepticism that the leaked audio file could be doctored or faked, or perhaps released intentionally by the PRC as part of a disinformation campaign.
For example, University of Miami political science professor and renowned expert in Chinese politics June Teufel Dreyer wrote to JAPAN Forward, "Note that they don't mention a timetable," indicating that the details discussed in the meeting could be "hypothetical contingency plans."
I asked Jennifer Zeng if she thinks the audio file is authentic.
"If we can find other speech/audio [recordings] of the people mentioned in the audio and compare the voices, we can have a better idea," Zeng said. "I tried to find [such recordings] but didn't find any. All the news reports about those attending a [similar] meeting were read out by a news anchor and didn't have their voices. Such as this one," she remarked, providing us with a link to a report from 21JINGJI news.
"Former CCP Navy [PLA Navy] Commander Yao Cheng said the audio is fake," Zeng told me. "I listened to his arguments, but was not convinced by him."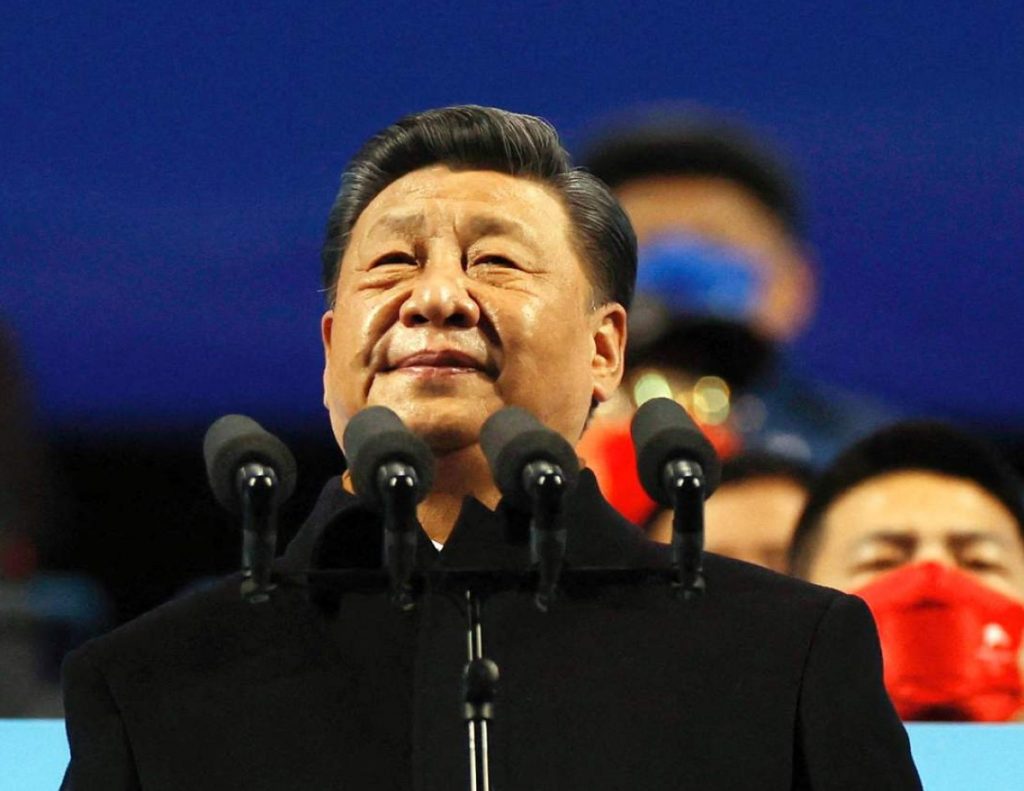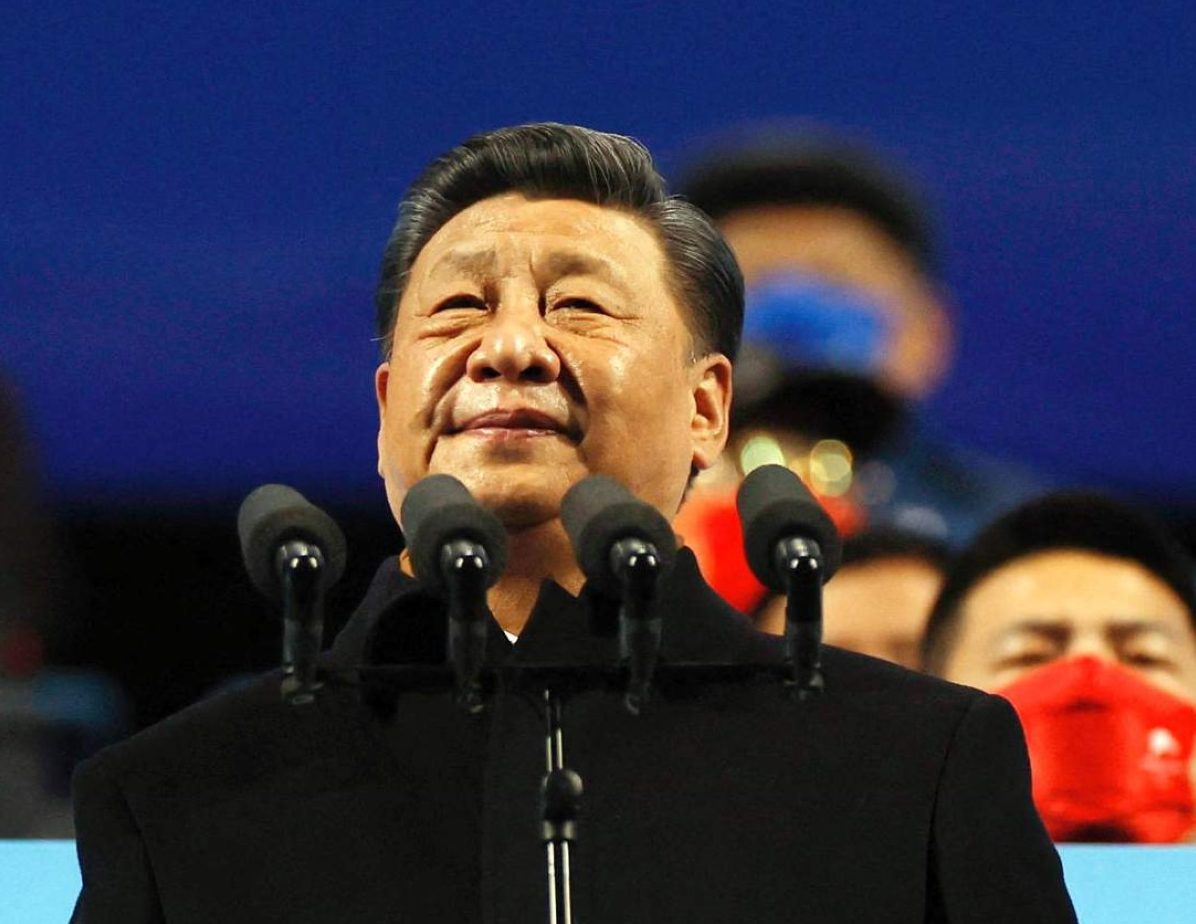 Aiming to Control the South China Sea?
The leaked audio transcript seems to confirm Zeng's analysis that, if true, the meeting may portend war. For example, remarks by a speaker identified only as "command and control center" begin in this way:
Commander, our tasks come from three areas.
One, the mobilization tasks issued to our province by the eastern and southern war zones totaling 20 categories and 239 items, mainly 1,358 detachments of various types with a total of 140,000 personnel, 953 ships of various types, and 1,653 units/sets of various unmanned equipment. Other resources include 20 airports and docks, 6 repair and shipbuilding yards, 14 emergency transfer centers, and resources such as grain depots, hospitals, blood stations, oil depots, gas stations, etc.
Two, the national defense mobilization recruitment office will recruit new military service personnel, retired military personnel, and special talents totaling 15,500 people from our province.
Third, the National Defense Commission clearly stated that our province shall coordinate the implementation of the seven types of national level warfare resources, including, mainly, 64 10,000-ton roll-on/roll-off ships, 38 aircraft, 588 train cars, and 19 civil facilities, including airports and docks…. The national mobilization committee has made it clear that our province coordinates the implementation of the region's national strategic resources, mainly including 64 10,000-ton trains/ships and boats, 38 aircraft, 588 train cars and airports, housing, and other civilian facilities.
Zeng's blog has the transcript here.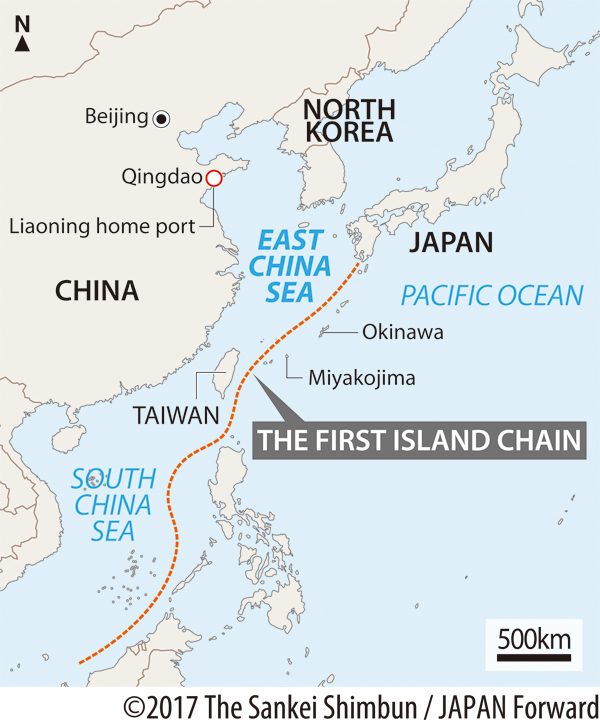 Going Beyond the First Island Chain
This same speaker also asserts that there are plans to "organize new-style ocean-going forces to conduct reconnaissance, submarine search, along with search and rescue outside the first island chain, to protect the forward deployment of rocket forces, support troops to rescue the wounded and repair ships and aircraft."
He continues: "To participate in the South China Sea interoperability, the mobilization of professional repair forces and air and sea transport forces to assist the troops to repair and set towers and markers, and the organization of militia fishing boats to respond to the infringement of Vietnam, Philippines and Malaysia and other countries, to fight well the people's war at sea."
This comes as energy analyst Charles Kennedy, relying on reports from the Mainichi Shimbun, wrote on May 19: "Crude oil imports into Japan soared by almost 100 percent last month, pushing the resource-poor country's trade balance deeper into deficit territory. The increase in oil imports also paled compared to natural gas and coal imports. Japan's imports of gas, in the form of LNG, skyrocketed by 151.6 percent in April, while coal imports doubled".
Some 90% of the crude oil that Japan imports traverses the South China Sea. Japan's reliance on energy supplies from Russia have dampened Japan's response to Vladimir Putin's invasion of Ukraine. If the leaked May 14 audio is authentic, the South China Sea could soon be engulfed in a major war, placing Japan in a potentially debilitating position.


Military Veteran's Voice of Experience
We asked retired US Army colonel and JAPAN Forward contributor Archie Miyamoto for his reaction to the alleged May 14 audio leak. Colonel Miyamoto spent many years in Taiwan and the Republic of Korea, and served during the Vietnam War. He knows both East and Southeast Asia very well.
"The danger may be real, or it could be just a ploy to get the people in China's minds off the worsening economic problems in China," Colonel Miyamoto said.
"Also, it is very impractical to start an invasion of Taiwan, considering the world's reaction to Russia's invasion of Ukraine. On the other hand, they (China) may be thinking the US is in such an internal turmoil that the US is falling apart and would be unable to react to an invasion of Taiwan. There is some truth to that. Japan alone can't save Taiwan."
Colonel Miyamoto continues: "Taiwan has changed since the years I was there. While the Taiwanese people may feel more distant about the Mainland Chinese, they (the Taiwanese) are not as intense in their preparation to defend themselves as they once were. Without the US, there is little doubt China can take over Taiwan.
"However, because China and Taiwan are not connected by land, the price will be high. At present, Russia has its hands full with Ukraine, and most countries of the world will not look favorably on China's invasion of Taiwan."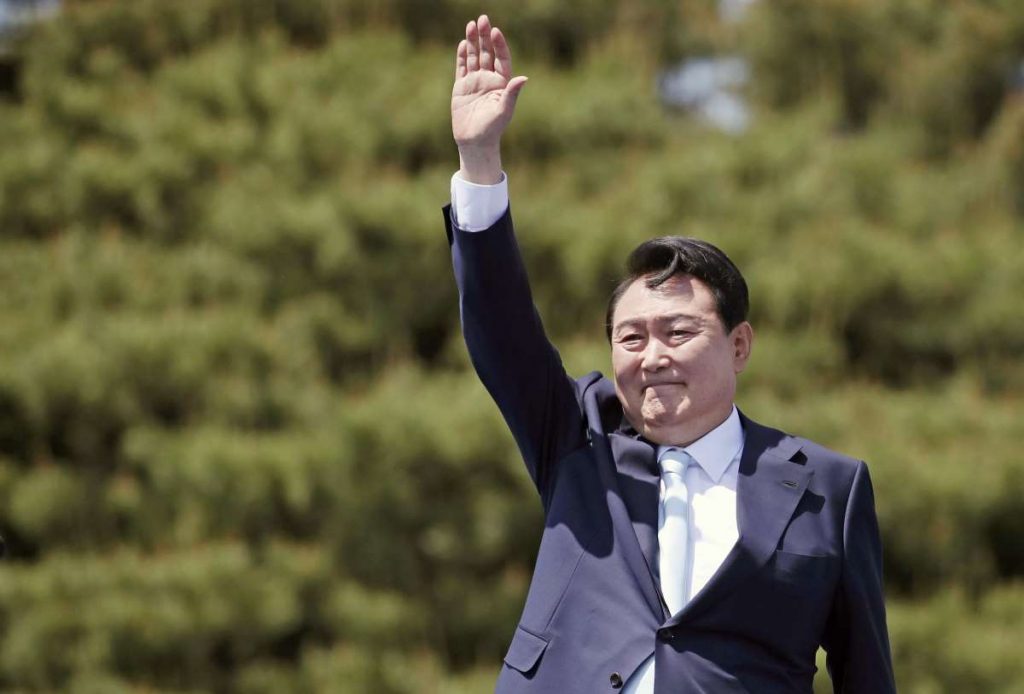 South Korea's Potential
Colonel Miyamoto mentioned the new Yoon Suk-yeol administration in South Korea and wondered how changes in the Republic of Korea might affect the current tensions in East Asia.
"I've been waiting for the new [South] Korean president to make his position on Japan," Colonel Miyamoto said.
"Perhaps the new president is wondering how close he can get to Japan without causing mass demonstrations against him by South Koreans. Things may have to get worse in Korea before South Koreans reach out to Japan.
"Up until recently," Colonel Miyamoto continued, "Japan was ready to help, but things really cooled off in the last few years. I'm watching for any indication of what the new president intends to do."
Preparing Japan's Response
At the April 21 symposium in Tokyo, many of the participants pointed out that Japan was not prepared to fight a war. Not only does Japan's imposed Constitution not even recognize the Japan Self-Defense Forces, but as former Prime Minister Shinzo Abe mentioned, Japan's defense spending is very low. Other speakers warned that Japan was vulnerable to cyberattacks. Tokyo has limited intelligence and command capabilities, as well.
If the leaked audio of the alleged May 14 military planning meeting in Guangdong is authentic, then an attack by the Chinese Communists against Taiwan may be imminent. In July of 2021, then-finance minister Taro Aso said publicly that a situation involving Taiwan would also involve Japan.
This is true. But is Japan ready for all-out war? If not, will Japan be ready by the time the opening salvos from the CCP begin to land on Taiwan?


RELATED:
Author: Jason Morgan
Jason Morgan is associate professor at Reitaku University in Kashiwa, Japan. Read other essays and interviews by Dr. Jason Morgan at this link.