Does India Still Have Doubts About China's Territorial Ambitions?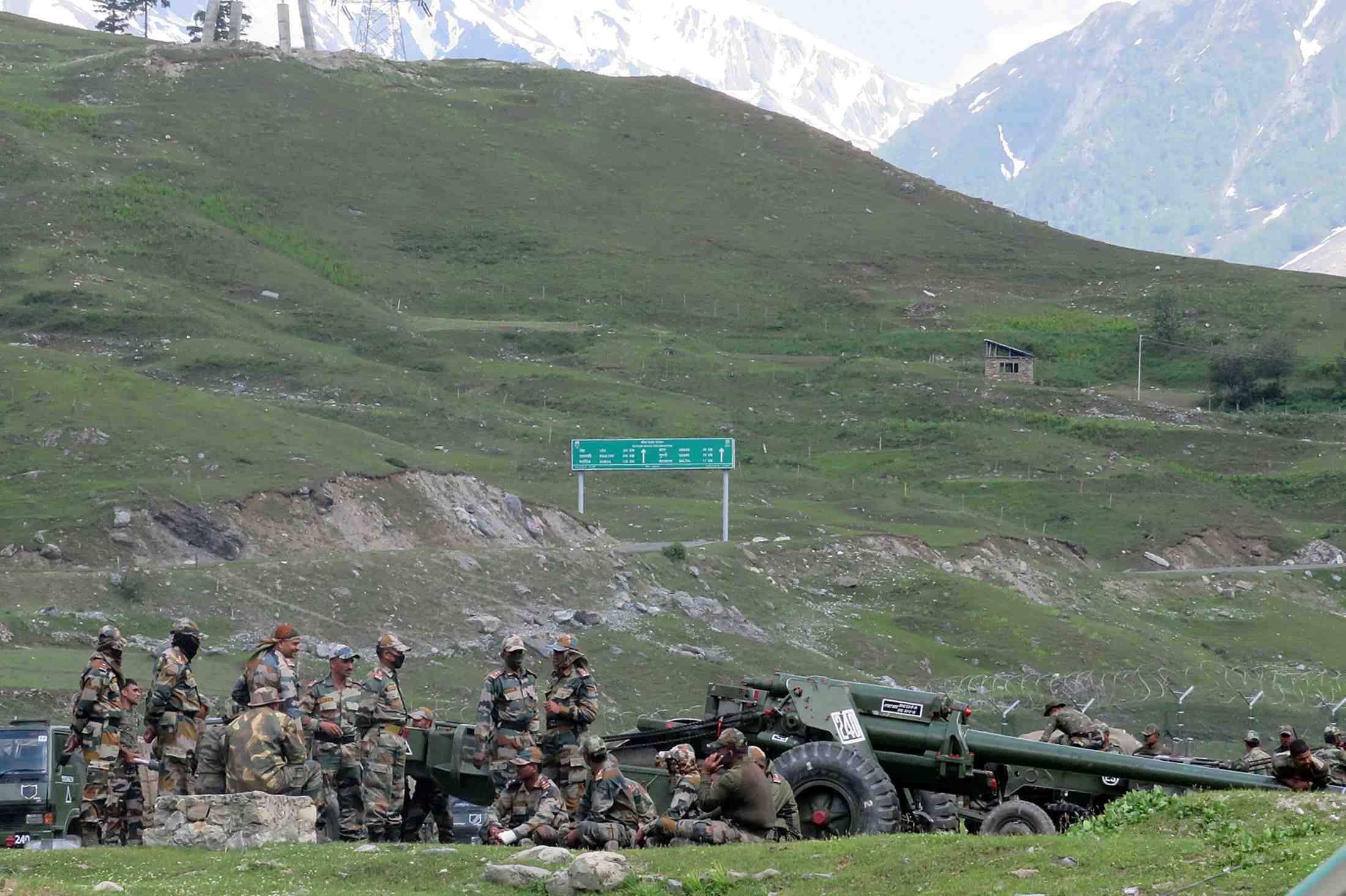 The night of June 15 crossing over to the 16th in India's eastern Ladakh border region changed a lot, permanently. It changed the basis of China-India relations. It changed the so-called belief that China's People's Liberation Army (PLA) is a professional army of the 21st century. It changed the perception that China's territorial expansionism had certain limitations. China's relations with India and Indians shall never be the same again in the wake of the unprecedented developments of the past week.
The barbaric and deadly clash in eastern Ladakh led to the killing of 20 Indian soldiers in the line of duty, including a colonel, the commanding officer of the battalion stationed there.
The Galwan Valley clash is the worst in nearly five decades along the border with China. India's external affairs minister said on-the-record to his Chinese counterpart that China's premeditated and planned action was directly responsible for the resultant violence and casualties. The PLA attacked Indian soldiers with iron rods and nail-studded clubs while unilaterally changing the status quo in this sector, which is situated at an altitude of 15,000 feet.
Image Credits: An image passed to BBC News by an Indian military official shows crude weapons purportedly used by Chinese forces in the fatal brawl.
On June 17, India's External Affairs Minister Dr. S. Jaishankar had a telephonic conversation with China's State Councillor and Foreign Minister Wang Yi, conveying India's protest in the strongest terms on the violent face-off in Galwan Valley. Jaishankar recalled that, at the meeting of senior Military Commanders held on June 6, an agreement was reached on de-escalation and disengagement along the Line of Actual Control (LAC) with ground commanders meeting regularly to implement this consensus. Despite consensus, China acted in a deceitful fashion and sought to erect a structure in the Galwan Valley on the Indian side of the LAC which reflected its intent to change the facts on the ground in violation of all agreements earlier to not change the status quo.
China's Response Highlights Its Territorial Revisionism
While India hoped for troops on both sides to abide by the bilateral agreements and protocols, while strictly respecting and observing the LAC, China's Foreign Ministry Spokesperson Zhao Lijian declared Galwan Valley as Chinese territory on June 18. This announcement was made despite assurances and agreement that the overall situation would be handled in a responsible manner and both sides would sincerely implement the disengagement understanding of June 6.
(RELATED STORY: Has China Created a 'Red Version' of its Border with India in Ladakh?)
It had also been agreed upon that neither side would take any action to escalate matters and, instead, ensure peace and tranquillity as per bilateral agreements and protocols. Yet in his June 18 comments, Zhao shockingly stated that "for many years" the Chinese border troops had been patrolling and on duty in this region.
Nothing could be further from the truth. The Indian Army on ground and Air Force had regularly been flying over the Galwan estuary. The maps show in unmistakable terms the LAC much to the east of the estuary.
Further, on June 19, Zhao Lijian pointed out China's view that the Galwan Valley is located on the "Chinese side of the LAC" in the west section of the China-India boundary.
Known globally to put forth dubious, unverified claims to territory, which does not belong to it by any standards, China has resorted to its old tactics yet again. China, the world's greatest revisionist power, redraws borders and creates new status quos in order to justify acts of brazen territorial aggression, be it in the South China Sea, and now in the Himalayan borderlands with India.
Current Events in Their Historical Context
In the January 1965 issue of Foreign Affairs, Samuel B. Griffith II, while referring to the civil war in Qing China, wrote, "Any lay estimate of current Communist Chinese military capabilities, or future potential, is likely at best to be but partially correct; at worst, flagrantly inaccurate." The national identity created through innumerable historical fictions only furthers Chinese national interest and consolidates dictatorial political leadership at home. And it is this national interest, which, in turn, determines Chinese aggressive foreign policy and state action.
Written more than 50 years ago, Griffith's assessment of China's military and its orientation holds ground even today. Xi Jinping has taken a page from Mao Zedong's playbook in "keeping the enemy in the dark about where and when [Chinese] forces will attack." Mao was fully in favor of launching a "just war if it contributed to the end of ensuring pre-dominance of the Party" and injecting national morale.
Being cornered globally for its most lethal export to date named the Wuhan virus, along with a crawling economy, internal political strife, and strategic rift with the United States, Xi Jinping and China have perhaps found a face saver.
China's sham of "upholding peace and stability in the border areas" and its "peaceful rise" slogan is out in the open. Beijing's endless status quo revisionism in all its existing territorial disputes, from the East China Sea to the South China Sea and now the Himalayan borderlands, are a loud message that 21st-century Asian political geography shall continue to be shaped, and reshaped, by Beijing's selective historical amnesia and cartographic subjectivity.
It is more than high time that India revisits its strategic choices. It is more than high time that India breaks the conventional ceiling and begins undertaking policy decisions that directly address Chinese policies and posturing in unambiguous terms.
Finally, it certainly is more than high time that India stops being guarded about its Quad membership as well as its equations with the U.S., Japan, Australia, and Vietnam.
RELATED ARTICLE: Galwan Valley Clashes Should Prompt India to Throw Out Its China Strategy
Author: Monika Chansoria
Dr. Monika Chansoria is a senior fellow at The Japan Institute of International Affairs in Tokyo and the author of five books on Asian security. The views expressed here are those of the author and do not necessarily reflect the policy or position of The Japan Institute of International Affairs or any other organization with which the author is affiliated.