Kishida Signs a Defense Pact with Britain to Counter the Threat from China
Japan's Prime Minister is consolidating relationships with Europe's leaders, including this defense pact with Britain, during a tour of G7 nations.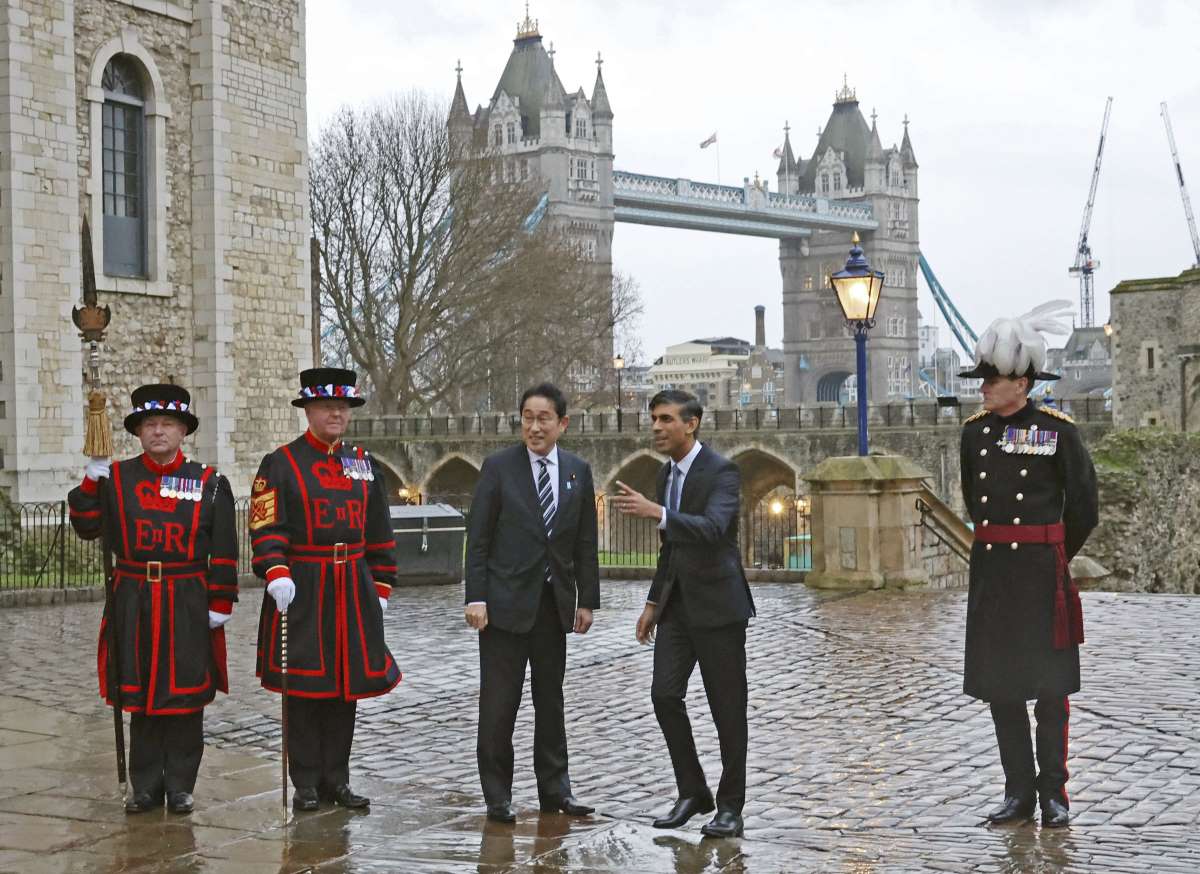 The Beefeaters at the Tower of London proudly showed Japan's Prime Minister a priceless suit of armor during his visit to Britain, which included signing a new defense pact.
A guide explained that the armor was made in 1610 and presented to King James I (aka King James VI of Scotland) by Shogun Tokugawa Hidetada.
The armor is kept inside the ancient fortress on the banks of the River Thames. Like the Crown Jewels - which will be used at the coronation ceremony of King Charles III later this year in 2023 - it is kept under constant guard.
An Invaluable Defense Pact
Mr Kishida and his British host, Rishi Sunak chose the Tower of London as the symbolic spot to sign a Reciprocal Access Agreement (RAA) on behalf of their respective nations.
This deal will allow the United Kingdom and Japan to deploy forces in one another's countries. It establishes rules about logistics and legal issues. Importantly, it lays the ground for increased joint military training and exchanges.
The pact follows the UK's integrated review in 2021 that recognizes the growing impact of China in the Indo-Pacific.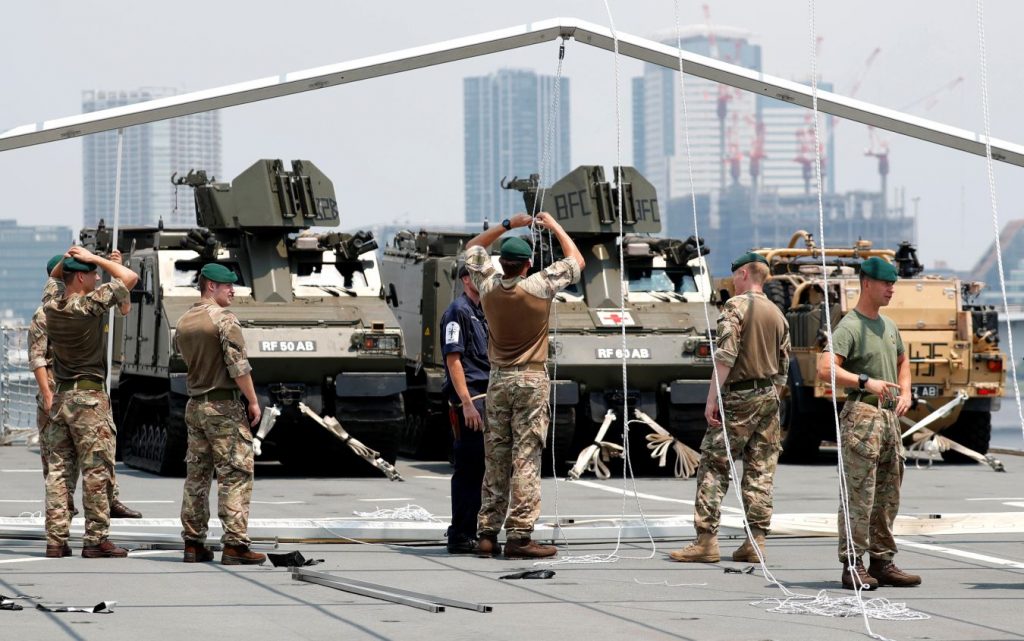 Marching Together
Japan's more assertive approach towards self-defense was emphasized in the national security strategy announced in December 2022. Alongside it was Mr Kishida's pledge to raise the defense budget.
A spokesperson for the British Army claims that military cooperation between the two countries is at its highest level since the Anglo-Japanese Alliance of 1902-1923. Notably, The Band of the Coldstream Guards has been a regular Asian visitor. For several decades it has been performing in Japan annually to packed concert halls. Its forays have been promoting Britain's soft power in the Far East.
More recently, Japanese and British troops have conducted joint training exercises in Japan. These are enabling an expansion of capabilities and expertise should they be needed to work together operationally in East Asia.
In November 2022, British and Japanese troops took part in a bilateral war game exercise called Exercise Vigilant Isles in Gunma prefecture in central Japan. Members of several artillery regiments worked closely with the Japanese Ground Self-Defense Force . Their purpose was "to develop operational tactics and to promote mutual understanding and trust," according to the British Army spokesperson.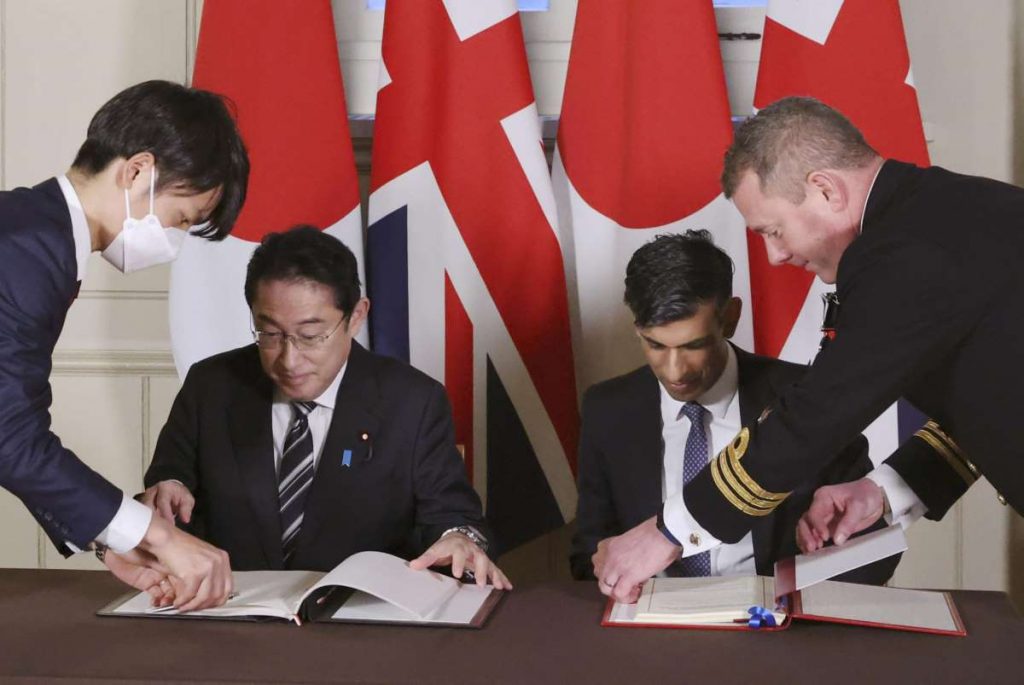 Defense Pact and Sunak's Support
Prime Minister Sunak said the deal signed in London would "cement the UK's commitment to the Indo-Pacific" and bolster economic security.
Mr Sunak said: "We have so much in common: a shared outlook on the world, a shared understanding of the threats and challenges we face, and a shared ambition to use our place in the world for global good, ensuring our countries prosper for generations to come."
Mr Kishida told reporters that the agreement "brings security cooperation between Japan and Britain to a new level."
He added: "I expect that moves to realize a free and open Indo-Pacific region will progress further."
Both Mr Kishida and Sunak welcomed a plan for Japan, Britain and Italy to jointly develop next-generation fighter jets. And they agreed to hold a 2+2 security meeting of their countries' foreign and defense ministers soon.
Mr Kishida's trip to London continued with talks at 10 Downing Street. During that conversation, the Japanese PM told Mr Sunak that he would warmly support Britain's application to join the Comprehensive and Progressive Agreement for Trans-Pacific Partnership (CPTPP). The trade bloc includes Japan, Canada, Mexico and Chile.
Both leaders agreed there is huge potential for growth across their economies.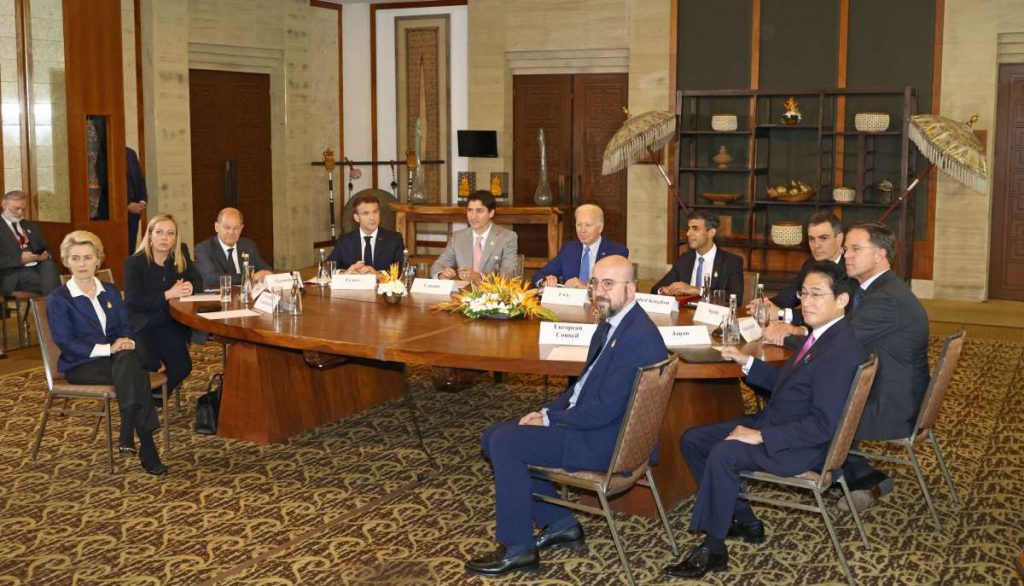 European Partnerships
Mr Kishida's visit to London was part of a whirlwind tour of G7 nations. It follows Japan's assumption of the presidency of the group at the start of 2023. He will host the G7 leaders for a summit in Hiroshima in May.
On Tuesday, Mr Kishida met with his Italian counterpart, Giorgia Meloni in Rome.
"We agreed to enhance our countries' cooperation further, in order to maintain and reinforce free and open international order based on the rule of law," Mr Kishida said at a joint press conference.
The Prime Minister also went to Paris for a meeting with President Emmanuel Macron at the Elysee Palace. Mr Kishida told Mr Macron that: "We will unite as the G7 to maintain and strengthen powerful sanctions against Russia and support for Ukraine."
Last Friday, Mr Kishida spoke to Ukraine's President Volodymyr Zelenskyy by phone. During their talk he pledged to continue Japan's support in the face of aggression from Russia.
Mr Kishida has told the other G7 leaders that "he resolutely rejects any unilateral attempt at changing the status quo by force." This is a reference to the threat posed to the security of the Indo-Pacific by China. He also said he abhors threats to use nuclear weapons and actual use of the weapons.
The prime minister's tour continues with visits to Ottawa and Washington.
RELATED:
Author: Duncan Bartlett
Read other articles and essays by regular JAPAN Forward contributor Mr Duncan Bartlett on our website.