PHOTOS | Anthropomorphic Sonic the Hedgehog and Other Visual Treats at TGS 2019 Cosplay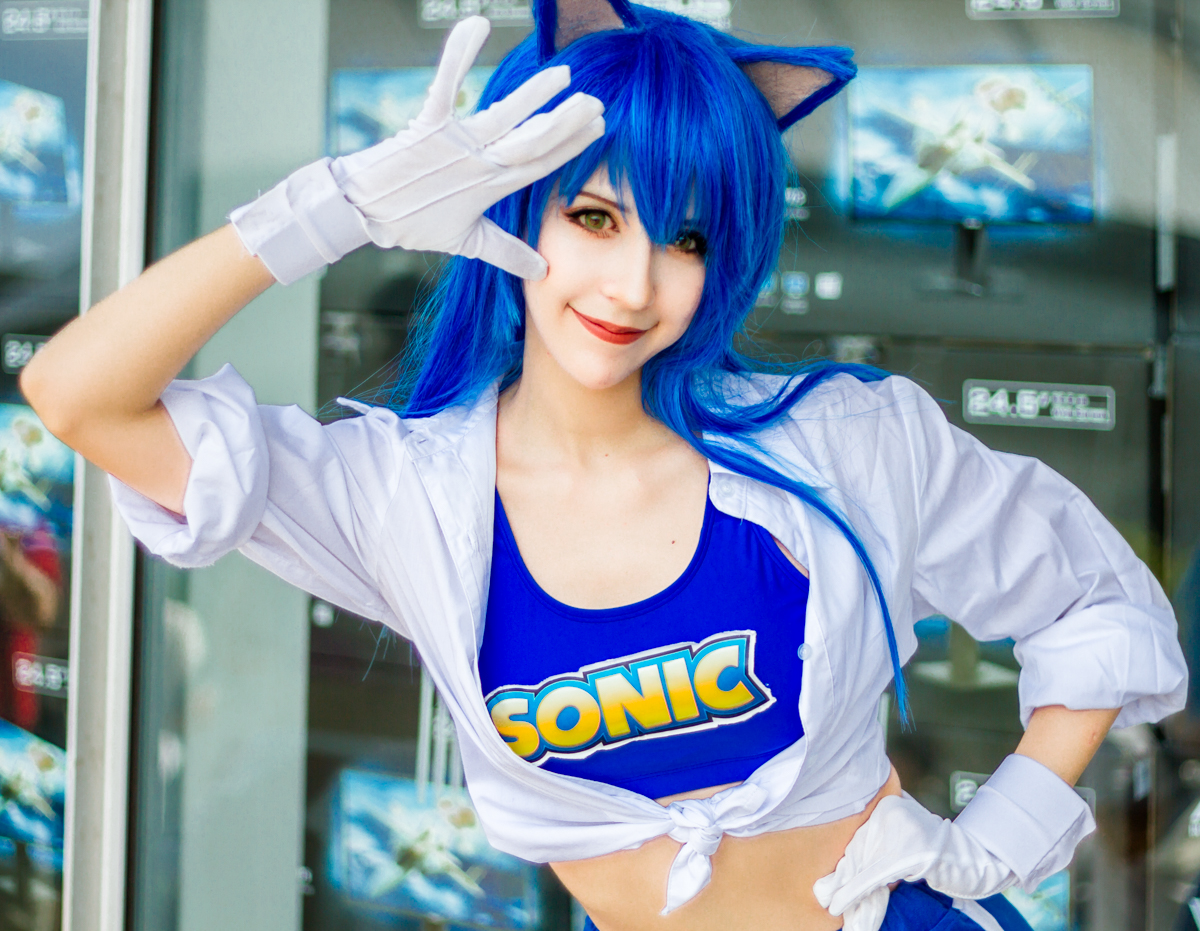 By Galileo Ferrari in Makuhari Messe, Chiba
Flaunting furry pointed ears, athletic bloomers, long blue hair with red runners to boot, and "fursonafied" by Liz (@lizcat_403), popular Sega game character Sonic the Hedgehog made an appearance at the 2019 Tokyo Game Show cosplay area on Saturday, September 14, drawing the attention of many onlookers.
The Tokyo Game Show (TGS) is an annual exhibition held in Makuhari Messe — ironically in Chiba. The four-day show brings together hundreds of thousands of people from around the world, as top gaming console makers and developers announce new releases and often world premiere news related to the industry.
At the 2019 event, over 1,300 game titles were featured from over 650 exhibitors, ranging from family-type games on various consoles to mobile gaming. There were more booths and stages in particular featuring eSports competitions broadcast live from the TGS.
As seen in the cosplay area of the event, the fandom in gaming culture can be very passionate. The intricate designs and sophisticated details in the costumes can easily go unnoticed, especially by a novice observer. But one thing that could easily be said is that cosplayers are highly devoted to their craft. They invest hours of their time and energy, assembling their creativity into a perfect costume for the show — and the results are remarkable.
It's also good to point out that games often feature more than one character in the story line, and it's always delightful to see multiple characters from one title on parade in the cosplay area. The ever-popular Square Enix series "Final Fantasy" is a fan favorite, with many cosplayers dressing up in solo of their revered warrior or forming a party of their strongest alliance. With each hero having their own style and essence, accessories, and color scheme, one must wonder how fans decide which champion to cosplay.
Other game titles that featured some very polished cosplay performances were "Fate Grand Order," "Street Fighter," "Zelda," and the "Mario Brothers" series. Some anime and manga crossover works were also spotted, namely from the "Dragonball" series, "One Piece," and "Pokemon" — all at the first Tokyo Game Show of the Reiwa era.