Top 25 JAPAN Forward Articles of 2018: 10-6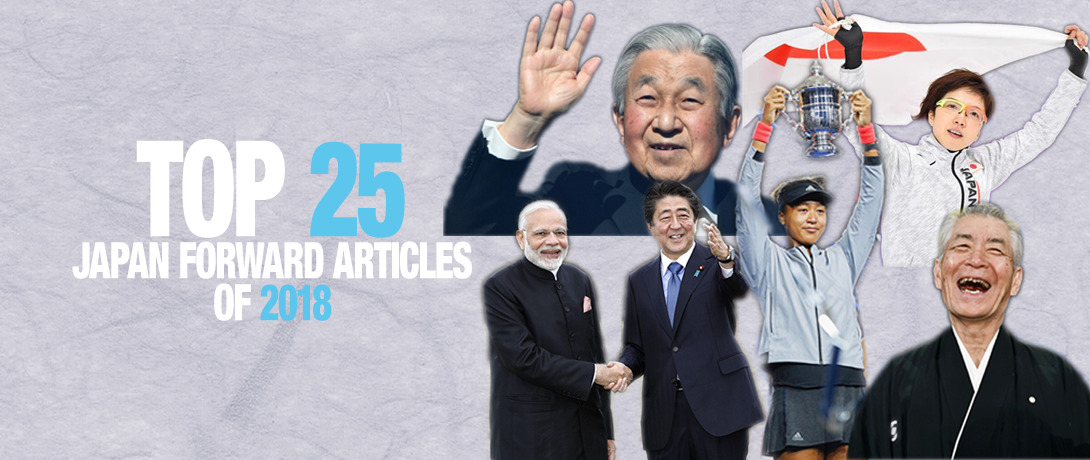 Happy New Year from JAPAN Forward! One week into 2019, we are sharing with you in a series the 25 most-read articles of the past 12 months.
This article highlights the fourth set, numbers 10 to 6 of the most popular articles of 2018.
25-21 | 20-16 | 15-11 | 10-6 | 5-1

10. PHOTO AND VIDEO: Here Are the Venues Being Built for Tokyo Olympics 2020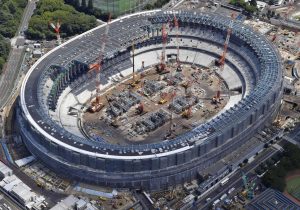 Ahead of the 2020 Tokyo Olympic and Paralympic Games, the Tokyo Metropolitan Government presented to the press on Tuesday, July 17, the four sites under construction that would host the athletic village in Chuo-ku.
9. PHOTO AND VIDEO: Japan High Schoolers' Energetic Performances at 11th Super Cup Dance-Off
The final competition for the 11th All-Japan High School Super Cup Dance-Off was held in Yokohama. Hosted by The Sankei Shimbun and sponsored by Acecook, the event picked the top high school dance team in Japan. Osaka's Doshisha Kori celebrated second consecutive victory of the grand prize for "big class."
8. Fog and Ferry Landscape Makes A Comeback in Mugen Valley, Fukushima, After Half A Century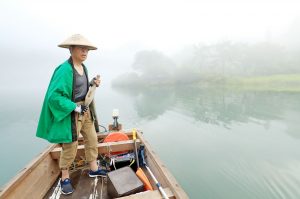 A ferry emerges from the mist, then is swallowed up again in the whiteness after a second. I couldn't help but hold my breath upon viewing this landscape resembling a sumi-e painting.
7. WATCH: Nara's Deer Gather to Hear the Notes of Beethoven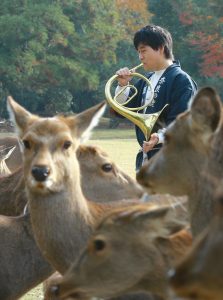 At this time of year, the parks of Nara host an unusual event called "Shikayose" — the "calling of the deer." This takes place every morning from December 1 to 14, excluding December 9. Be prepared for an unusual scene. As a man plays the French horn to the tune of Beethoven's Symphony No. 6, known as the "Pastoral Symphony," approximately 100 deer congregate as if being called by the classical music.
6. Japan Makes History: Hayabusa2 Spacecraft Lands Rovers on Moving Asteroid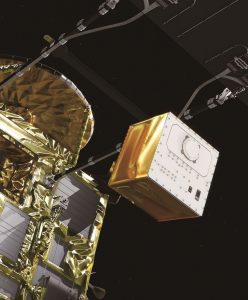 Achieving a first in international space exploration efforts, Japan landed two robots on Ryugu, a moving asteroid, on Saturday, September 22, its space agency confirmed.