Top 25 JAPAN Forward Articles of 2018: 15-11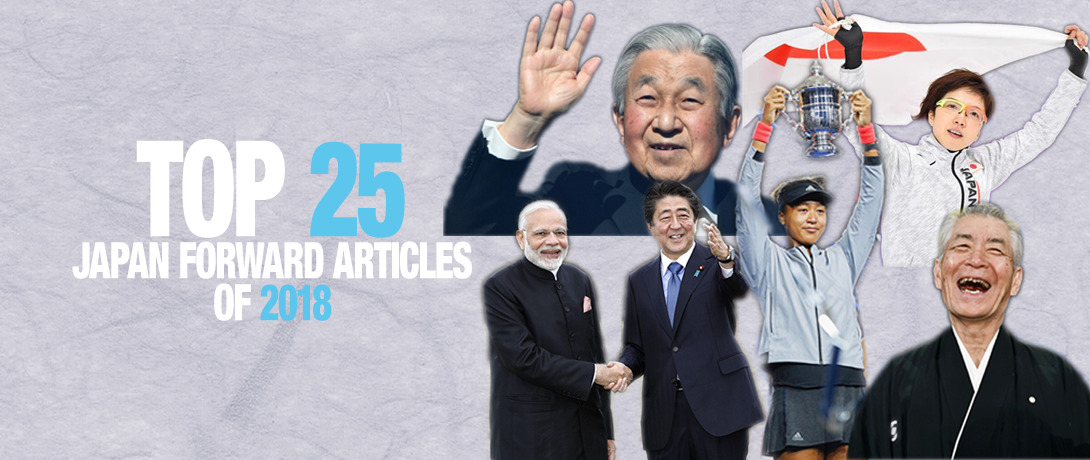 Happy New Year from JAPAN Forward! One week into 2019, we are sharing with you in a series the 25 most-read articles of the past 12 months.
This article highlights the third set, numbers 15 to 11 of the most popular articles of 2018.
25-21 | 20-16 | 15-11 | 10-6 | 5-1

15. The Art of Shinkansen: Bullet Trains in Japan
Artists from all over the world were asked to depict in a GIF various aspects of the Tokaido line, the train line which connects Tokyo to the port city of Osaka.
14. PHOTOS: Hello Kitty Shinkansen Starts Run!
The much-awaited Shinkansen featuring Sanrio's popular character Hello Kitty started its operation on Saturday, June 30, with hundreds of fans either going on board or sending it off. The train, operated by JR West, had eight cars and made daily round trips from Shin-Osaka to Hakata in the next three months.
13. Yasugi: City of Japanese Steel and Samurai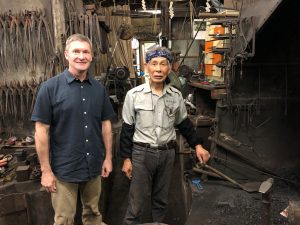 The city of Yasugi has a long history with Japanese steel. Hitachi Metalworks — co-sponsors of the Nittoho Tatara — also has a factory there.
12. Sophia University Team Wins UNIDOL 2018, Sankei's Girl Idol-Inspired Competition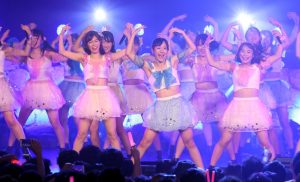 Idol culture — large girl groups dressed in identical outfits, singing and dancing to upbeat tunes — is no more astonishing in Japan than boy bands are in Europe and America. In this spirit, The Sankei Newspaper sponsors the biggest idol-inspired competition aimed at university students: "UNIDOL."
11. When Naomi Osaka Told Serena Williams, 'I Love You'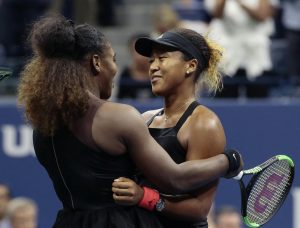 The words "I love you" articulated by tennis champion Naomi Osaka and former heavyweight world champion Larry Holmes were different in fields of competition, age, and gender, but the sentiment is the same — conveying respect, yearning, and nostalgia.