Tsai Ing-wen Asks Japan to Take Decisive Step Toward Joint Defense vs 'China Threat'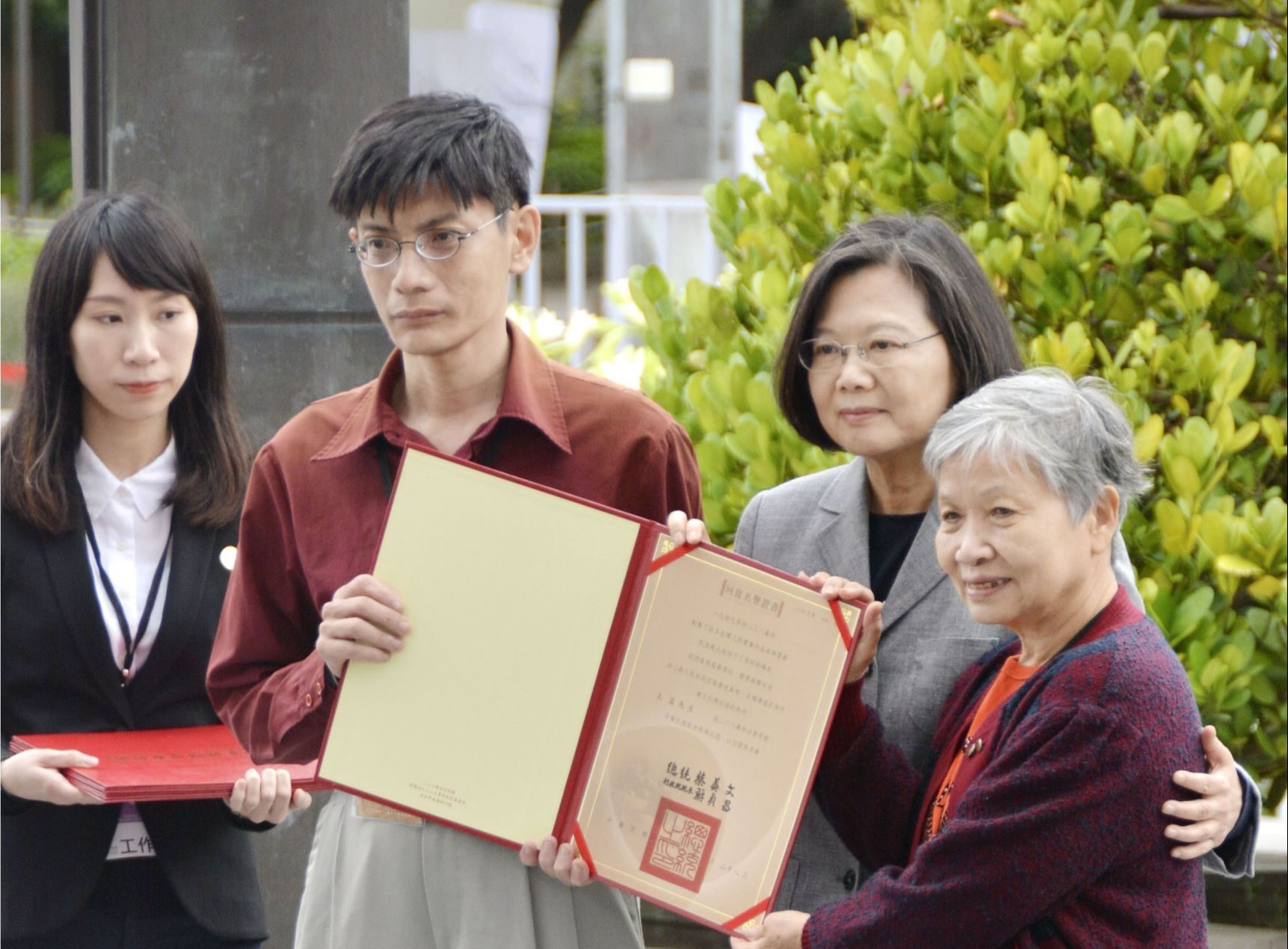 On Thursday, February 28, in Taipei, Taiwanese President Tsai Ing-wen had to hurry back to her office for an interview with The Sankei Shimbun and JAPAN Forward. The interview immediately followed a memorial service commemorating the February 28 Massacre – an incident that occurred in February 1947 when the Kuomintang's National Revolutionary Army slaughtered native residents of Taiwan after entering the country at the end of World War II.
It has been 72 years since that tragedy, when the freedom-loving people of Taiwan were overwhelmed and oppressed by a dictatorial regime.
In her "deeply meaningful" interview, Ms. Tsai reiterated the "importance of Taiwan sharing universal values with the world," and the "threat from China," which aims to swallow up Taiwan's existence.
Recently China's Secretary Xi Jinping has been building pressure for political unification with Taiwan as he pursues the "one country, two systems" strategy currently being applied to Hong Kong. The pressure has been particularly strong since last November's local elections in Taiwan, when the pro-independence Democratic Progressive Party suffered a crushing defeat against the opposition Kuomintang Party.
"We will absolutely not allow it," said President Tsai, conveying Taiwan's unwavering intentions to remain independent of China to the international community.
Yet there is also an apologetic tone underlying her firm expressions. President Tsai suggested that her supporters have been alienated and she was served with an electoral defeat because of her inability to repel the Chinese threat.
President Tsai faces the twin crises of tension in cross-strait relations and dropping support levels at home. But there are new opportunities for Taiwan as well.
After years of oscillating equilibrium and tension, this is the greatest turning point for the U.S.-China-Taiwan triangle since the end of the Cold War. Perhaps President Tsai's interview with The Sankei Shimbun and JAPAN Forward reflects an awareness of this.
Speaking clearly and deliberately throughout the interview, Ms. Tsai articulated her views in a number of areas. Among those, her reference to Taiwan's "geopolitical role" stands out. Together with Japan's southwest islands, Taiwan is part of the chain of islands that is the most strategically important place for countering the Chinese navy.
"We stand in China's gateway to the Pacific," she said.
The burden of that location is ever greater under America and China's "new Cold War."
Accordingly, last March the Trump administration signed into law the Taiwan Travel Act, which enables high-level American and Taiwanese officials to visit each other's countries. President Trump also has given the go-ahead for assistance from U.S. entities in the development of an indigenous Taiwanese submarine. And, the United States Navy has been raising the presence of its fleet in the Taiwan Strait.
President Tsai realizes it is the job of our political leaders to take advantage of opportunities. Moreover, she shows a will to realize future meetings between heads of state through the "build-up" of dialogue efforts with the United States.
Japan, too, should choose its words carefully and build a framework for dialogue on security with Taiwan.
We cannot allow freedom of speech and other democratic institutions to be undermined by "new kinds of non-military threats," such as cyberwarfare, Ms. Tsai said. Appealing to a shared sense of crisis, she urged a hesitant Japan to take the next steps forward.
(Click here to read the exclusive interview article in JAPAN Forward.)
(Click here to read the original article in Japanese.)
Click here and here to read an interview with former President Chen Shui-bian related to this subject.
Author: Hiroo Watanabe, head of the Foreign News Department, The Sankei Shimbun