'Tatara Watetsu': Japanese Town Revives Traditional Steel Production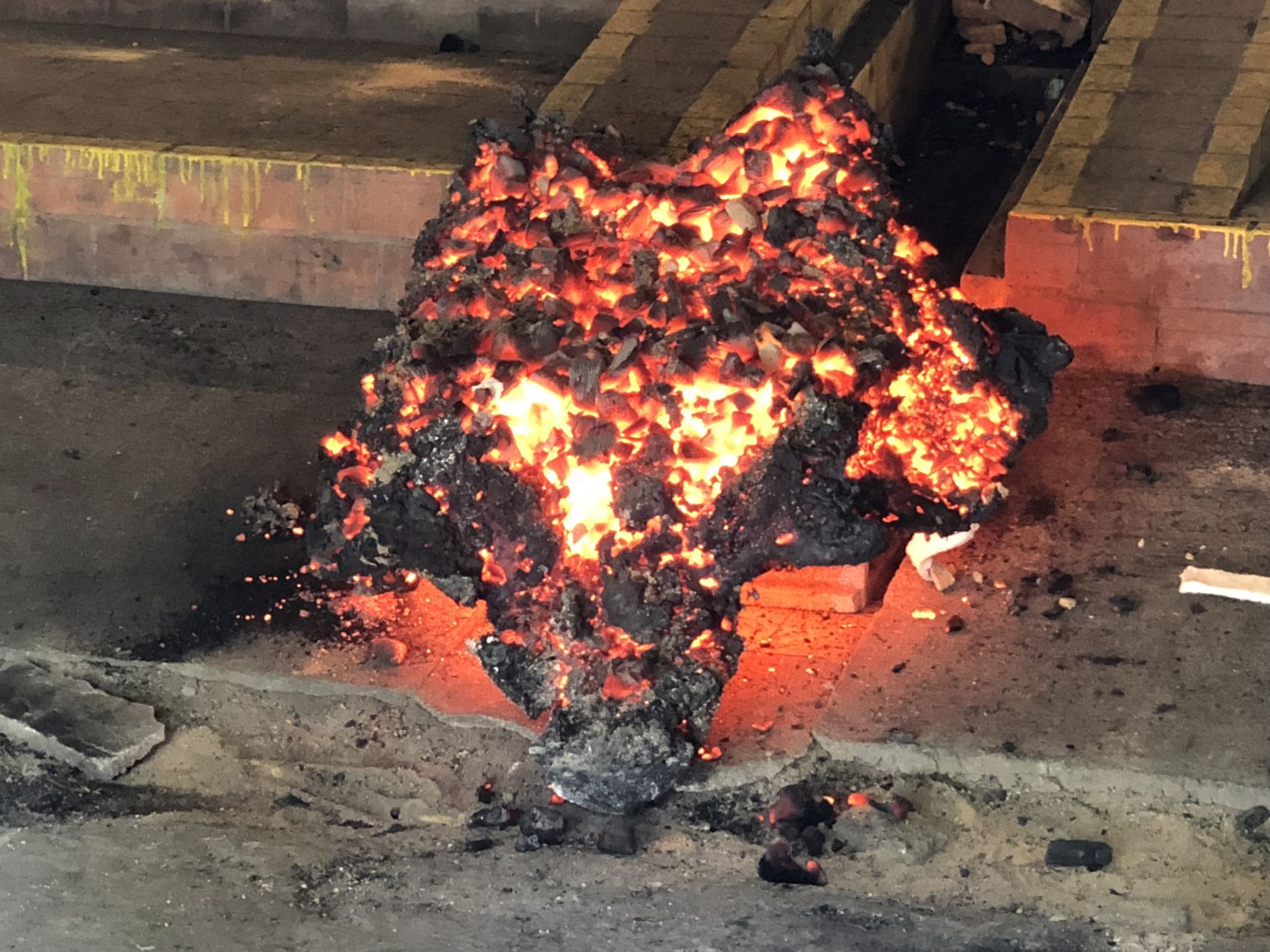 The revival of the tatara method of traditional steel production has begun!
A new era in traditional Japanese steel (watetsu) manufacturing has been established by a family with a long history in the tatara method of iron and steel making. This introduces the Japanese tradition of iron and steel manufacturing through a new era using a hybrid of traditional materials and techniques and of modern science and technology.
This modern tatara is open to the public. It also accepts applications from interested parties to take part in the process. In addition, tatara-related products can be purchased from their newly-opened store in Yoshida-cho, Unnan city, Shimane prefecture.
The Era of Shin Watetsu Steelmaking
This is the dawning of a new era in watetsu production. As this is a modern method and a new era in traditional steelmaking, I would like to refer to the iron and steel produced there as shin-watetsu (new watetsu) to differentiate it from the tamahagane produced at the tatara run by the Society for the Preservation of Japanese Art Swords (NBTHK).
The town of Yoshida-cho is right in the heart of the origin of mythology and steel making legends of Japan.
It is very close to several tourist spots that are related to the story of the deity Sussano and his mighty battle with the eight-headed, eight-tailed dragon-serpent, the Yamata no Orochi. Nearby is the beautiful sand iron-rich Hii river, down which it is said that the blood of the Yamata no Orochi flowed. There is also a cove that is said to have been where the serpent resided. Another nearby area, Kusa-Makura (grass pillow), is said to be where it slept.
Choemon Tanabe (Masataka, 38) is the 25th-generation head of his family. The Tanabes were one of the main producers of watetsu — which also includes tamahagane — in the San'in region during the Edo period.
In fact, their last active tatara, called Sugaya Tatara, is still intact and a major tourist attraction in the area. However, as it was designated an Important Cultural Property by the Agency of Cultural Affairs, it is not allowed to be used due to the high risk of fire.
Therefore, Choemon Tanabe decided to construct a new building that very much resembles the original.
Blending Traditional Techniques and Modern Science
The new tatara, on the grounds of the future Science Museum of Iron, incorporates the old techniques of smelting iron sand in a charcoal-fueled clay furnace, except now with the additional help of modern science and technology. In place of the traditional Japanese push-pull bellows that create the impression that the tatara is breathing, air is pumped into the furnace via modern hoses by a regulated airflow. These keep the flames at a certain level, giving greater control over the temperature.
The tatara furnace has a modern resistant brick base, and instead of the two-meter-deep underground brick cavern moisture removal system using layers of charcoal, it now has a foundation of modern carbon bricks.
Reviving the Practice of Traditional Steelmaking
Until now, there was only one remaining active tatara. It is run in coordination by the Agency for Cultural Affairs and the Society for the Preservation of Japanese Art Swords, and sponsored by Hitachi Metals.
However, even though that tatara is a designated an Intangible Cultural Heritage, it only operates once a year, a few cycles at a time, and is not open to the general public. Additionally, the iron and steel produced there, much to the chagrin of other traditional Japanese steel craftsmen, is only available to licensed swordsmiths around Japan.
When asked if his new tatara was for everyone other than swordsmiths, Choemon Tanabe said: "No, I would be happy if swordsmiths also used our shin-watetsu. It was my family's tradition for many generations as major watetsu producers, I simply want to continue that tradition. The shin-watetsu is available to all craftsmen. For example, in our store we also have other products like golf clubs that have shin-watetsu included in them."
Currently, there is a growing movement for the revitalization of tatara iron and steel making. Several organizations are actively trying to develop new ways to introduce traditional Japanese steel into daily life.
Public and Political Awareness, Preserving Tradition
Recently, a small group of politicians has also become aware of the plight of tatara-produced metals, calling for assistance from the government.
There is also a call for watetsu to be made available to other Japanese metal craftsmen, in addition to licensed swordsmiths, to maintain certain aspects of Japanese culture. A recent summit in Shimane saw many traditional kitchen knife makers from Niigata prefecture in attendance, welcoming the opening of the new tatara and ready to actively promote it as an extension of traditional culture.
The new tatara also will be available to the public in addition to providing traditional Japanese steel in the form of shin-watetsu to all types of Japanese metal craftsmen. Not only can visitors watch, but those who apply in advance can also experience tradition steel manufacture first hand. It is a new opportunity to share the beauty and culture of Japanese steel with the world.
The organizers are open to inquiries from foreign media wishing to learn more about the Tanabe family and Japanese steel making culture. The picturesque town of Yoshida-cho also has several other attractions, such as the Historical Museum of Iron.
Click here for further details on how to visit, or apply to take part.
At the moment, the form is in Japanese, but the reply will be in English.
Author: Paul Martin
Click the links below to read the author's series on Japanese sword steelmaking - Traveling the San'in
January 22, 2018 Part 1: Orochi and the Mythical Origins of the Sword
February 3, 2018 Part 2: Oku-izumo's Annual Sword Steelmaking Begins
March 18, 2018 Part 3: Japanese Swords: 'Tatara,' – the Traditional Iron and Steel Culture of the San'in
May 29, 2018 Part 4: San'in Travels: Oki-no-Shima and the Exiled Swordsmith Emperor Gotoba
And for other articles on Japanese swords by Paul Martin

:
November 28, 2018: Help Bring Home the Sanchomo – A National Treasure Sword of Japan
November 16, 2018: Muramasa Dagger Given by Vladimir Putin to Shinzo Abe on Public Display November 16-18
October 14, 2018: Swords of Kyoto – A Special Exhibition of Master Craftsmanship from an Elegant Culture
Sept 17, 2018 Yasugi: City of Japanese Steel and Samurai
January 23, 2018: Precious Sword Discovered in Ceiling at Kasuga Taisha Restored
December 16, 2017: As Sign of Goodwill, President Putin Returns Swords to Japan
October 27, 2017: Sword Fittings of the Mitsumura Collection On Exhibit November 3 to December 17
September 23, 2017: Japanese Swords Fittings Showcase the Beauty of Impermanence
July 25, 2017: The Changes in the Shape of the Japanese Sword
April 7, 2017: The Sword and its Importance in Japanese Culture
February 16, 2017: Seikaido Bunko Art Exhibition: Perfect Guide to the Japanese Sword
January 24, 2017: Introducing the New Column: The Secrets of the Japanese Sword