Top 25 JAPAN Forward Reader's Favorites of 2019: 10-6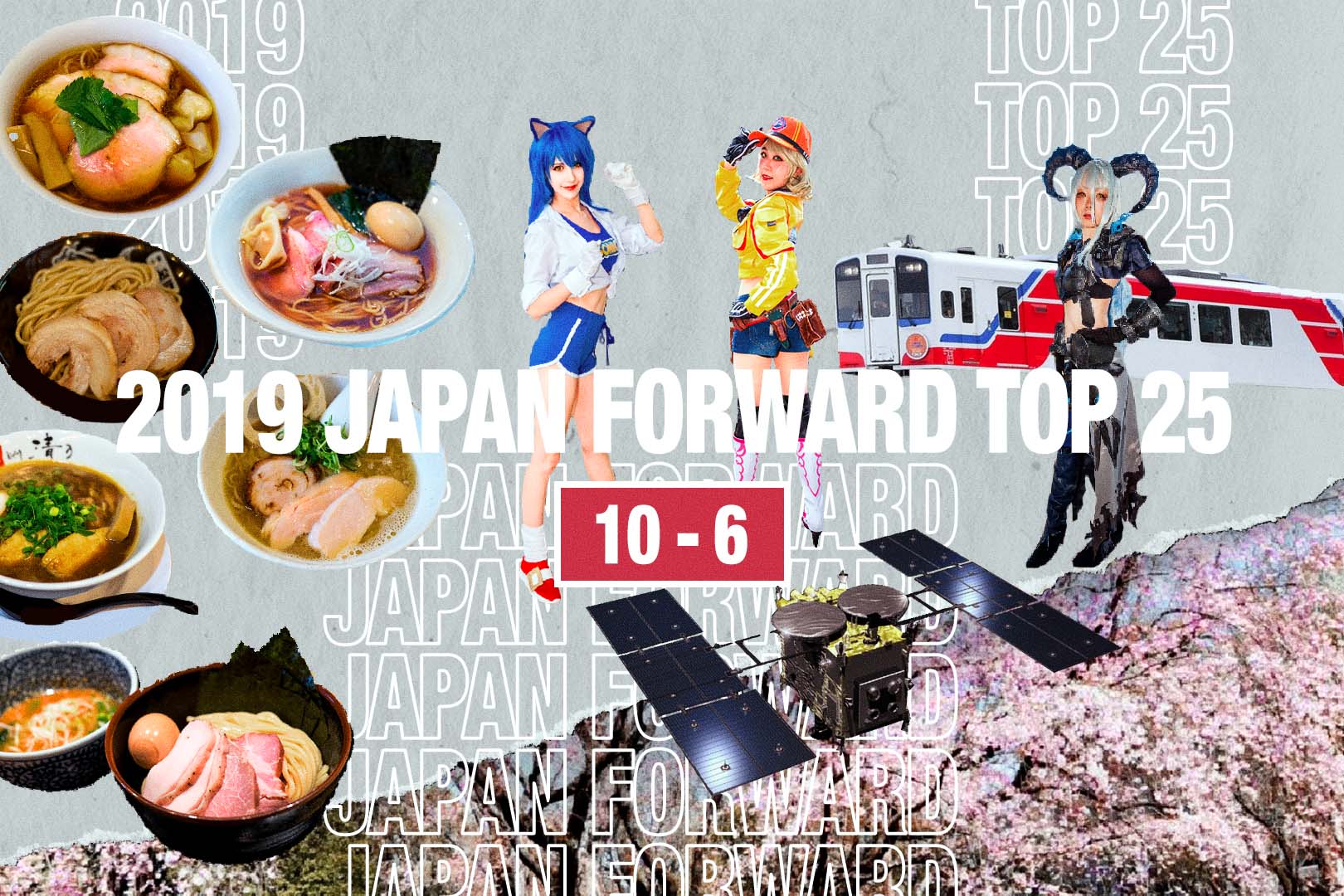 Thanks to you, our dear readers, JAPAN Forward reached new milestones in monthly and daily readerships in 2019.
Millions of users around the world followed our breaking news coverage; got their sports and entertainment updates from us; made culture and lifestyle discoveries alongside our writers; and gained insights into political, security, economic, and historical issues courtesy of our contributing analysts.
From stories of the samurai spirit of Fukushima, to the heartbreaking disasters that changed Japan, and of course, technological advances that excited all of us, our 2019 JAPAN Forward Top 25 highlights the stories that best gave readers a unique understanding of the real issues, real voices, and the real Japan in 2019.
This article highlights the fourth set of five, numbers 15 to 11 of the most popular articles of 2019.
25 - 21 | 20 - 16 | 15 - 11 | 10 - 6 | 5 - 1
Flaunting furry pointed ears, athletic bloomers, long blue hair with red runners to boot, and "fursonafied" by Liz (@lizcat_403), popular Sega game character Sonic the Hedgehog made an appearance at the 2019 Tokyo Game Show cosplay area on Saturday, September 14, drawing the attention of many onlookers.
Related:
Cosplay Fashion Show, Star Wars Fan Awards Steal the Spotlight at Tokyo Comic Con 2019
Cosplay at TGS 2019: Norman Reedus, Final Fantasy, and Infinite Ways of Self-Expression
On March 23, the Rias Line in Iwate Prefecture resumed normal operations for the first time since 2011. Located in Tohoku, the northeastern region of Japan hit hard by the earthquake and tsunami of March 11, 2011, the rail line is the latest infrastructure to showcase how the region has bounced back from the devastation.
The Japanese space agency announced on Friday morning, February 22, that its spacecraft Hayabusa2 — whose mission is to help unlock the secrets of life in our solar system — had achieved a bullseye landing on the asteroid Ryugu, 300 million kilometers (186 million miles) from Earth.
This year's bloom was 7 days earlier than the average year, but 3 days later than in 2018.
JAPAN Forward has created its own list of suggested sakura viewing sites where both visitors and locals can partake in the beauty of the blossoms, commonly known as o-hanami, the iconic symbol of spring.
Related:
2019 Cherry Blossom Viewing Guide
The 2019 awards have been announced and, although no ramen shops were given gold or silver, six were awarded the bronze.
To put this in perspective, sushi has 90 shops with a ranking above four. For a ramen shop to be put alongside great kaiseki or French cooking is a huge honor.