Yoshihide Suga Reveals ¥170 Billion Yen Japanese Aid to Help World Fight COVID-19 in First UN Speech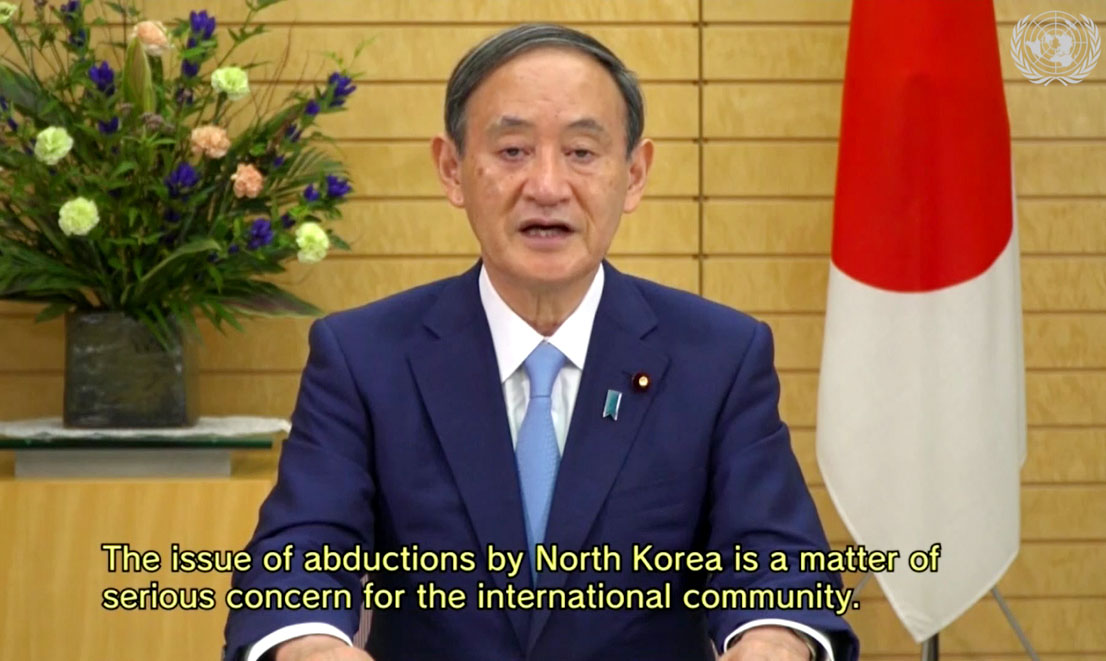 Prime Minister Yoshihide Suga delivered his first address to the U.N. General Assembly on September 26 (Japan time), in which he announced that Japan has provided foreign aid of ¥170 billion JPY ($1.54 billion USD) to medical and health sectors in developing nations in the fight against COVID-19.
In a speech lasting just over 11 minutes, Suga went on to add that Japan is offering support loans of up to ¥500 billion JPY ($4.5 billion USD) over a 2-year period, to help revitalize economic activity in developing countries.
The new prime minister also stated that he is willing to meet with North Korean leader Kim Jong Un, in an attempt to resolve the issue of abductions by North Korea.
Suga's address was delivered via a prerecorded video. It was his first speech to the international diplomatic community since becoming Japan's leader earlier this month.
"We must not allow challenges against the rule of law," the new prime minister said, with China's aggressive marine advances in the East and South China Sea in mind. Suga also explained that his Cabinet intends to keep promoting ex-leader Shinzo Abe's "Free and Open Indo-Pacific" strategy.
"As the new prime minister of Japan, I am ready to meet with Chairman Kim Jong Un without any conditions," Suga stated, after mentioning that parents of victims abducted by North Korea have passed away this year.
Commenting on the Tokyo Olympics and Paralympics, the new leader expressed his determination to host the event, saying the Games would be "proof that humanity has defeated the pandemic." Suga added, "I will continue to spare no effort in order to welcome you to a Games that are safe and secure."
PM Suga's pre-recorded address can be viewed here with English translation and here in its original Japanese, both on the Ministry of Foreign Affairs website.
RELATED READS:
(Click here to read a related article in Japanese)
Author: The Sankei Shimbun