China is Helping North Korea Dodge U.N. Sanctions, and This Has to Stop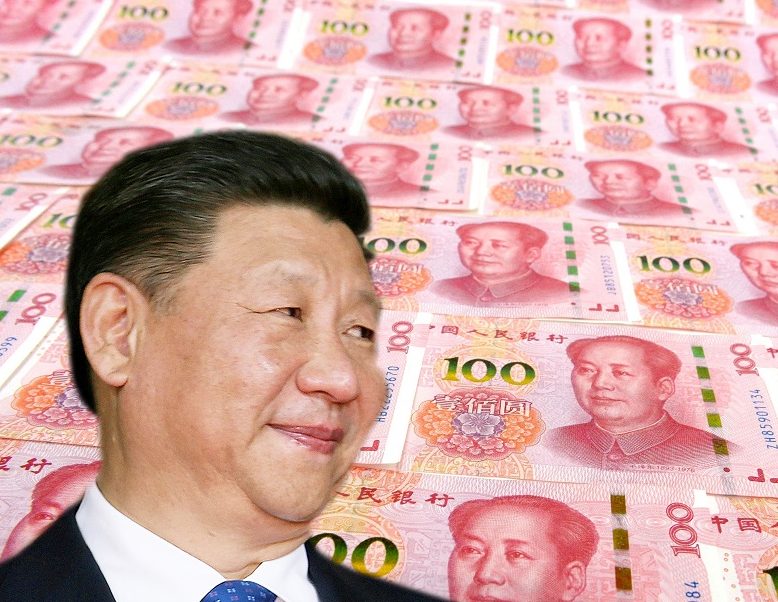 Efforts to solve the North Korea nuclear and abduction issues are at a standstill. One reason for this impasse is that China is using a back door to provide economic assistance to Pyongyang.
Beijing is bailing out the Kim Jong Un regime from the dire straits it was in due to the drying up of foreign currency under United Nations-imposed sanctions. By allowing more than one million Chinese tourists a year to visit North Korea and freely spend Chinese currency there, the Chinese government is effectively engaged in sanction-busting. (RELATED ARTICLE: Why the U.S. Should Not Depend on China to Sanction North Korea)
In 2017, in response to repeated North Korean nuclear tests and firing of ballistic missiles, the UN Security Council adopted harsh economic sanctions at the behest of the United States. As a result, the value of North Korean exports plummeted from $2.8 billion USD in 2016 to a mere $300 million in 2018.
Impact on the Distribution of Rationed Goods
According to reports from inside North Korea, the distribution of rationed goods to members of the ruling party, government, and security organs has been greatly curtailed since 2018. Currently they are only being supplied with tobacco, oil, and some kinds of meat.
In outlying regions of the country, distribution of rationed goods to the national security agencies has been limited to key officials, with allotments for their families eliminated. As a result, these hard-up officials have started appealing for bribes to the very families of defectors to South Korea whom they kept under strict surveillance previously.
In other words, these North Korean public security officials want the defectors' family members to serve as go-betweens to establish a pipeline to the South.
Holiday Presents and Other Benefits of the Recent Past
In the past, high officials of the ruling Workers' Party of Korea and division commanders and above from the military were able to use credit cards to purchase between $500 and $1,500 USD worth of scarce merchandise at special foreign exchange stores. However, use of these cards was terminated in late 2017, according to reports. The drying up of foreign currency in North Korea began when the tougher UN sanctions were imposed in November 2017.
It has been the custom in North Korea for Kim Jong Un to distribute presents on holidays, including the birthdays of his grandfather Kim Il Sung and father Kim Jong Il. But instead of imported goods, these presents now usually take the form of food or other domestic products. And when the presents are goods such as Swiss or Chinese-made wristwatches, luxury sunglasses, refrigerators, or other electrical appliances, they reportedly come from existing inventories rather than fresh imports that would require the expenditure of precious foreign currency.
Pyongyang's New Source of Foreign Currency
One of the reasons Kim Jong Un has been able to avoid concessions to Washington or Tokyo despite the foreign exchange crunch is that he is receiving generous assistance from Beijing. Avoiding direct violation of sanctions, Chinese tourists are providing Pyongyang with a foreign exchange windfall. According to official Chinese statistics, the number of Chinese visiting North Korea leaped by 50% between 2017 and 2018, from 800,000 to 1.2 million. Nor has the tide turned in 2019, as it is said that the wait times for reservations at North Korean hotels regularly top two months.
Sources say that when the North Korean government agencies involved are asked why Chinese tourists are so keen to visit the country, they cite three reasons: beautiful scenery, warm-hearted people, and delicious cuisine. Does it make any sense that the North Korean government should be pleading to the world for food assistance to deal with famine even as it provides "delicious cuisine" to 1.2 million Chinese tourists? If they have enough food to fill the bellies of tourists, then humanitarian food assistance should be terminated.
Use of Renminbi in North Korea Also Suits China's Needs
Another important reason why Chinese tourists are flocking to North Korea is the fact that they can use their own renminbi currency there.
At the country's informal sector changmadang markets, the local currency (North Korean won) can only be used to purchase such staples as green onions or bean curd. If you want to buy a pair of shoes or clothes, you have to pay with a hard currency such as the U.S. dollar or the euro. Recently, though, North Korea is increasingly becoming an economic dependency of China.
Since China also is troubled by a lack of foreign currency, it limits the amount of foreign currency its citizens can take abroad. However, there is no need to convert renminbi to the local currency for travel to North Korea. Chinese currency is readily accepted and travel there becomes a bargain.
In fact, North Korea is the only foreign country where renminbi travel is possible. Moreover, the existence of casinos in the port cities of Rajin and Sonbong, in the Rason Special Economic Zone in the northeast of the country bordering Russia and China, means that Chinese gamblers can indulge their passion without going all the way to Macau. And they can do it with renminbi to boot.
Pyongyang Becomes Sin City
Sources also say that when night falls in Pyongyang, all kinds of hedonistic pleasures are made available to flush foreign visitors. For a small bribe, a visitor's "minder" can be made to disappear, and the tourist can take one of the karaoke establishment girls back to his room.
Since wages are so low in the country, naturally the fee charged by the girl is also low. And everything is paid for in renminbi. So happy are Chinese visitors with this arrangement that there are numerous repeat visitors.
In Pyongyang, Chinese have also joined hands with newly affluent North Koreans to build a new complex. In the basement is a karaoke shop; on the first floor, a café; on the second floor, a sauna; and on the third floor, a luxury restaurant.
The Gap in U.N. Sanctions
Thanks to such infusions of Chinese money, the Kim Jong Un regime has been able to earn a certain amount of foreign currency. At the same time, the U.N. sanctions do not specifically target tourism.
Beijing has been making a mockery of the international community and harsh U.N. sanctions. Despite the broad international cooperation in imposing sanctions to stop Pyongyang from gaining the currency it requires to finance its missile launches and nuclear weapons program, Pyongyang has found a generous alternative in the legions of tourists China has sent to North Korea.
In addition, according to informed circles, the Chinese Communist Party (CCP) is using subsidies to tour operators to encourage bargain travel packages to North Korea.
One China watcher explained that these subsidies employ a clever strategy rather than cash. Travel to Taiwan is very popular among Chinese tourists, but Beijing has restricted travel to the island because it wants to put pressure on the Taiwan government. At the same time, there appears to be a framework in place whereby permission for tours to Taiwan can be authorized.
Under the scheme, if a tour operator manages to send a certain number of tourists to North Korea, it can receive permission to conduct Taiwan tours. Travel agencies make their money with the popular leisure travel to Taiwan, so they cooperate and the North Korean tours are discounted, with the lucrative Taiwan trips in mind.
By circumventing the U.N. sanctions, the CCP is enabling Pyongyang's continued violation of international norms, missile and nuclear development, and illegal detainment of abductees. Japan and the United States must jointly move to stop Beijing's de facto sanction-busting.
Author: Tsutomu Nishioka
Tsutomu Nishioka is a professor at the Institute of Moralogy and a guest professor at Reitaku University.