The Time to Act is Now: Bring Home Megumi and All North Korean Abduction Victims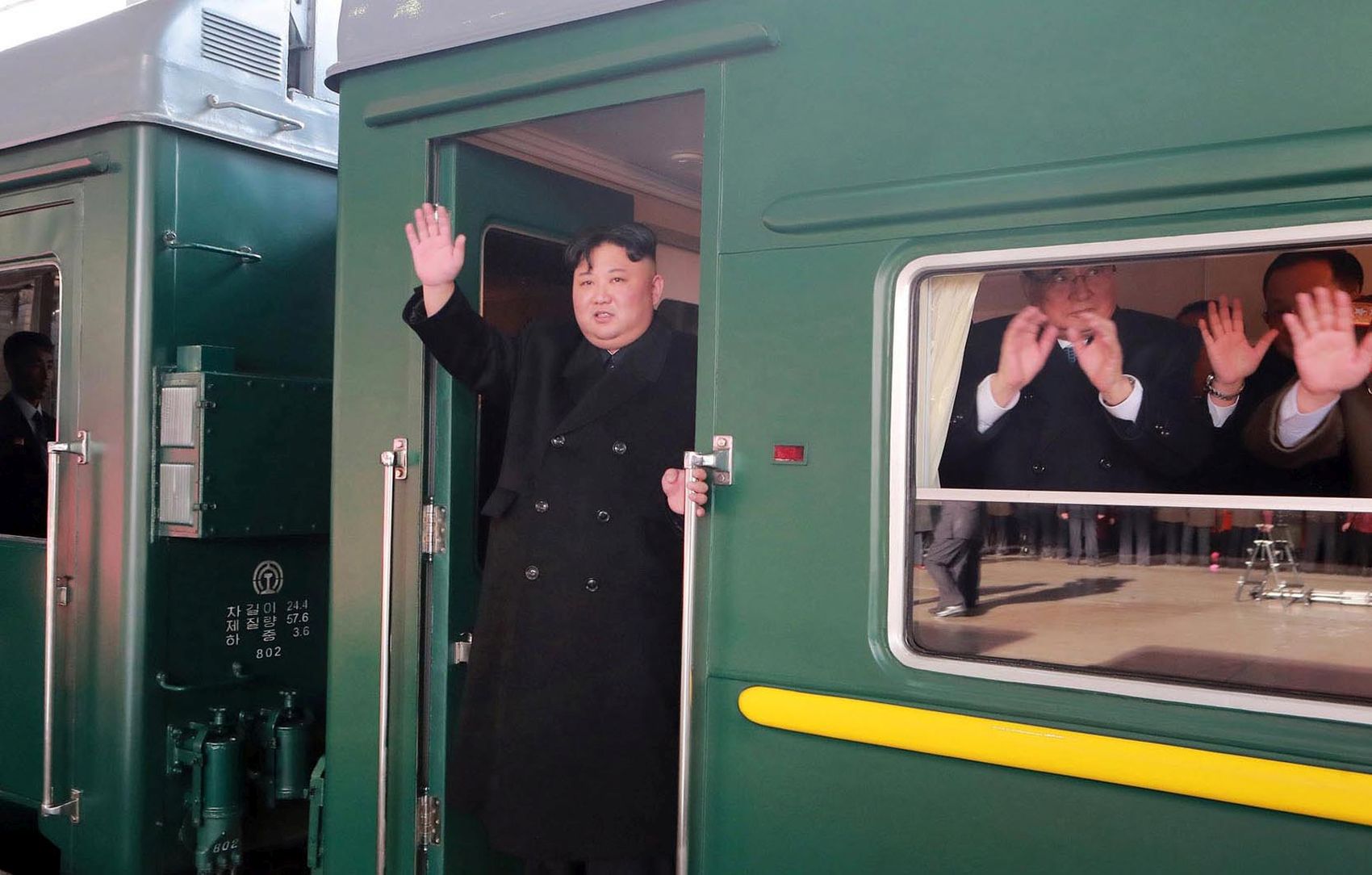 On July 9, Australian Prime Minister Scott Morrison reminded Japan and the world that the abductions by North Korea are a human rights matter, and there is a global responsibility to bring resolution to these issues, perhaps more than ever in this year dominated by the human and economic impacts of COVID-19.
In a teleconference with Japan's Prime Minister Shinzo Abe dominated by international cooperation and security issues, Prime Minister Morrison expressed his personal condolences and recalled the significance of the work of Shigeru Yokota, whose daughter Megumi was kidnapped by North Korean agents when she was 13. Yokota passed away on June 5, without having seen his daughter again.
As Prime Minister Morrison noted, Yokota ー with the support of Prime Minister Abe ― had spent the last 40 years of his life seeking to resolve the issue of North Korea's state-sanctioned kidnappings of Japanese and other foreigners.
Prime Minister Shinzo Abe's own words on the evening of Shigeru Yokota's death reflected his deep regret at having been unable to realize the return of Megumi and other North Korean abduction victims in time for Yokota to be reunited with his daughter in his lifetime. Now, however, it is time for the Prime Minister to fulfill his pledge to resolve the issue, which he has repeatedly said is one of the top priorities of his administration.
North Korean abductions have brought attention from three U.S. administrations
Renewed Pledges of International Cooperation
Morrison's words on June 9 led the leaders of Australia and Japan to take the opportunity on the record to "[call] on North Korea to end human rights violations and abuses and to resolve the Japanese abductions issue immediately."
Their expression of mutual resolve followed broad international reaction of sympathy and determination — including from United States President Donald Trump.
President Trump met Shigeru Yokota in 2017 and is the most recent of successive U.S. presidents to support the Japanese families. He succinctly summed up the complex feelings of sadness and determination to bring the issue to conclusion in his June 30 letter to Yokota's wife Sakie, saying:
I was moved by your unflinching determination to reunite with your daughter Megumi and to ensure that all the families of abductees know the truth regarding the whereabouts of their loved ones. Thanks to the tireless advocacy of you and your husband, the North Korea abduction issue remains a primary focus for Japan and the United States. We join you and your sons, Takuya and Tetsuya, in continuing this important work to finally bring Megumi home.
Others in the U.S. government expressed similar sentiments. Among them, the top U.S. official responsible for North Korean policy, Deputy Secretary of State Stephen Biegun, also promised continuing cooperation toward the resolution of the issue in his June 9 letter to Yokota's son, Takuya:
I was particularly moved by your father's untiring efforts to raise international awareness of the abduction issue as one facet of North Korea's abysmal human rights record.
Your father's life was a testament to the resolve of the people of Japan, the United States, and so many around the world to bring Megumi and the other abductees home. The United States will continue to seek resolution of the abductee issue in our efforts on North Korea and continue to advance your family's important work.
The Hopes of Others
Condolences from ordinary people around the world also arrived with heartfelt expressions of sorrow and appreciation, such as those from the families of victims in South Korea, Thailand, and Romania. For them, Yokota's work had offered a path of hope for reunification with members of their families, also abducted by North Korean agents acting under the regime's state policy that encouraged such actions.
However, many were also filled with determination to help move forward the cause Yokota had set out to win: full resolution and return of Megumi and all of the victims of North Korean abduction.
Romanian victim Doina Bumbea was abducted in 1978 and was revealed to be alive in North Korea when five abduction victims were returned to Japan in 2002. Her brother, Gabrielle, recalled in his June 6 message that it had been Yokota who offered his family and others a means of facing the scourge of North Korean abductions together, as they sought a common resolution.
The family of Thai victim Anocha Panjoy (1978) similarly learned of her whereabouts from the five abduction victims who returned to Japan. In a June 6 message, they expressed a similar sense of double loss after having found hope in Yokota's leadership in the effort to gain the return of their daughter.
Most poignant among the expressions of condolence, perhaps, was that of Hitomi Soga, who represents many sides of the painful experience of North Korean abductions. She was abducted with her mother from the Japanese island of Sado famous for taiko drums and beautiful scenery. North Korea admitted her abduction but never acknowledged taking her mother, who was with her when North Korean agents kidnapped them together. Her mother is still among the victims who have not been returned to Japan.
Yet, North Korea allowed Soga herself to return to Japan in 2002, and her husband and children a few months later, as a result of former Prime Minister Junichiro Koizumi's visit to North Korea for talks, which had been hoped to result in the repatriation of all victims.
Coincidentally, Soga had lived with Megumi Yokota in the early years after their separate abductions. In her message upon Yokota's death, Soga recalled the unforgettable experience of being greeted by a welcoming but tearful father whose daughter Megumi — her own friend — was not among those North Korea was willing to give up.
With her own mother still missing, too, Soga pledged in a powerful June 6 message "turning this pain into power." She added, "I will do my best to carry on [Megumi's] father's part, and solve the [abduction] problem as soon as possible."
There Will Never Be a Better Time
The world's attention has been intently focused on the coronavirus for half a year. However briefly, the death on June 5 of an ordinary Japanese man, father, and professional named Shigeru Yokota brought the focus of many back to the human impacts of the North Korean regime's behavior over the last 50 years.
The reaction to Yokota's death cannot have escaped the notice of the regime in North Korea. There, North Korean Workers Party Chairman Kim Jong Un has been rumored to be in poor health and out of the public eye for much of the past three months. His sister, Kim Yo Jong, reportedly has been authorized to wield power previously reserved exclusively to the top leader alone.
In this sense, the status quo has been disturbed. While the personal views of the Kim siblings toward resolution of the abduction issue is not known, it is clear that they are seeking to change North Korea's profile in world affairs.
If there is ever a time to reach out for the resolution of the abductions, a human rights issue that has held back aid and diplomatic exchange for years, the time to make that change is now.
Prime Minister Abe has signaled his readiness to meet without preconditions. And Japan's closest allies — including the United States and Australia — have agreed to back a push to resolve this issue now. The public, while reeling from COVID-19, nevertheless remains concerned about the human rights abuses represented by the abductions.
The energy has coalesced around the death of the man who spent his life seeking the return of victims whose presence in the world seemed to have evaporated like smoke as they were taken away by North Korean agents.
The opportunity is here to harness that energy to resolve this issue now, with finality. There will never be a better time to act than now.
Author: Susan Komori