Dear Megumi: Your Mother Turned 84, and There's Little Time Left to Bring You Home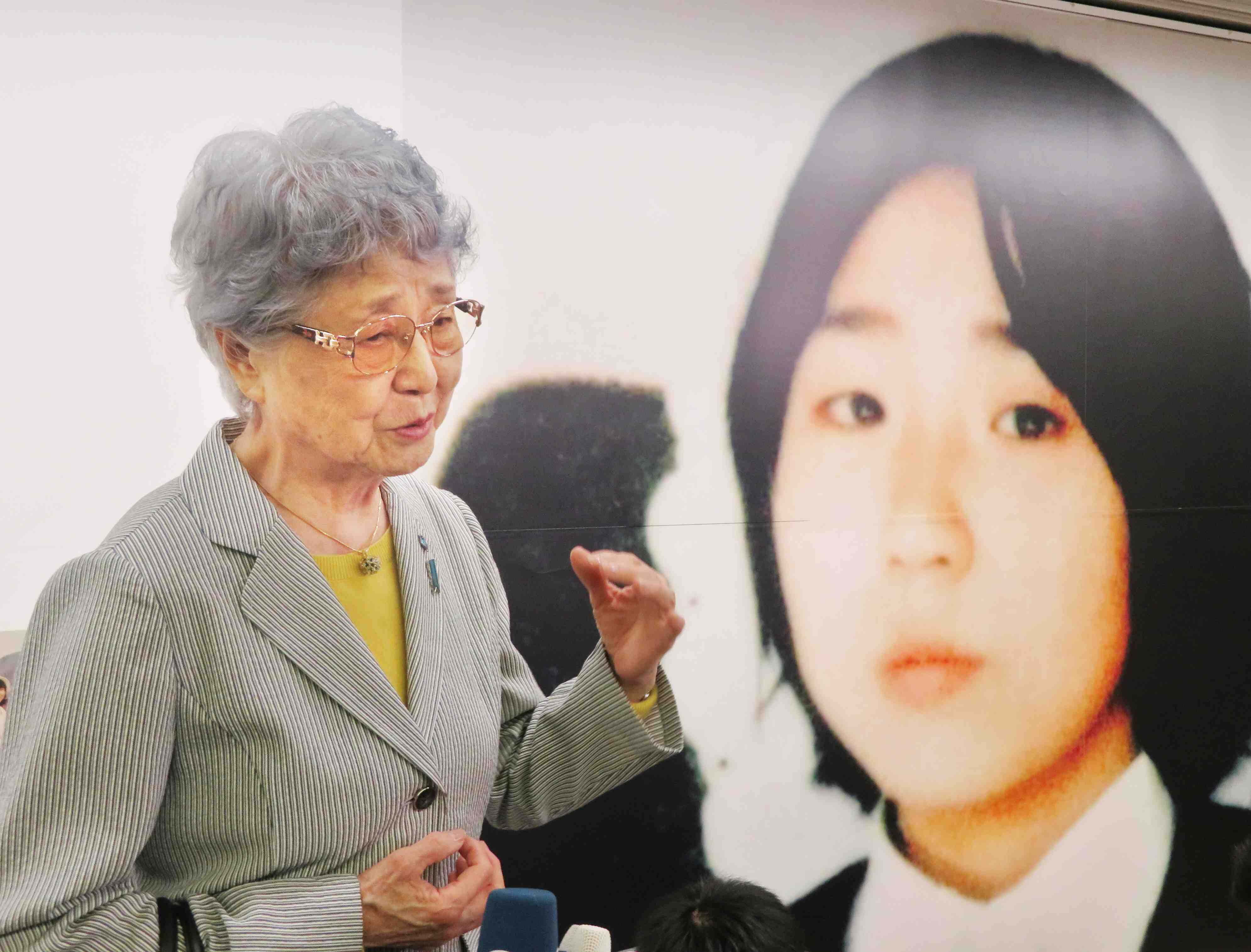 Dear Megumi,
I know it might seem a bit strange that I am just casually reaching out to you. Are you well?
February has arrived so quickly this year, and I turned 84 years old on the 4th. I keep getting older, but somehow never enjoy my birthdays. I do hope that you're out there celebrating for me. In my heart, I see you giving me a big hug and joking, "Mom, you've become such an old lady!"
I have been trying my best to live a full life, but I feel my body weakening, and every day gets a little bit harder. When I see your father at the hospital desperately doing his rehabilitation exercises, I am overcome with an urgency to find a way for him to see you.
This is the reality of aging. It's not just your father and me. We may be dealing with aging, sickness, and weariness, but the families of all the victims in North Korea still go on yearning to see their loved ones back on native soil and hold them in their arms.
Politicians, Help If You Really Care
We don't have much time left. We've fought long and hard with our hearts and souls, but we cannot hold out much longer.
I find myself wondering whether the politicians and bureaucrats are thinking about this fact. We've been keeping a quiet but steadfast watch on our political representatives on the television. We want them to take a closer look at the cruel reality of the abductions.
I want to celebrate my next birthday with you. Only the nation of Japan — the government — can make that happen. But sometimes I'm overcome with a sense of unease and am concerned that our efforts are futile when I see what's going on in our government. I doubt they have the will to solve this problem and figure out a way to bring the victims home.
Our innocent children and family members were abducted by North Korea, and we want them back. But our wish has not come true for a hopelessly long time, and dusk has fallen on the issue of abductees.
Now, we must shine a light on it again. On my first birthday in the new age of Reiwa, I hope for the immediate rescue of all victims and a brighter future for Japan.
Happy Memories With You Live in My Heart
You made me happy from the moment you were born. And even though we only had a short 13 years together, you were — and are — our treasure.
I remember in my heart the happy days before you were abducted. And that is why I feel that you must have survived, by the grace of God, protected and guided by those around you.
Not a day goes by that your father and I don't think of what we can do. I used to think the day would soon come when the leaders of Japan and North Korea would sit down face to face and talk about a peaceful, happy future for both. But, in reality, talk of such an opportunity has quieted down.
Are you and the others hoping that Japan will do something to save you as you endure the cold winter in North Korea? I think of you when I watch the news and read the newspaper and go about my daily life, but it seems the abductions are almost never discussed in the Diet.
I just want the politicians, as representatives of the people, to debate the future of our country to the full extent of their abilities. I want Prime Minister Shinzo Abe to have the determination to rescue all of the victims of abduction and bring them back to their native soil.
The abductions were not only a crime against our nation, they were a crime against humanity. The thinking that "We want to be stronger than other countries" and "We'll just steal what they've got" is the type of greed that triggers disputes and breeds wars. North Korea's atrocious crimes have stolen away so many lives — yours and those of the other victims, as well as those of the families left behind.
Even as many North Koreans starve, their government continues to pour money into military armaments. And many abductees remain captive. How can anyone possibly be happy? All we are asking is that top leaders take heed of this reality and work to create a happier world. It shouldn't be a difficult decision to make.
We Still Have Hope
The fact that our loved ones were abducted was unimaginable. Yet there have been other unexpected developments, too. The Hasuikes, the Chimuras, and Hitomi Soga returned to Japan in 2002. They were still alive! When I saw these five people coming off the airplane, I was shocked, but at the same time filled with hope.
North Korea has made false claims that you and others are "deceased" or "never crossed the border." We were even sent fake cremated remains. But your father and I believe that you and all of the other victims are indeed still alive.
For many years, the fact of the abductions themselves were denied. However, these cruel abductions did indeed take place, and, after a long silence, some of our young people returned alive.
Somehow, I have managed to survive this raging storm. I am thankful that you also have survived, supported by a greater power. We are not alone. And so I pray again today as I think of all of you.
It will take more effort than ever before to bring all the victims back to Japan. Of course, Japan must stand up for itself, but we also need courage, love, and righteousness from around the world. (Those of you who read my letter, please take a moment to remember in your heart the abductees still trapped in North Korea. Please speak out for them.)
Dearest Megumi, I will keep up the fight to bring you back home to me, your father, and your brothers Takuya and Tatsuya. My resolve remains unshaken, even at age 84. So please take care of yourself and never lose hope.
(Click here to read the Letter to Megumi in Japanese.)
(Click here to read the Letter to Megumi in Korean.)
Author: Sakie Yokota