Carlos Ghosn as Fugitive Creates Another Problem for the Japanese Government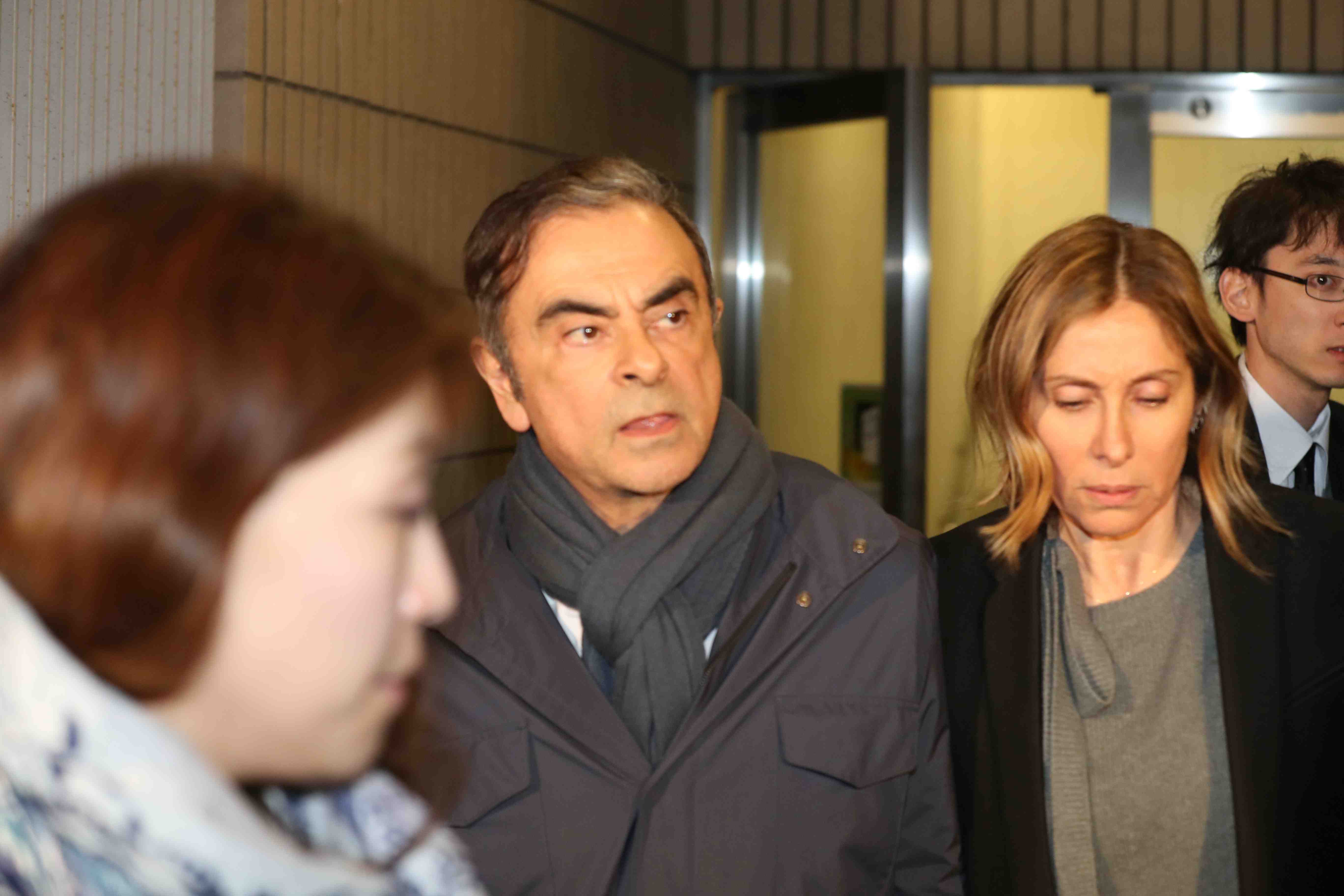 Certain names are indelibly inscribed in the history of crime.
Take for example Ronnie Biggs, one of the principals in the infamous Great Train Robbery that took place in England in 1963. His gang got away with £2.6m (the equivalent of ¥5 billion JPY or $46 million USD in today's currency value), but left behind a severely injured driver whom they had mercilessly beaten with an iron rod. Ronnie Biggs was 34 at the time of the hold-up.
Biggs was soon arrested and sentenced to 30 years in prison. But a mere one year later, he successfully escaped from Wandsworth Prison. He made it to Paris, where he underwent plastic surgery to alter his appearance. Thereafter, he moved about various countries on a fake passport, before ending up in Brazil. Even though a British inspector caught up with him there, Biggs managed to avoid repatriation. At that time, there was no extradition treaty between Great Britain and Brazil. Moreover, Biggs had fathered a boy with his Brazilian girlfriend.
The Great Train Robbery has become nearly legendary and the subject of multiple movies. As a result of all the media publicity, Biggs was mythologized as a lovable rogue and treated like a celebrity. He lived an affluent lifestyle during his 36 years on the lam.
Now let's turn to the tale of a rogue of a different sort: Carlos Ghosn, 65, former chairman of Nissan Motor Co.
During the year-end holidays, Ghosn, who was under house arrest while being investigated on multiple charges related to financial malfeasance while he was at the helm of Nissan, made a dramatic escape to his ancestral home of Lebanon. It was just like a scene out of a cloak-and-dagger movie.
According to one report from a Lebanese TV station, Ghosn had made his great escape hiding within a large box for holding musical instruments. He then secretly departed Japan by private jet. Perhaps Ghosn had concluded that, despite having a crack legal defense team, his chances of being acquitted at his upcoming trial were poor.
In any event, Ghosn's actions hardly befit the status of a man who had risen to the top echelons of global business and ran a mammoth industrial enterprise. In fact, the contempt he has displayed for Japan's justice system is nothing less than reprehensible.
Nevertheless, even if Japan formally requests that Ghosn be sent back to Japan for trial, chances seem scant that the government of his country of refuge Lebanon will agree to do that.
After all, we had fair warning. It is just too bad that when prosecutors strongly opposed his release from jail, arguing that Ghosn was a flight risk, the court still granted him bail. You can almost hear the prosecutors grinding their teeth today.
When he got older, Ronnie Biggs grew homesick and returned to England. He was returned to prison for eight years before being released to a care facility because of ill health just short of his 80th birthday. Biggs died at age 84.
However, Ghosn obviously has no intention of ever returning to Japan of his own free will. To the contrary, he seems determined to justify his own actions by maligning Japan.
The Japanese government now has a new problem on its hands.
(Click here to read the original Sankei column in Japanese.)
Author: The Sankei Shimbun