Sports Replay 2020: How COVID-19 Impacted Athletes, Teams and Events
It was an announcement with titanic repurcussions: 'First of all, we confirmed that there is no question of canceling the Olympics,' Abe said. 'Following that, given the world situation... I proposed that we delay the Olympic Games by a year.'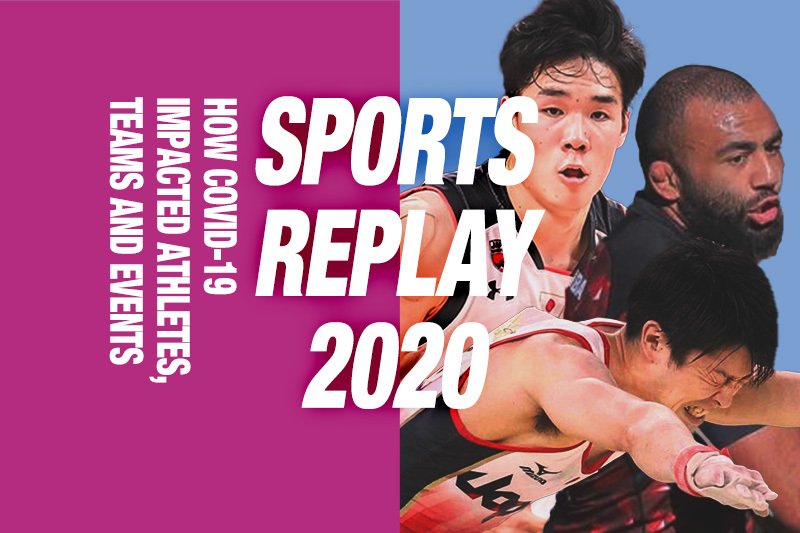 ~ It was an announcement with titanic repurcussions: 'First of all, we confirmed that there is no question of canceling the Olympics,' Abe said. 'Following that, given the world situation... I proposed that we delay the Olympic Games by a year.'~


As 2020 comes to a close, JAPAN Forward is highlighting notable sports team accomplishments and individual feats by Japanese teams and athletes, both here and abroad. Join us for a look at the year.
PUBLISHED:

Banner Year for Top Japanese Teams

Japanese Athletes Enjoyed Lots of Success Overseas
Athletes Displayed Mettle, Overcame Obstacles

January delivered a normal sports month in Japan, a rare exception in this topsy-turvy year.
The New Year Grand Sumo Tournament produced a new champion (Tokushoryu) at Ryogoku Kokugikan in the nation's capital.
The dead of winter is, however, a quiet time of year for professional sports here, without baseball and soccer.
It wasn't long, though, before headlines about sporting event postponements and cancellations dominated news coverage.
The J. League soccer campaign had opened without a hitch on February 21, weeks before the sports worldーand lifeーwas completely turned upside down in Japan due to the global COVID-19 pandemic.
In this case, one week didn't define the season.
Before March began, the J. League was engulfed in a world of uncertainty.
On February 26, the J. League decided to suspend the season until March 15, and then that plan was amendedーextended until March 29. That plan changed several more times, as league officials met with infectious disease experts along with other sports governing bodies' leaders to formulate plans for how to cope with the pandemic and hammer out precautionary measures and safety guidelines in order to stage events.
The J. League postponement lasted several months. The 18-team first division, aka J1, relaunched its season on July 4.
It was a harbinger of things to come.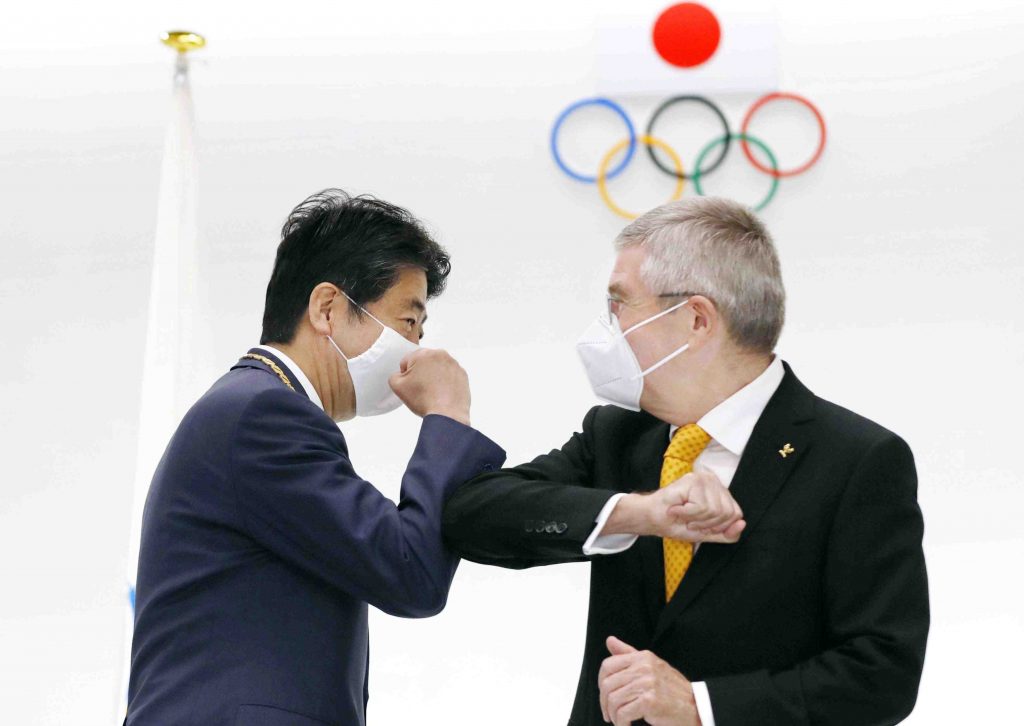 An Unprecedented Decision
An announcement with titanic repercussions was made on March 24 as Prime Minister Shinzo Abe informed the world that the 2020 Tokyo Olympics and Paralympics would be postponed.
Indeed, it was a decision Abe and International Olympic Committee President Thomas Bach wanted to avoid at all costs.
After discussing the issue with Bach, Abe spoke about the matter during a news conference.
"First of all, we confirmed that there is no question of canceling the Olympics," Abe said. "Following that, given the world situation, in order for the athletes to succeed in the best possible conditions, and to achieve the full success of the Games in safe conditions. … I proposed that we delay the Olympic Games by a year. He gave his full support. We agreed to delay the Games to summer 2021 at the latest."
Tokyo 2020 organizers wanted there to be clarity as soon as possible about 2021. So it was hardly surprising that just days laterーon March 30, to be preciseーcame the announcement that the rescheduled Olympic Games would begin on July 23, a year and a day later than the original schedule's start date.
Since that announcement, there have been ongoing talks and revised plans for scaling back the competition schedule, as well as requiring athletes to undergo coronavirus testing within the Olympic Village every three or four days, among other initiatives to combat COVID-19.
The Olympic torch relay and other key aspects of the rescheduled Olympics and Paralympics have been logistical challenges.
Keeping the Tokyo 2020 operating and budgeting have been related challenges. A positive sign for local organizers is the fact that all 68 domestic sponsors extended their contracts into 2021, it was announced on December 24.
"The new contributions 'will exceed' ¥22 billion JPY, or about $210 million USD, to patch up holes in the growing budget, The Associated Press reported.
Without a doubt, the Olympics are at the top of any priority list for this generation of Japan's political leaders and business executives in maintaining important relationships with international counterparts.
In November, Yoshihide Suga, who succeeded Abe as prime minister, insisted that the Tokyo Olympics must go on.
"We will host the Games to show that humankind has defeated the virus," Suga said.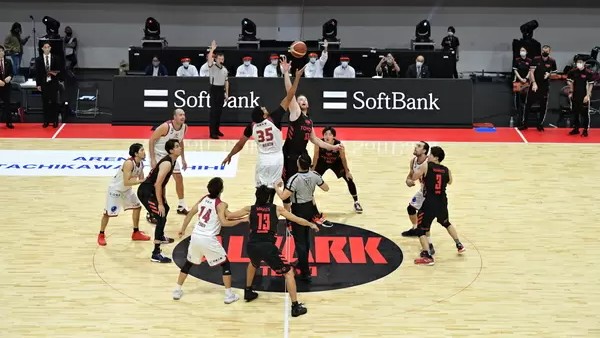 B. League Season Mired by Scheduling Chaos
In late February, the B. League, Japan's pro basketball circuit, suspended the season, which started in October, for two weeks due to the increased number of COVID-19 cases.
The season's resumption on March 13 was actually short-lived, with each team only playing a few games. On March 27, it was canceled because of the coronavirus. What's more, the B. League didn't crown champions in B1, B2 and B3. In other words, it was unfinished business.
Within the backdrop of the sports calendar on pause, a state of emergency, declared by Abe in early April, targeted two metropolitan areas and five prefectures. This factored in the decision to not resurrect the season and salvage some form of playoff competition.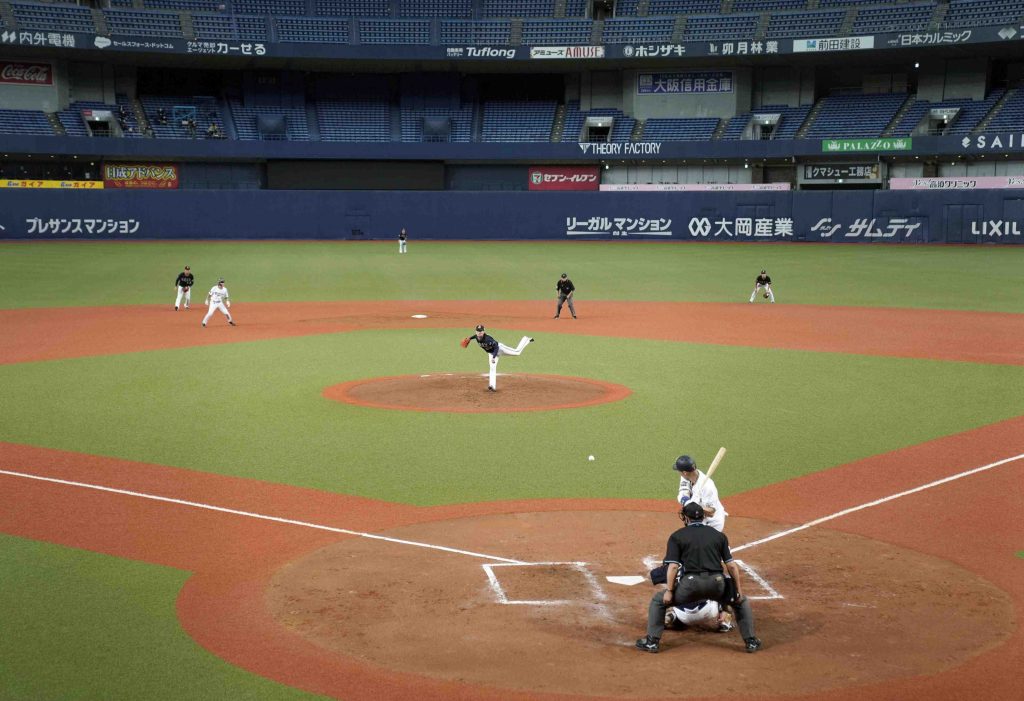 Pro Baseball Season Started in June
Before the Olympics were postponed, Nippon Professional Baseball's 12 teams were making routine preparations for the start of the regular season, which was set to begin on March 20.
Then, on March 9, it was announced that Opening Day would be postponed.
Eventually, after the start of emergency was lifted in all 47 prefectures in May the path forward became clear for NPB.
After several delays, NPB Commissioner Atsushi Saito announced that the 2020 season would begin on June 19.
The delayed season called for 120 games per team instead of the normal 143. In addition, the annual All-Star Series and interleague play between the Pacific League and Central League was called off.
Days before the season started, NPB said that this year's extra-inning games would be reduced to 10 innings.
When the season began, fans were not permitted in the stands. NPB and sports leagues improvised with the backdrops at their venues, with posters of fans set in spots where human beings would normally place their fannies and other improvisational acts, such as connecting players with fans via social media apps, and having fans send teams recorded messages of encouragement for players.


Within weeks, several thousands fans were expected to be allowed to attend games. But it took longer than expected. At the same time, team staff, including coaches and managers wore masks throughout the season during games. In other Japan leagues, sports management and game-day staff, including cheerleaders, also wore face masks.
From the July 26 edition of the Japan Sports Notebook, a few more details: "As COVID-19 cases continued to increase throughout Japan in recent days, Nippon Professional Baseball announced on July 23 that it will keep its 5,000-spectator per game limit in place until the end of August," JAPAN Forward reported.
The Yokohama BayStars-Yomiuri Giants game on September 19 at Yokohama Stadium was the first sporting event in Japan to have more than 10,000 spectators since the pandemic began. The venue seats 34,000, and an announced crowd of 13,106 attended the game after the national government authorized up to 20,000 people or 50% of a venue's capacity for domestic sports events. (Similarly, the J. League's Nagoya Grampus drew a crowd of 11,854 on the same day at Toyota Stadium. The venue can seat 45,000.)


Important Test for International Sports in COVID-19 era
On November 8, a four-nation gymnastics event, the Friendship and Solidarity Competition, was held at Yoyogi National Stadium.
Two-time Olympic all-around champion Kohei Uchimura was the star attraction, along with top Japanese gymnasts and their counterparts from the United States, China and Russia.
With air travel reduced to almost nothing in recent months, the event was a key test for getting athletes to and from another country with protocols in place before their arrival in Japan and during their stay here for the event.
All athletes were tested for the coronavirus and event staff wore face masks and gloves at Yoyogi National Stadium. Fans were on hand (2,000 spectators), but as was the case throughout Japan for other sports events in 2020 after the early cancelations and postponements, attendance was far shy of a capacity crowd. The venue seats 13,000, so social distancing was in effect.
Said Uchimura: "This is the first international meet to be held in Japan [during the pandemic] and for the Olympics to come off we need this to go successfully."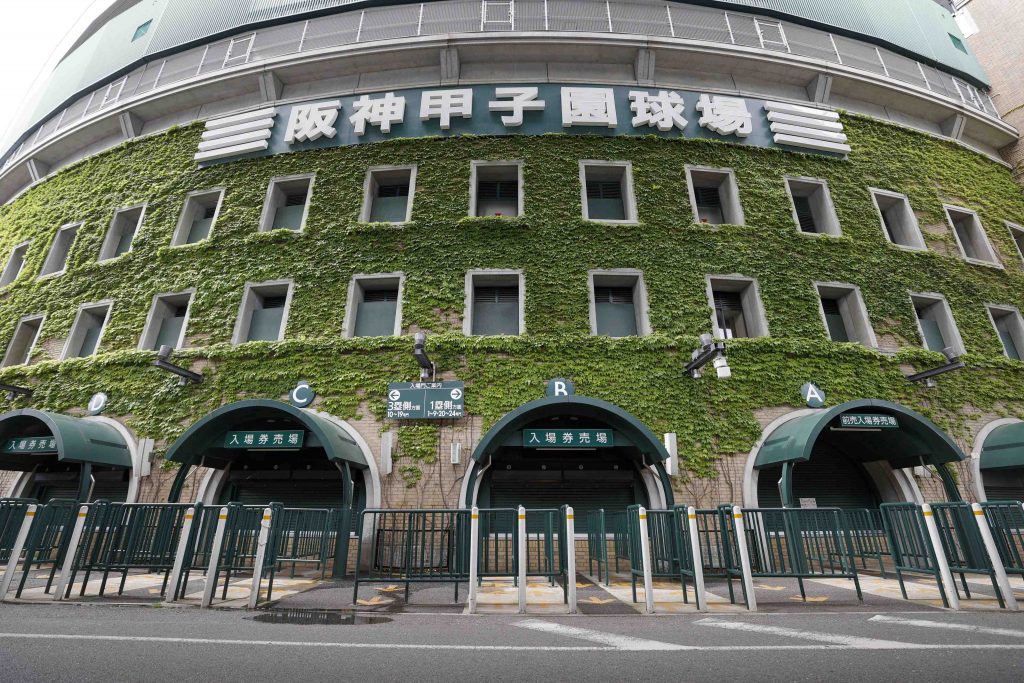 Traditional Events Also Affected
On March 11, the Japan High School Baseball Federation pulled the plug on the 92nd Spring Koshien tournament, a 32-team event, citing the COVID-19 pandemic. A week earlier, organizers said the event, formally known as the National High School Baseball Invitational Tournament, would be held without fans in the stands at Koshien Stadium in Nishinomiya, Hyogo Prefecture.
The event, which began in 1924, had been staged uninterrupted every year save for 1942-46 during World War II and its immediate aftermath.
In May, the more popular prestigious Summer Koshien was also canceled. The event began in 1915 and features high school champions from all of Japan's 47 prefectures. "It's a rite of passage for high school ballplayers and a cultural touchstone for the nation," JAPAN Forwarded reported.
Japan's pro tennis tournaments, a staple of the international sports calendar, were also left with a blank spot on the calendar this year.
The ATP Tour's Rakuten Japan Open, which was to be held in October, was canceled in June. In addition, the Hana-cupid Japan Women's Open and Toray Pan Pacific Open were also called off.
In addition, the Japan Rugby Top League season, which began in January, was canceled in late March. The cancellation followed a drug scandal, which led to the arrest of a Hino Red Dolphins player, that prompted the Japan Rugby Football Union to suspend the season for three weeks.

Improvising to Deal with Pandemic, Obtain Media Coverage
In sports venues across Japan, reporters dealt with greater restrictions for access in 2020 than at any time in recent memory.
Instead of post-game news conferences with select players and head coaches in a press room plus access to players in mixed zone settings, reporters congregated in a press room and utilized video conferencing app Zoom to connect with the head coach or manager and a couple players per team who were made available while sitting in another room.
This, of course, provided valuable post-event comments for our stories and broadcast reports, but the interactions were a bit awkward and establishing rapport with new coaches and players was quite limited as a result.


Author: Ed Odeven
Follow Ed on JAPAN Forward's [Japan Sports Notebook] here on Sundays, in [Odds and Evens] here during the week, and Twitter @itsjapanforward.